C-295 Aircraft- Relevance for UPSC Exam
GS Paper 3: Security- Security challenges and their management in border areas.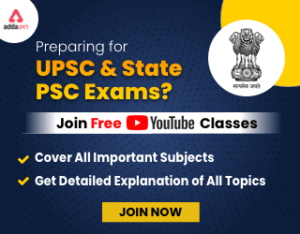 Get free video for UPSC CSE preparation and make your dream of becoming an IAS/IPS/IRS a reality
C-295 Aircraft- Context
Recently, the Cabinet Committee on Security approved the procurement of 56 C-295 medium transport aircraft for the Indian Air Force.
C-295 Aircraft will replace India's ageing Avro planes which were first inducted around 60 years ago.
C-295 Aircraft- Key Points
About C-295 Aircraft: It is a Medium Transport Aircraft (MTA) of 20 tonnes which will replace Avro-748 transport aircraft procured in the 1960s.
Avro-748 Planes: They are a British-origin twin-engine turboprop, with a 6-tonne freight capacity.
Key Features: C-295 Aircraft has a 5-10 tonne capacity.

It also has a rear ramp door for quick reaction and para dropping of troops and cargo.
It is powered by Pratt & Whitney PW127 engines, part of the PW100 family.
All 56 aircraft will be installed with the indigenous Electronic Warfare Suite.

Manufacturing:

16 C-295 aircraft will be delivered in a flyaway condition by Airbus Defence and Space SA.
Make in India: remaining 40 C-295 Aircrafts will be manufactured in India by a consortium of the Airbus Defence and Space and Tata Advanced Systems Limited (TASL).
Drug Controller General of India (DCGI)
Significance of the C-295 Aircraft Deal
Promote Atmanirbhar Bharat: This will provide a major boost to the 'Atmanirbhar Bharat Abhiyan' as it offers a unique opportunity for the Indian private sector to enter into the technology-intensive and highly competitive aviation Industry.
Private Participation: This is the first project of its kind in which a military aircraft will be manufactured in India by a private company.
Boost to the aerospace ecosystem in India: as a large number of detail parts, sub-assemblies and major component assemblies of aerostructure were scheduled to be manufactured in India.
Boost to MSME Sector in India: As several Micro, Small and Medium Enterprises spread over the country would be involved in the manufacturing parts of the aircraft.
Employment Generation: The program will act as a catalyst in employment generation in the aerospace ecosystem of the country.

It is expected to generate 600 highly skilled jobs directly, over 3000 indirect jobs and an additional 3000 medium skill employment opportunities with more than 42.5 lakh man-hours of work within the aerospace and defense sector of India.

Infrastructure development: It will involve the development of specialized infrastructure in form of hangars, buildings, aprons, and taxiways.