Biotech Start-up Expo- Relevance for UPSC Exam
Biotech Start-up Expo 2022: Biotech Start-up Expo is organized to promote biotechnology start-up ecosystem in India. Biotech Start-up Expo 2022 would be important for UPSC Prelims and Mains exam as it comes under science and technology part of the GS Paper 3.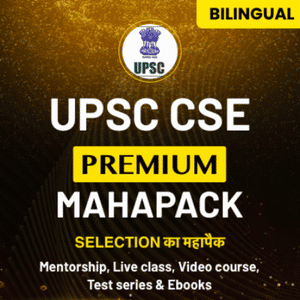 Biotech Start-up Expo in News
The Prime Minister Shri Narendra Modi will inaugurate the Biotech Start-up Expo – 2022 at Pragati Maidan, New Delhi on 9th June at 10:30 AM.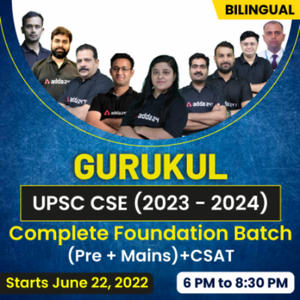 Key Facts about Biotech Start-up Expo
About: The Biotech Startup Expo – 2022 is a two day event being held on 9th and 10th June. It is being held to mark completion of ten years of setting up of BIRAC.
Organizing Authority: Biotech Startup Expo is being organised by the Department of Biotechnology and Biotechnology Industry Research Assistance Council (BIRAC).
Biotech Start-up Expo 2022 Theme: The theme of the Expo is 'Biotech Startup Innovations: Towards AatmaNirbhar Bharat'.
Significance:

The Expo will act as a platform to connect entrepreneurs, investors, industry leaders, scientists, researchers, bio-incubators, manufacturers, regulators, government officials, etc.
About 300 stalls will be set up at the Expo, which will showcase the applications of biotechnology in various fields such as healthcare, genomics, biopharma, agriculture, industrial biotechnology, waste-to-value, clean energy, among others.
Biotechnology Industry Research Assistance Council (BIRAC)
About: Biotechnology Industry Research Assistance Council (BIRAC) is a not-for-profit Section 8, Schedule B, Public Sector Enterprise of the Union Government.
Parent Department: BIRAC was set up by Department of Biotechnology (DBT).
Mandate: BIRAC acts as an Interface Agency to strengthen and empower the emerging Biotech enterprise to undertake strategic research and innovation, addressing nationally relevant product development needs.
Vision: To Stimulate, foster and enhance the strategic research and innovation capabilities of the Indian biotech industry, particularly start-ups and SME's, for creation of affordable products addressing the needs of the largest section of society"
Key Strategies

Foster innovation and entrepreneurship
Promote affordable innovation in key social sectors
Empowerment of start-ups & small and medium enterprises
Contribute through partners for capability enhancement and diffusion of innovation
Enable commercialization of discovery
Ensure global competitiveness of Indian enterprises

Key Functions of BIRAC: BIRAC is an industry-academia interface and implements its mandate through a wide range of impact initiatives, be it-

Providing access to risk capital through targeted funding,
Technology transfer,
IP management and
Handholding schemes that help bring innovation excellence to the biotech firms and make them globally competitive.
Scheme for Promotion of Culture of Science (SPoCS)