DSSSB Teacher Syllabus 2021: Delhi Subordinate Service Selection Board (DSSSB) releases the notification for the PGT, TGT, and PRT posts recruitment on the official website @dsssb.delhi.gov.in. After knowing eligibility criteria, important information, etc, what comes to mind is the syllabus and exam pattern of the exam. Here, we have come up with the syllabus and exam pattern of the DSSSB exam, it will help you to strategize your preparation for the exam. DSSSB Syllabus is discussed here. The syllabus is an important part of knowing the exam, a candidate is appearing for. This article explains the DSSSB syllabus elaborately
DSSSB Teacher Syllabus 2021
Knowledge of the Syllabus is necessary if a candidate wants to ace the DSSSB exam. Detailed knowledge of the DSSSB Syllabus and Exam Pattern will help candidates to prepare judiciously for the exam. DSSSB. DSSSB PGT, TGT & PRT exam is conducted by the board every year and is considered to be one of the most reputed exams in the Teaching Domain. Let's have a look at the detailed syllabus for the different posts offered through DSSSB exam.
DSSSB 2021 PGT Exam Pattern:
DSSSB PGT Exam is conducted for the recruitment of Higher Secondary School Teachers. The PGT Exam paper is 300 marks with 300 as the total number of questions. For every correct answer, 1 mark is awarded and for every wrong answer, 0.25 marks are deducted from the score.
Subjects
Questions
Marks
Duration
General Awareness
20
20
3 hours
General Intelligence & Reasoning Ability
20
20
Arithmetical & Numerical Ability
20
20
English Language
20
20
Hindi Language
20
20
Subject Concerned (MCQs pertaining to Post-Graduation qualification and teaching methodology required for the post.)
200
200
Total
300
300
DSSSB PRT & TGT Exam Pattern
DSSSB conducts TGT & PRT exams for the recruitment of teachers for Secondary and Primary Classes. The exam is offline in nature and consists of 200 questions with maximum marks of 200. 0.25 marks are deducted for every wrong answer and 1 mark for every right answer.
Subjects
Questions
Marks
Duration
General Awareness
20
20
2 hours
General Intelligence & Reasoning Ability
20
20
Arithmetical & Numerical Ability
20
20
English Language
20
20
Hindi Language
20
20
The subject concerned as per the
the qualification prescribed for the post
100
100
Total
200
200
DSSSB PGT Teacher Syllabus 2021
Let's have a look at the Paper-I and Paper-II Syllabus:
DSSB PRT Paper-I Syllabus

General English
Verb, Tenses, Voice, Subject-Verb Agreement, Articles, Comprehension, Fill in the Blanks. Adverb, Error Correction, Sentence Rearrangement, Unseen Passages, Vocabulary, Antonyms, Synonyms, Grammar, Idioms & Phrases, etc.
General Hindi
Antonyms, Vocabulary, Grammar, Synonyms, Translation of Sentences, Fill in the Blanks, Error Detection, Comprehension, Phrases/Muhavare, Plural Forms, etc.

DSSSB PRT Paper-II Syllabus

General Knowledge and Current Affairs
Important Days, Indian History, Books and Authors, Indian National Movement, Awards and Honors, Budget and Five Year Plans, General Polity, Current Affairs – National & International, Indian Economy, Capitals of India, International & National Organizations, Science – Inventions & Discoveries, Science & Technology, Sports, Abbreviations, Countries & Capitals.
Reasoning Ability
Arithmetic Number Series, Spatial Orientation, Observation, Figures Classification, Relationship concepts, Arithmetical Reasoning, Non-verbal series, Analogies, Discrimination, Visual Memory, Similarities, and Differences, Spatial Visualization, Coding, and Decoding, etc.

Number Series, Letter and Symbol Series, Verbal Classification, Essential Part, Verbal Reasoning, Logical Problems, Analogies, Theme Detection, Cause and Effect, Artificial Language, Matching Definitions, Making Judgments, Statement, and Conclusion, Logical Deduction, Statement, and Argument.

Arithmetical and Numerical Ability
Simplification, Decimals, Data Interpretation, Fractions, LCM, HCF, Ratio & Proportion, Percentage, Profit & Loss, Discount, Simple and Compound Interest, Time & Work, Time & Distance
Subject Concerned
Check PDF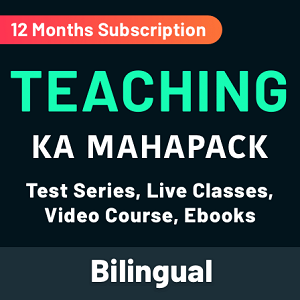 DSSSB PRT & TGT Teacher Syllabus 2021
DSSSB TGT Section-A Syllabus

General English
Verb, Tenses, Voice, Subject-Verb Agreement, Articles, Comprehension, Fill in the Blanks. Adverb, Error Correction, Sentence Rearrangement, Unseen Passages, Vocabulary, Antonyms, Synonyms, Grammar, Idioms & Phrases, etc.
General Hindi
Antonyms, Vocabulary, Grammar, Synonyms, Translation of Sentences, Fill in the Blanks, Error Detection, Comprehension, Phrases/Muhavare, Plural Forms, etc.
General Knowledge and Current Affairs
Important Days, Indian History, Books and Authors, Indian National Movement, Awards and Honors, Budget and Five Year Plans, General Polity, Current Affairs – National & International, Indian Economy, Capitals of India, International & National Organizations, Science – Inventions & Discoveries, Science & Technology, Sports, Abbreviations, Countries & Capitals.
Reasoning Ability
Arithmetic Number Series, Spatial Orientation, Observation, Figures Classification, Relationship concepts, Arithmetical Reasoning, Non-verbal series, Analogies, Discrimination, Visual Memory, Similarities, and Differences, Spatial Visualization, Coding, and Decoding, etc.

Number Series, Letter and Symbol Series, Verbal Classification, Essential Part, Verbal Reasoning, Logical Problems, Analogies, Theme Detection, Cause and Effect, Artificial Language, Matching Definitions, Making Judgments, Statement, and Conclusion, Logical Deduction, Statement, and Argument.

Arithmetical and Numerical Ability
Simplification, Decimals, Data Interpretation, Fractions, LCM, HCF, Ratio & Proportion, Percentage, Profit & Loss, Discount, Simple and Compound Interest, Time & Work, Time & Distance

DSSSB TGT & PRT Section-B Syllabus

Concerned Subject
Question-related to the subject you have applied