Candidates waiting for fresh DSSSB Vacancies in 2023 must prepare for some good news. As per the latest RTI response by the Delhi Subordinate Services Selection Board (DSSSB) on the number of vacancies available within, DSSSB has stated that 12,191 vacancies are available for the post of PRT and TGT. The candidates preparing for the DSSSB Recruitment 2023 must get started with their preparation for the Exam.
Check This: Haryana 3035 Assistant Professor Notification 2023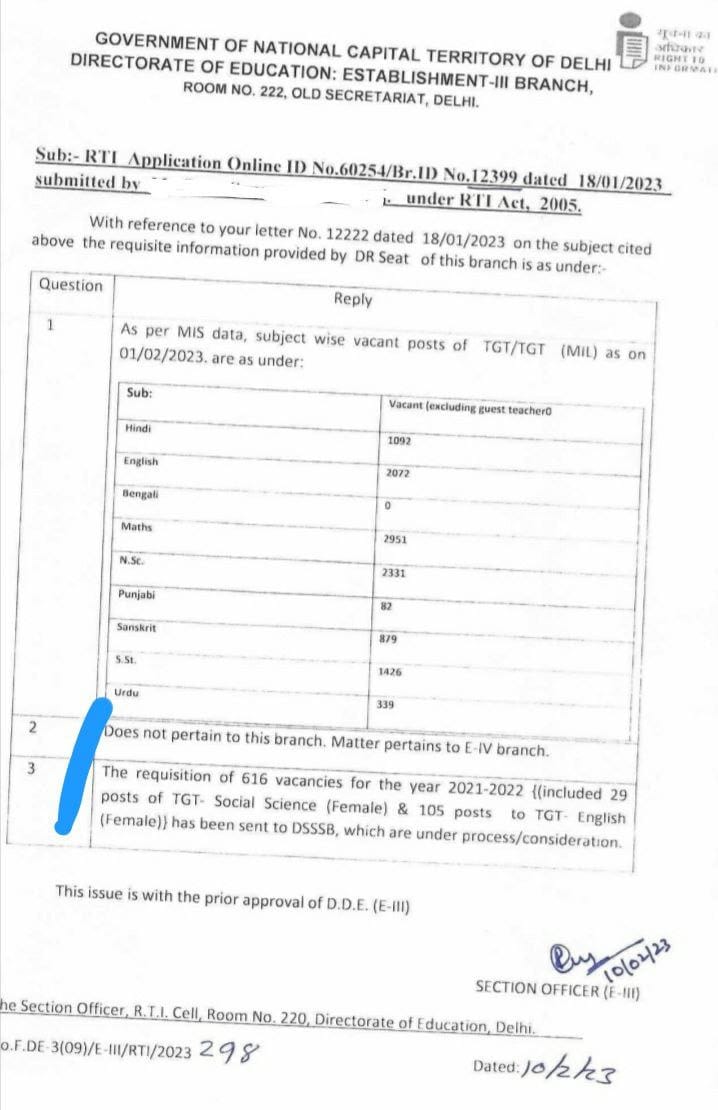 As per the latest RTI registered by DSSSB aspirants about the vacancies available, DSSSB has come up with a detailed list of vacancies available for PRT and TGT posts in various subjects. According to the data shared by DSSSB, there are 1092 vacancies for TGT Hindi, 2072 vacancies for TGT English, 2951 vacancies for TGT Maths, 2331 vacancies for TGT Natural Sciences, 82 vacancies for TGT Punjabi, 879 vacancies for TGT Sanskrit, 1426 vacancies for TGT Social Sciences, 339 vacancies for TGT Urdu.
As per the New Data, 431 Vacancies for Physical Education  554 vacancies for Drawing teacher, 327 vacancies for Librarians, 330 vacancies for TGT Computer science, 208 vacancies for Domestic Science,  1126 vacancies for Assistant Primary Teacher, 122 vacancies for Assistant Teacher Nursery,  179 vacancies for Music Teacher and 1019 vacancies for PRT post available.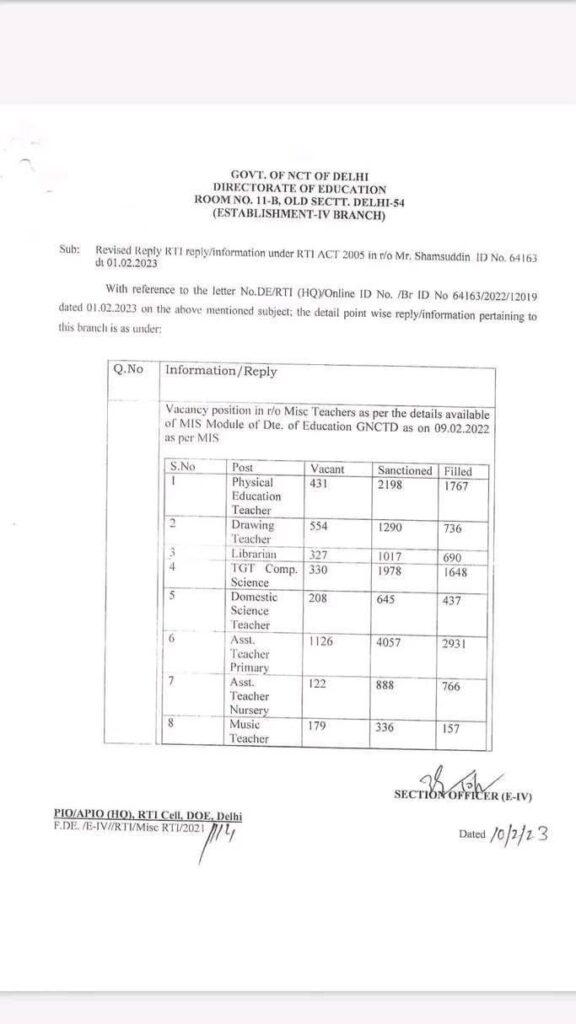 The DSSSB aspirants can expect 12,191 vacancies to be released by DSSSB in 2023. The final vacancies will be released along with the DSSSB official Notification 2023. The candidates must keep an eye on the latest updates related to the DSSSB Vacancies 2023. The DSSSB official Notification 2023 will be released on the official website of DSSSB and will behold all the essential information such as eligibility criteria, age limit, application guidelines, application fees and other relevant information.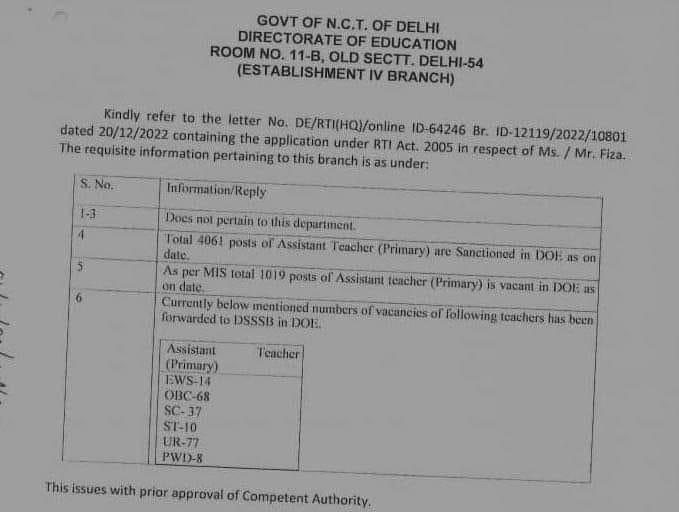 Check This: Haryana 3035 Assistant Professor Notification 2023
The DSSSB Aspirants must start their preparation for DSSSB 2023 as they will not get must time to prepare once the DSSSB Notification 2023 is released. Getting started with the preparations early will give the DSSSB aspirants an extra edge over the other applicants and increase their chances of cracking the DSSSB Exam 2023 exponentially.
DSSSB Vacancies Available for 2023
DSSSB aspirants can check out the following table to find the DSSSB Vacancies available for TGT and PRT posts for various subjects in 2023. These are the most expected.
| | |
| --- | --- |
| Posts/Subjects | Vacancies |
| TGT Hindi | 1092 |
| TGT English | 2072 |
| TGT Maths | 2951 |
| TGT Natural Sciences | 2331 |
| TGT Punjabi | 82 |
| TGT Sanskrit | 879 |
| TGT Social Sciences | 1426 |
| TGT Urdu | 339 |
| PRT | 1019 |
| Total | 12,191 |