EMRS Previous Year Question Paper: The Eklavya Model Residential Schools (EMRS) have announced 10391 teaching and non-teaching job openings, as per the official notification released by the officials. The examination date for EMRS will be disclosed shortly on the official website. Candidates may be looking for the EMRS Previous Year Questions paper for better preparation. Here we are providing you the post-wise question paper for EMRS TGT PGT Exam.
EMRS Previous Question papers
For a better chance of succeeding in the EMRS Teaching Staff Selection Exam, it is highly advised that candidates thoroughly go through the EMRS Previous Question papers. To help with a deeper understanding of the most recent exam structure, we are furnishing the EMRS Model Test papers. Prospective candidates can readily obtain and save the EMRS Model Test papers using the provided links below.
EMRS Previous Year Papers Highlights
Refer to the provided table for comprehensive information about the EMRS Exam 2023. NESTS will conduct this exam at the national level. For more information, carefully review the table below.
EMRS Previous Question Papers 2023 Highlights
Department
Ministry of Tribal Affairs under an autonomous body, the National Education Society for Tribal Students
School
Eklavya Model Residential Schools (EMRS)
Total Vacancies
10391
Post
Principal, PGTs, TGT and Non Teaching
State
16 State
Selection Procedure
Computer-based test(CBT) and Interviews
Official website
https://emrs.tribal.gov.in/site/recruitment
EMRS Syllabus & Exam Pattern 2023
Download EMRS Previous Year Question Paper
Here, we are providing the EMRS previous year's question paper subject-wise for better preparation:
EMRS TGT PGT PYQ Paper
Benefits of EMRS Previous Year Question Paper
The EMRS (Eklavya Model Residential School) previous year question papers offer several benefits to students preparing for the EMRS entrance exam. These question papers are past year's exam papers that have been conducted for admission to EMRS schools. Let's explore some of the significant advantages of using EMRS previous year question papers:
Understanding exam pattern and question types.
Familiarizing with the real exam experience.
Improving time management skills.
Identifying weak areas and focusing on improvement.
Enhancing problem-solving abilities.
Gaining confidence and reducing exam-related anxiety.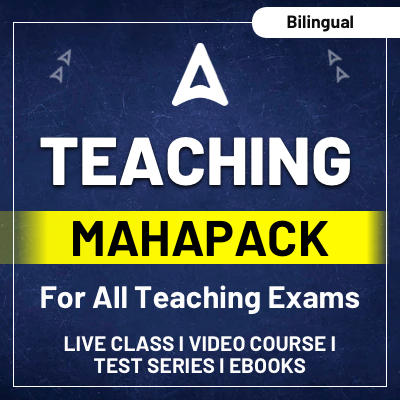 How to Optimally Use EMRS Previous Year Paper
To optimally use EMRS (Eklavya Model Residential School) previous year papers, follow these steps:
Familiarize Yourself with the Exam Pattern: Start by understanding the exam pattern of the EMRS entrance exam. Look at the structure, types of questions, and marking scheme mentioned in the previous year papers.
Identify Important Topics: Go through the previous year papers and identify the recurring topics or concepts that are frequently asked. Pay attention to the weightage given to different sections or subjects.
Create a Study Plan: Based on the identified important topics, create a study plan that covers all the subjects and allows you to allocate sufficient time for each topic. Prioritize the areas where you need more practice or have difficulty.
Solve Papers Timed: Set a time limit for solving the previous year papers. This will help you simulate the actual exam conditions and improve your time management skills. Stick to the time limit strictly and try to complete the papers within the given time frame.
Analyze Your Performance: After solving each previous year paper, analyze your performance. Identify the areas where you made mistakes or struggled. Take note of the questions that took longer to solve or required more effort. This analysis will help you understand your strengths and weaknesses.
Review Correct and Incorrect Answers: Once you complete solving the previous year papers, thoroughly review both correct and incorrect answers. Understand the logic and reasoning behind the correct answers and learn from the mistakes you made. This will help you improve your understanding of concepts and enhance your problem-solving abilities.
Practice Regularly: Make solving previous year papers a regular part of your preparation. Set aside specific days or time slots to solve these papers. The more you practice, the more familiar you will become with the exam pattern and the better your chances of scoring well.
Seek Guidance if Needed: If you come across any questions or concepts that you find challenging, don't hesitate to seek guidance from teachers, mentors, or subject experts. They can provide clarity and help you overcome any difficulties you may face.
Remember, while solving previous year papers is beneficial, it should be complemented with a comprehensive study of the syllabus, textbooks, and other relevant study materials. Good luck with your EMRS entrance exam preparation!