Email Writing
Email writing is a technique of sending, receiving, and producing information over the Internet through an electronic communication system. Email means Electronic Mail, emails are widely used to communicate for official purposes. It is the most popular mode of communication since it is less expensive and it takes less time.
Email Writing Format
Email writing format can be used as a  formal, semi-formal, and informal way of writing. Getting a response to emails is not always necessary, the writer must write an effective mail. For example, if you are sending your resume via email to a recruiter and your email is not effective and as per the required, there are fewer chances you will get a response from the recruiter. In this article, we have discussed the methods to write an effective email. We have given the email writing format, the writer can follow the format to write an appealing email. Bookmark this page to get related posts.
Format of Email Writing: Tips and Topics
When you write an email, there are a few things you should keep in mind. Like informal and formal letters, email can be casual or professional. The format of the email varies depending on the type of email you're composing. Check out the tips to write an effective email listed below:
 While writing the email, you must not make any grammatical and spelling mistakes. The email with grammatical mistakes made a bad impression on the recipient.
Avoid using out-of-date letter-writing formats and stay up to date with the latest email writing format. Rather than using the traditional styles of writing paper letters, make all of your text left-aligned. Email is an electronic mail in which you don't need to mention the date.
While writing an email you must check the mail id of the receiver, otherwise, your mail can be bounced or will be received by the wrong person.
Formal complaints should be well-written, but not at the expense of professionalism. While you are writing your criticisms, make sure your email doesn't come off as hostile or unprofessional. It is vital to express the situations or occurrences that are causing offence as precisely and concisely as possible.
The second most crucial aspect to consider while writing an email is the subject line. The subject line is the first thing a receiver will see. You must write a simple and up to the mark subject line, your subject line decides whether the recipient want to open your email or not. You must give an ample amount of time while writing a subject line.
Write Salutation or Greeting in such a way that it is acceptable for the recipient.
The body of the email is as important as the subject of the email. Be specific about what you want the receiver to know. Make sure you have written out all you want to convey to the receiver through your email. Avoid using overused language or repeating words to make your email look attractive. Font style and size should be uniform. Do a last spelling/grammar check.
Sign off your email on a pleasant note and preview the email before sending it. To get a response from the receiver the closing should be genuine.
Email Writing Topics
Your friend wants to visit Uttarakhand. Write an e-mail giving your knowledge about Uttarakhand.
Write an email to a Taj hotel manager to make a reservation.
Write an e-mail to the Team Leader intimating about your absence sign as Ramesh.
Congratulate your younger sister by email as he has won the first prize in an inter-school debate.
As a President of Gokuldham Residents Club, write an email to the member inviting them to participate in the cleanliness drive to be launched at the central park and surrounding on Sunday at 9:00 am. Send the email to multiple recipients.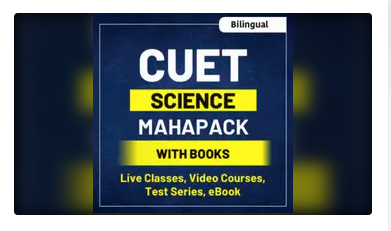 Email Writing Format Examples For Students of Class 10 & 12
Here we have some examples of Email Writing for Class 10 and 12 Students.
Email Writing Format for introducing a new employee
To: Recipient's mail id
Subject: Meet the New Business Development Executive.
Dear Team,
I am delighted to introduce you to (Name), who will begin working as Business Development Executive from today onwards. He will be dealing with the clients and he will make sure that we are getting the best deals.
Welcome him(Name) to our company and congratulate him(Name) on his new role!
Best regards,
Your name
Designation
Email Writing Format for Students
Write a letter to inform your classmates regarding the technical festival in the college.
To: (email id of recipient)
Cc:
Bcc:
Subject: Technical Festival.
Hello Everyone!
I am pleased to inform you that, we have organized technical fest in our college and you all are inviting to take part in technical fest on 3rd March at 10:00 in the auditorium on a college campus.
For further details, feel free to contact either me or volunteers.
Thanks,
(Your name)
Class representative
Email Writing Format for Resignation
To: (Mail id of the recipient)
Cc:
Bcc:
Subject: Resignation Letter
Dear Sir,
I'm sending you this email to let you know that I'm quitting the company. According to business policy, I must provide a month's notice before leaving. I'm hoping you'll be able to find a suitable candidate for this position within this time frame.
I am grateful for the chances you have provided for me to grow. Best wishes for the future for you and the organisation.
Please let me know what to expect in terms of my final work schedule and employee benefits. It would be an honour to assist with the foregoing.
Waiting for your response.
Thanks and Regards
(Your name)
(Designation name)
Contact details
Email Lekhan in Hindi
एक नए कर्मचारी को पेश करने के लिए ईमेल लेखन प्रारूप
To: प्राप्तकर्ता की मेल आईडी
विषय: नए व्यवसाय विकास कार्यकारी से मिलें।
प्रिय टीम,
मुझे आपको (नाम) से मिलवाते हुए खुशी हो रही है, जो आज से व्यवसाय विकास कार्यकारी के रूप में काम करना शुरू कर देंगे। वह ग्राहकों के साथ व्यवहार करेगा और वह यह सुनिश्चित करेगा कि हमें सबसे अच्छे सौदे मिल रहे हैं।
हमारी कंपनी में उनका (नाम) स्वागत है और उनकी (नाम) को उनकी नई भूमिका के लिए बधाई!
साभार,
तुम्हारा नाम
पद
ऑनलाइन NEET 2022 रिवीजन कोर्स खरीदें
छात्रों के लिए ईमेल लेखन प्रारूप
अपने सहपाठियों को महाविद्यालय में आयोजित तकनीकी उत्सव की सूचना देते हुए पत्र लिखिए।
To: (प्राप्तकर्ता की ईमेल आईडी)
सीसी:
बीसीसी:
विषय: तकनीकी महोत्सव।
सभी को नमस्कार!
मुझे आपको यह बताते हुए खुशी हो रही है कि, हमने अपने कॉलेज में टेक्निकल फेस्ट का आयोजन किया है और आप सभी को 3 मार्च को सुबह 10:00 बजे कॉलेज कैंपस के सभागार में टेक्निकल फेस्ट में भाग लेने के लिए आमंत्रित किया जाता है।
अधिक जानकारी के लिए, मुझसे या स्वयंसेवकों से बेझिझक संपर्क करें।
धन्यवाद,
(तुम्हारा नाम)
कक्षा प्रतिनिधि
इस्तीफे के लिए ईमेल लेखन प्रारूप
To: (प्राप्तकर्ता की मेल आईडी)
सीसी:
बीसीसी:
विषय: इस्तीफा पत्र
श्रीमान,
मैं आपको यह ईमेल यह बताने के लिए भेज रहा हूं कि मैं कंपनी छोड़ रहा हूं। व्यापार नीति के अनुसार, मुझे जाने से पहले एक महीने का नोटिस अवश्य देना चाहिए। मुझे उम्मीद है कि आप इस समय सीमा के भीतर इस पद के लिए उपयुक्त उम्मीदवार ढूंढ पाएंगे।
आपने मुझे बढ़ने के लिए जो अवसर प्रदान किए हैं, उसके लिए मैं आभारी हूं। आपके और संगठन के उज्जवल भविष्य की कामना करता हूँ।
कृपया मुझे बताएं कि मेरे अंतिम कार्य शेड्यूल और कर्मचारी लाभों के संदर्भ में क्या अपेक्षा की जाए। पूर्वगामी के साथ सहायता करना एक सम्मान की बात होगी।
आपकी प्रतिक्रिया के लिए प्रतीक्षा कर रहा हुँ।
धन्यवाद और सादर
(तुम्हारा नाम)
(पद नाम)
संपर्क विवरण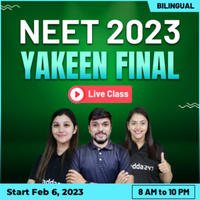 Related Post: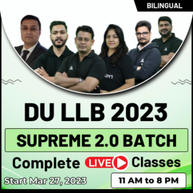 Email Writing Format and Examples for Class 12: FAQs
Q. What is the format of writing an email?
We have given the format of writing an email on this page with an example. Also, read the tips given on this page to write an effective email.
Q. How do I start an email I write?
You must write a simple and clear subject line while writing the email so the receiver can respond to your email immediately. Always start the body of the email with greetings/salutations. On this page, we have given the email writing formats check them out.
Q. What is CC and BCC in email writing?
CC stands for carbon copy and BCC stands for blind carbon copy.
Q. How do you write a nice email?
Check the format given on this page and follow the tips on this page to write a nice and effective email. We have also given example on this page, you can take those examples as references to write the email.