Temple City of India: Bhubaneswar
The Temple City of India is Bhubaneswar. The capital and largest city of the Indian state of Odisha is Bhubaneswar. Historically, the area was frequently portrayed as Ekamra Kshetra with mango trees, with the old town in particular. Due to the 700 temples that formerly existed there, Bhubaneswar has the moniker "Temple City of India." In the modern day, Temple City of India has become a Centre for education and a desirable location for businesses.
The history of the regions in and around the Temple City of India, Bhubaneswar may be found as far back as the 7th century BCE, despite the fact that the modern city was only officially founded in 1948. Temple City of India is a fusion of Hindu, Buddhist, and Jain traditions and contains a number of Kalingan temples, many of which date from the sixth to the thirteenth centuries CE. One of the most popular tourist spots in Eastern India is the "Swarna Tribhuja," which also includes Puri and Konark.
Two years after India's independence from Great Britain, on August 19, 1949, Bhubaneswar took Cuttack's place as the nation's capital. Otto Königsberger, a German architect, created the contemporary city in 1946. Temple City of India was one of the earliest planned cities in contemporary India, along with Jamshedpur and Chandigarh. The "twin cities of Odisha" are widely used to describe Bhubaneswar and Cuttack. There were 1.7 million people living in the two cities' combined metropolitan region in 2011. With a population of almost a million, the Bhubaneswar metro region is categorized as a Tier-2 city. The two cities from Odisha participating in the smart city mission are Bhubaneswar and Rourkela.
Temple City of India: Temples in Bhubaneswar
Temple City of India has various temples, here we discussed all the famous temples of the Temple City of India. India has a minimum of 5000 years of documented history, if not more, dating back to the Indus Valley (Harappan) Civilization, which itself dates to at least 3300 BC. India contains a number of cities that have been continuously inhabited by people for more than a thousand years. One such city is Bhubaneswar in the state of Odisha, which has a lengthy and fascinating history in every nook and cranny. Its enormous Kalinga architecture temples, which have given it the moniker "The Temple City of India" or "The City of Temples," are its main draws and relics of a golden past.
Let us have a look at the most important and famous temples of the Temple City of India Bhubaneswar:
1. Konark Sun Temple
Without seeing to the renowned Konark Sun Temple, no journey to Bhubaneswar is ever complete. This enormous temple is designed to resemble the chariot of the Sun God, replete with carvings of wheels on the sides of the plinth and horses in the front. It dates back to the 13th century and is now completely destroyed; all that is left is the Jagamohan, which was immediately behind.
2. Lingaraja Temple
Lingaraja Temple, the greatest Hindu shrine in Bhubaneswar, was built in its current configuration in the 11th century. The Vimana (sanctum), Jagamohana (hall of assembly), Natamandira (hall of events), and Bhoga Mandapa are the four principal parts of the temple complex (hall of offerings). Each of these is placed in a straight line and has a tower that is higher than the one before it. The complex's centrepiece is the sanctum tower, which stands about 148 feet tall and features elaborate sculpture on every surface. There are sculptures on Bhoga Mandapa's walls in addition to its tower.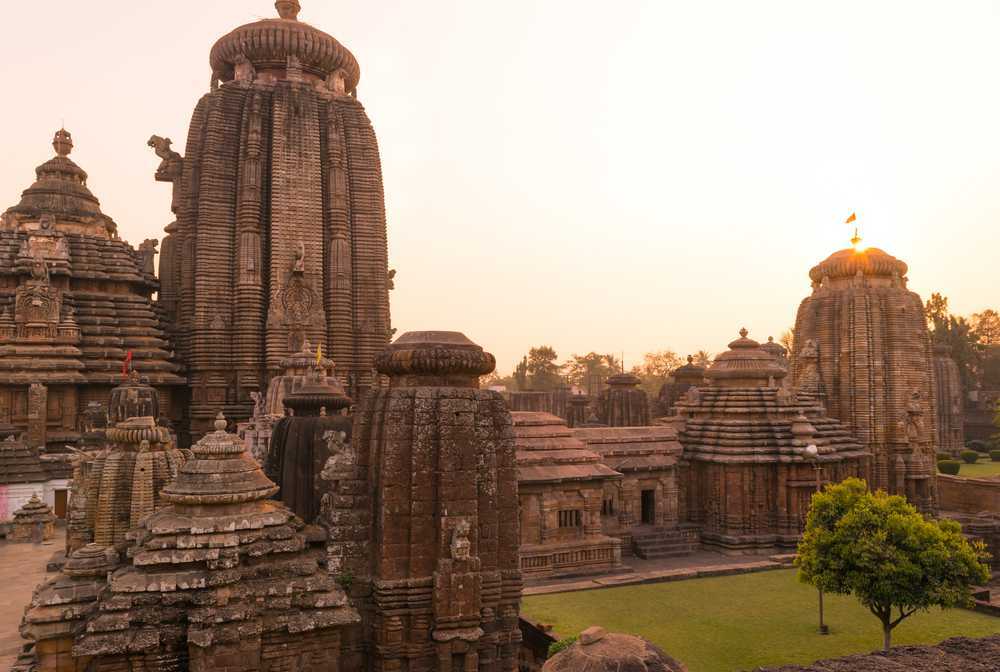 3. Rajarani Temple
Rajarani Temple is yet another superb illustration of Kalinga architecture from the 11th century, however it is smaller than Lingaraja Temple. The fact that it only has two structures now, as opposed to four when it was built decades ago, is another characteristic that distinguishes it from the former shrine. The sculptures in this location show both the union of Lord Shiva and Goddess Parvati as well as images of women going about their everyday tasks.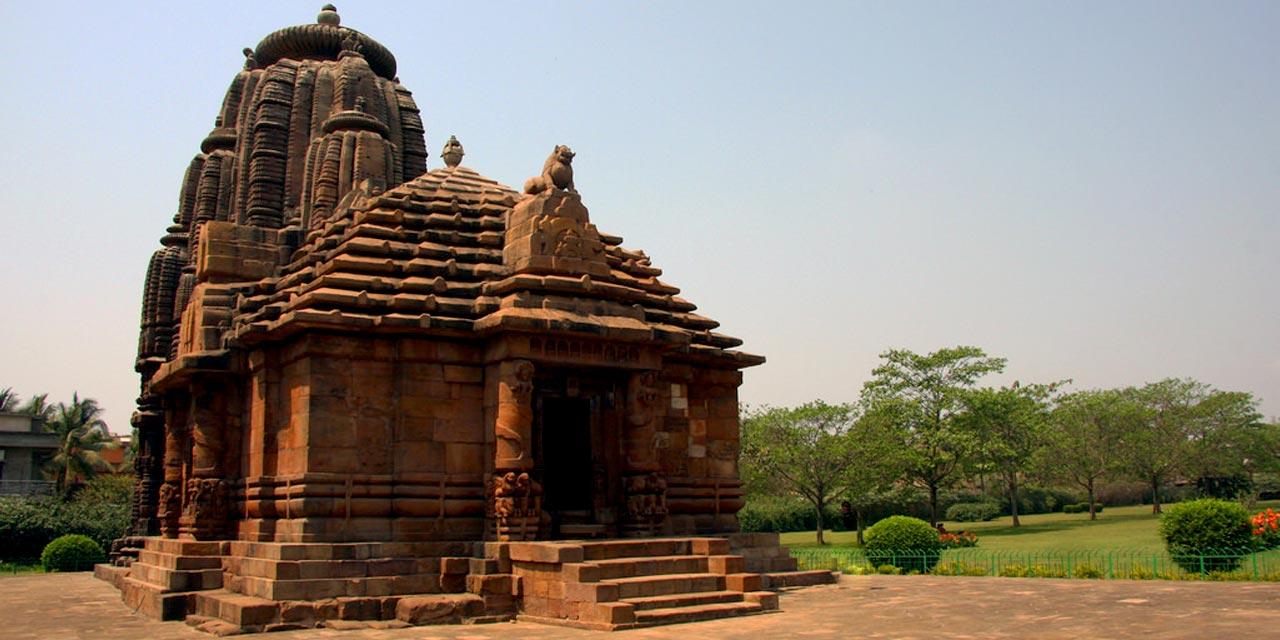 4. Parashurameshwar Temple
Its considerably smaller size and fairly simple sculptures are clear signs that it was built much earlier than the two shrines listed above. Its assembly hall, or Jagamohana, is largely devoid of ornamentation. According to legend, this is the first temple in the area with a building (an assembly hall) in addition to the sanctum with a Vimana on top. Latticed windows in its modest assembly hall let light to penetrate the sanctum and allow passersby to glimpse within.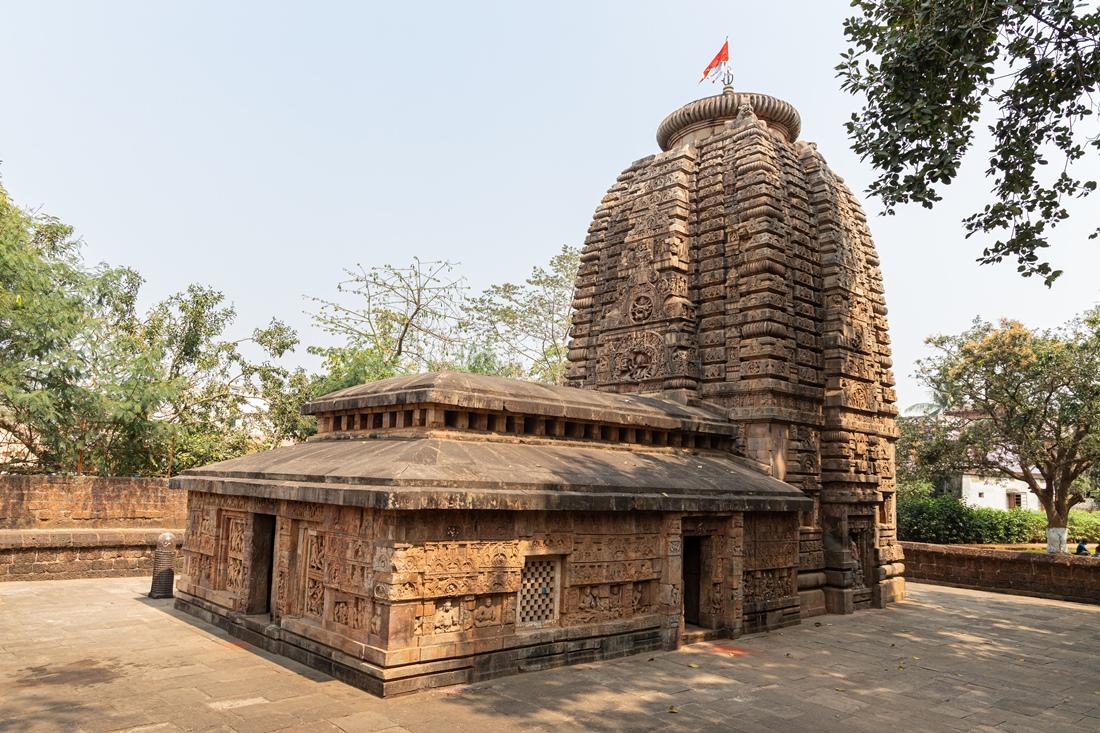 5. Mukteshwar Temple
Mukteshwar Temple, which dates to the 10th century, stands apart from other temples because its arched entrance gateway is a Torana, a Buddhist design feature. Even the deity statues on its summit display Buddhist influences. The Jagamohana and Vimana, which are located after the Torana, also have amazing carvings. This once more illustrates how structures have merged, which in turn has led to the merging of civilizations.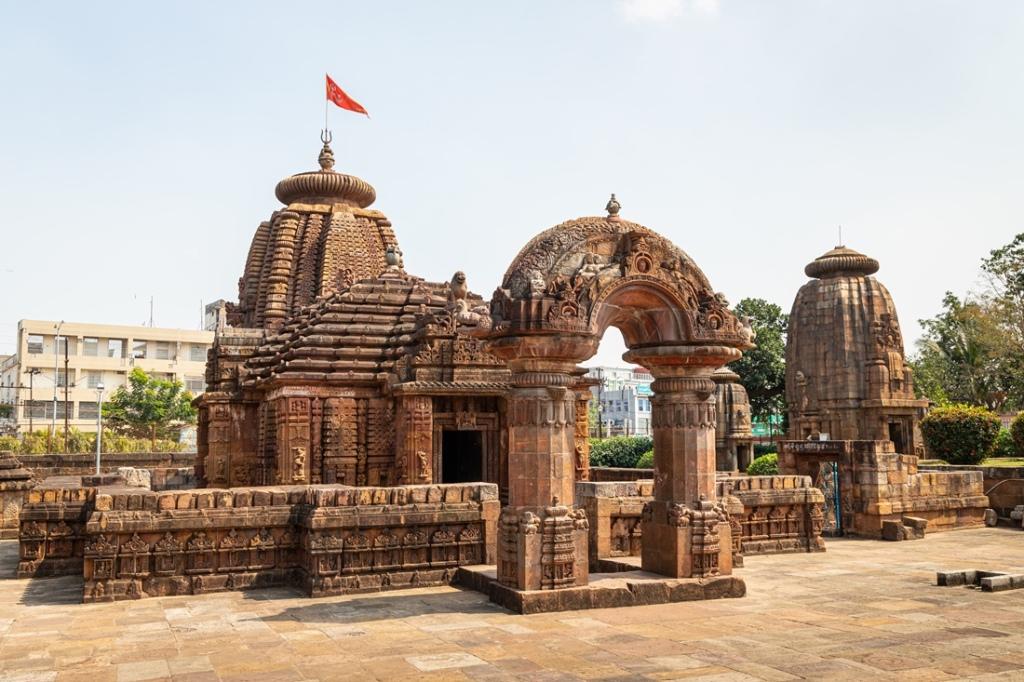 6. Jagannath Temple
Visit the revered Jagannath Temple in Puri, one of the Char Dham, if you are in Bhubaneswar and have even a weekend to spare. It is believed that a Jain shrine was its initial use. The temple complex, which is 400000 square feet in size, contains the Vimana, Jagamohana, Natamandira, and Bhoga Mandapa that are characteristic of Kalinga architectural shrines. The temple conducts the well-known Rath Yatra every year in June or July, during which worshippers draw enormous wooden chariots. The city and its environs are a must-visit destination for culture fans because of all these locations.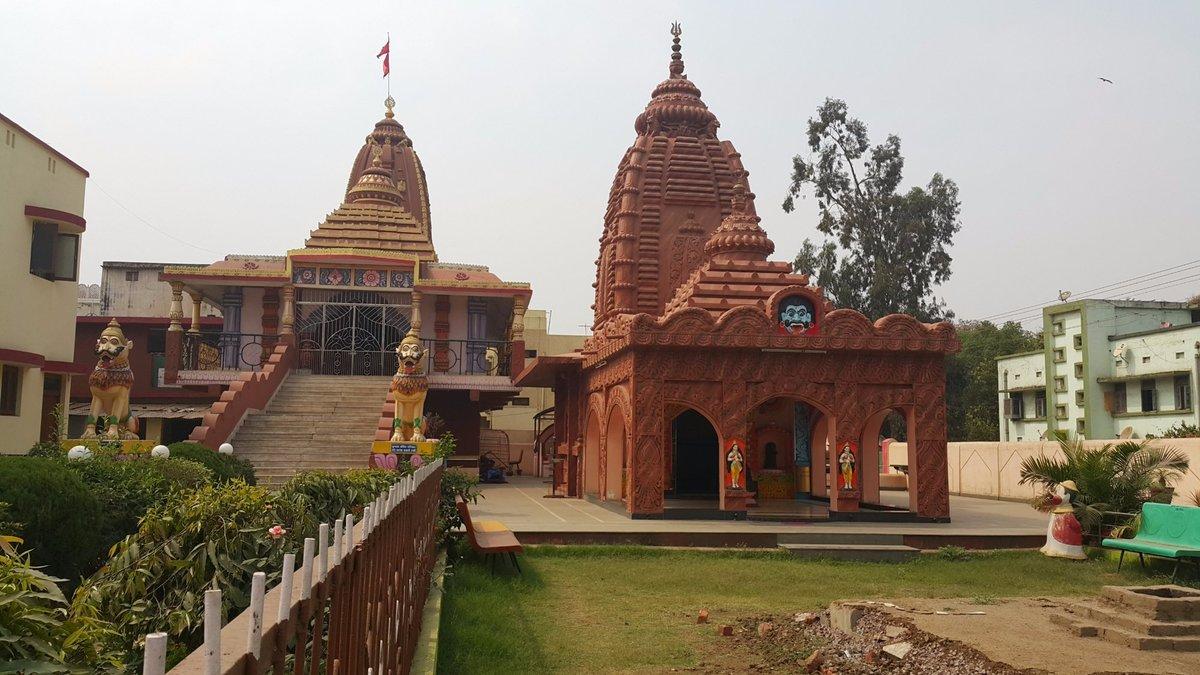 7. Chausathi Jogini Temple
Chausathi Jogini Temple, which is close to the city, is very different from traditional Hindu temples. It is constructed in a circular shape without a roof and is more closely related to Druid temples like Stonehenge in England than to orthodox Hinduism. 56 idols of Goddess Kali in her many manifestations are preserved inside the shrine in niches on the walls. The eight remaining forms' idols are displayed on a central altar (two on each side).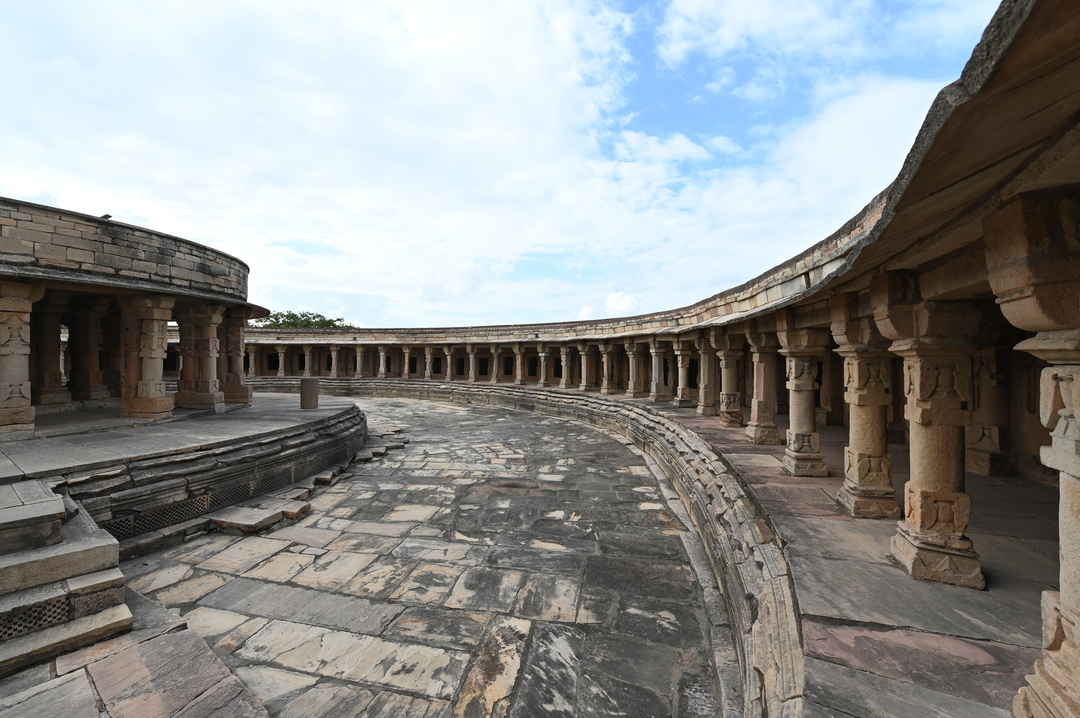 8. Bhaskareshwar Temple
Bhaskareswar Temple appears to be unfinished because there is only one construction on a raised platform. This might be because, as some stories argue, it was originally a Buddhist site that was altered and turned into a temple. It might possibly be the reason why there aren't many carvings on it. Its Shiva Linga, which stands about 9 feet tall, is its main draw.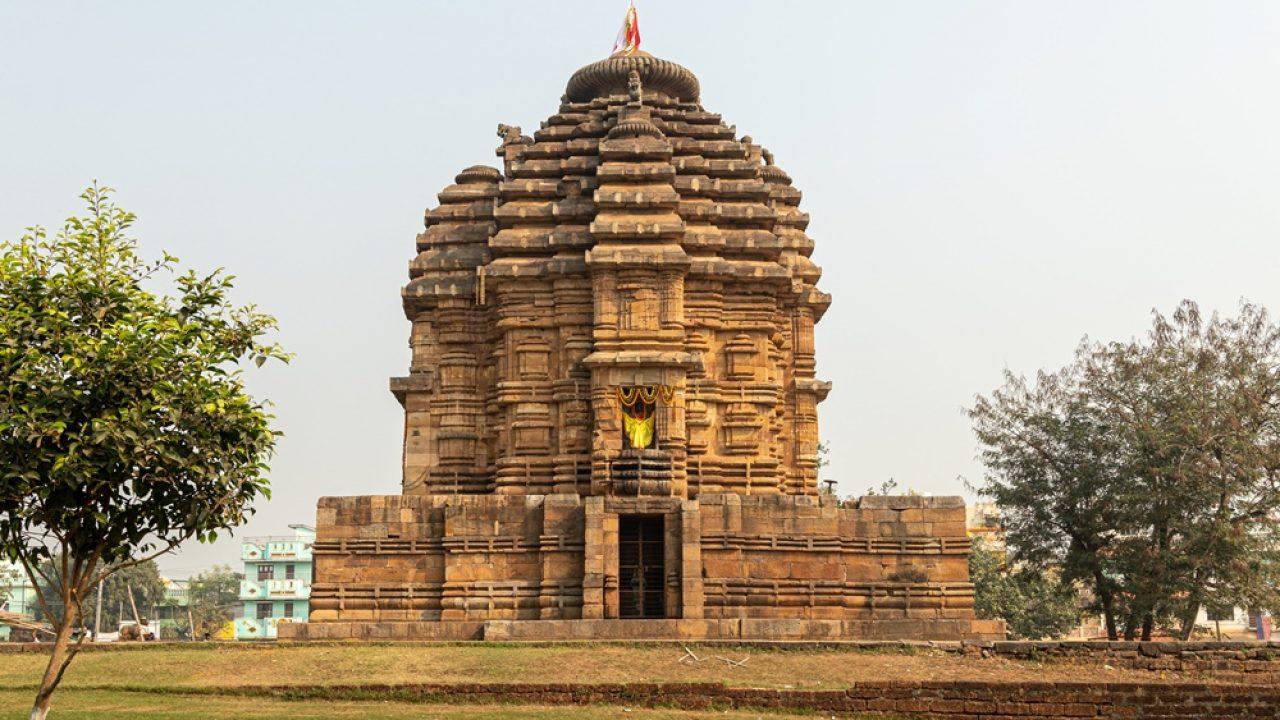 9. Ananta Vasudeva Temple
When it was built (in the 13th century), Vaishnava deities had already been integrated into the region's predominately Shaiva culture, in contrast to the majority of the city's temples, which are affiliated with the Shaiva sect. It differs from other shrines in another aspect since it has three structures as opposed to two or four for the others.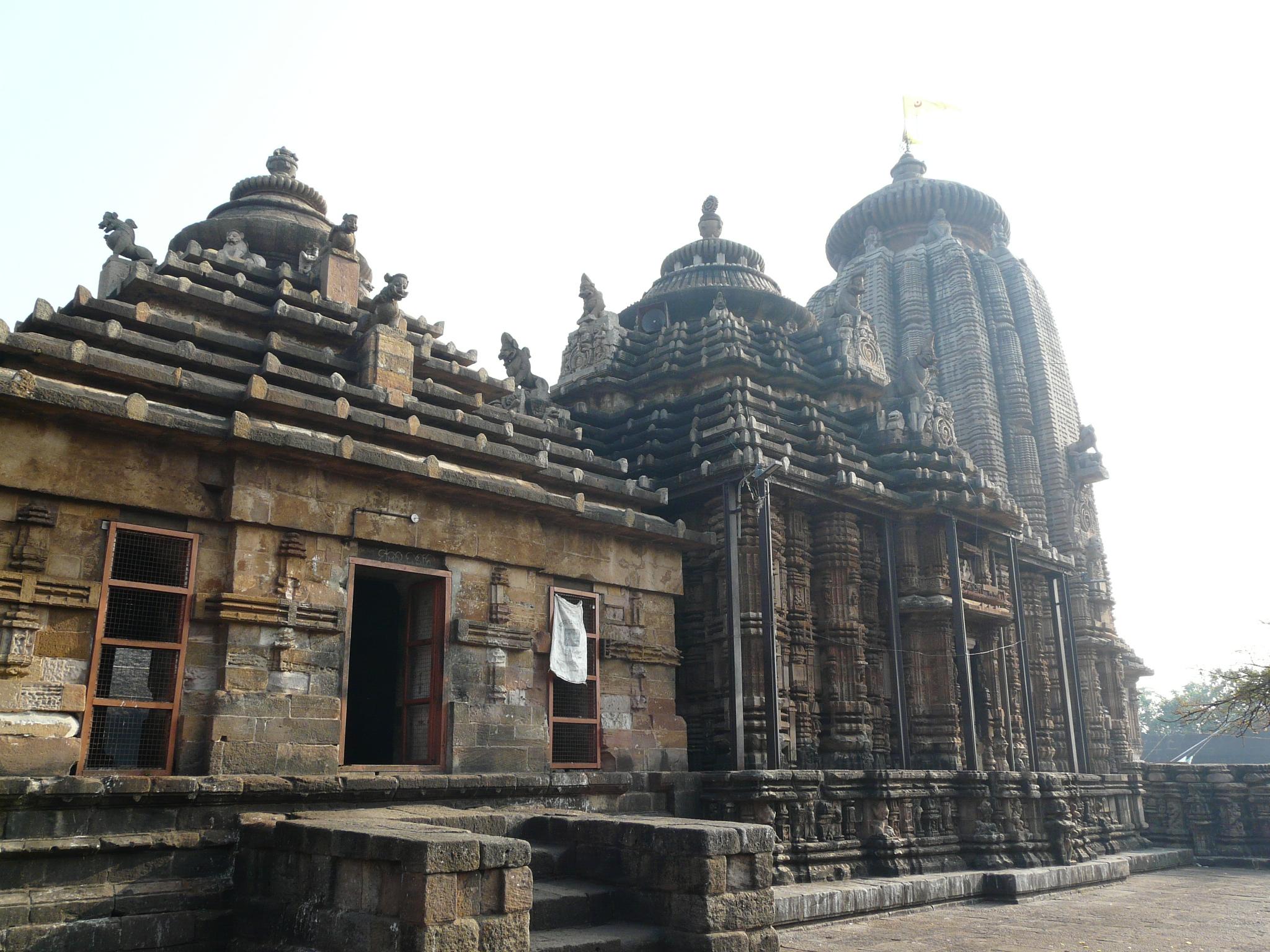 10. Brahmeshwar Temple
According to the Panchatanaya plan, the Brahmeswara Temple was allegedly constructed by Kolavati Devi in AD 1058–1060 under the reign of her son Udyotakesari. This means that four minor shrines flank the main temple in each cardinal direction. For the first time, pictures of musicians and dancers can be seen on it, indicating the ongoing progress of local architecture. According to legend, this was one of the first shrines to be built using iron beams.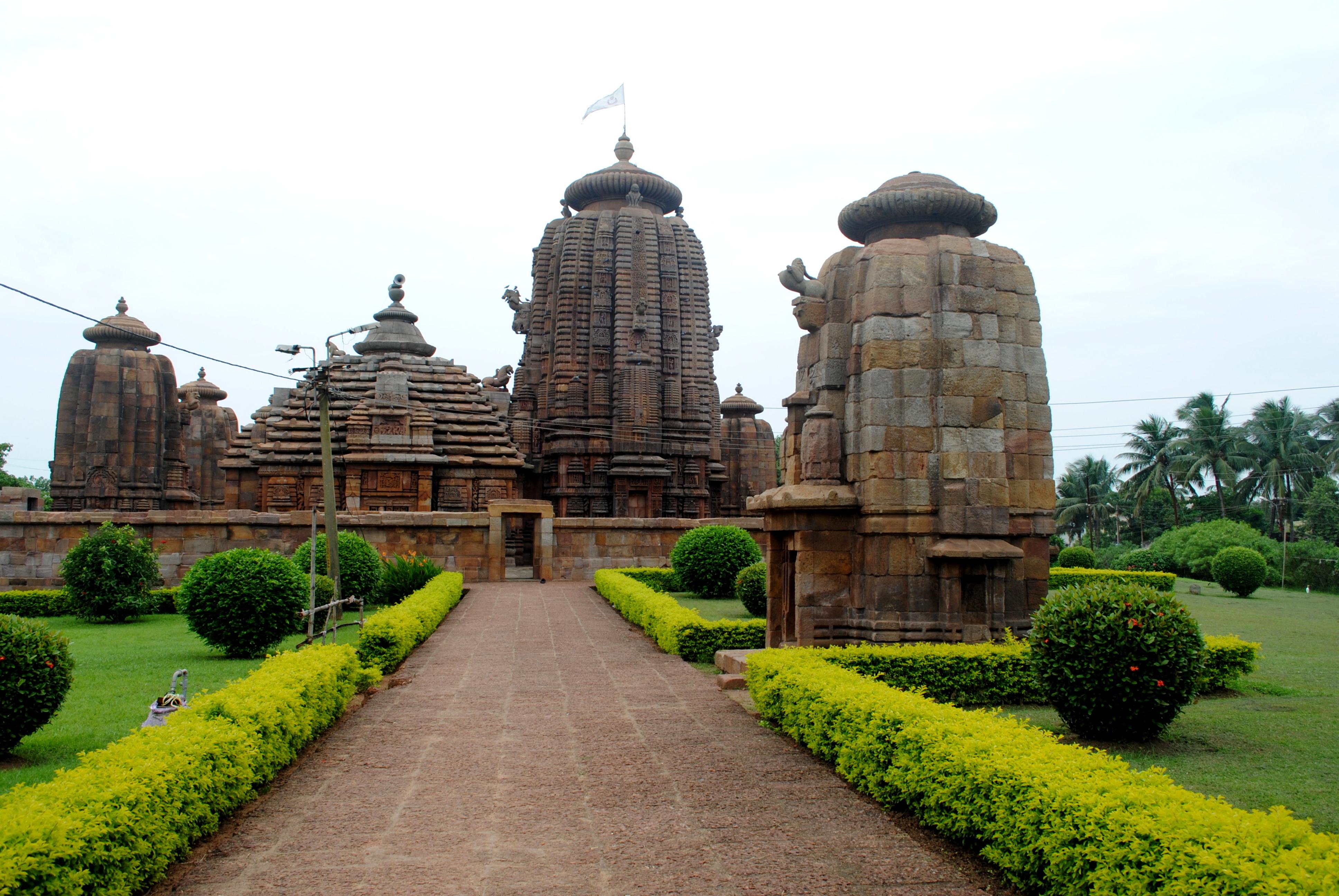 Temple City of India: Madurai
When we talk about temple city of India, Madurai in Tamil Nadu is also one of the names that comes to mind because of the beautiful temples it has from the ancient historical times.
The Tamil language is strongly related to Madurai.
The third Tamil Sangam, a significant gathering of Tamil academics, allegedly took place in the city.
The city's historical history dates back to the third century BCE, when it was referenced by Chandragupta Maurya's minister Kautilya and Megasthenes, the Greek ambassador to the Mauryan kingdom.
Archeological Survey of India excavations in Manalur have revealed evidence of human habitation and commercial connections reaching back to 300 BCE.
The Pandyas, Cholas, Madurai Sultanate, Vijayanagar Empire, Madurai Nayaks, Carnatic monarchy, and British East India Company British Raj have all held power over the city, which is thought to be rather old.
The Meenakshi Temple and the Thirumalai Nayak Palace are the two most notable among the city's historical structures. South Tamil Nadu's major industrial and educational centre is Madurai. Numerous industries that manufacture granite, rubber, chemicals, and automobiles are located in the city.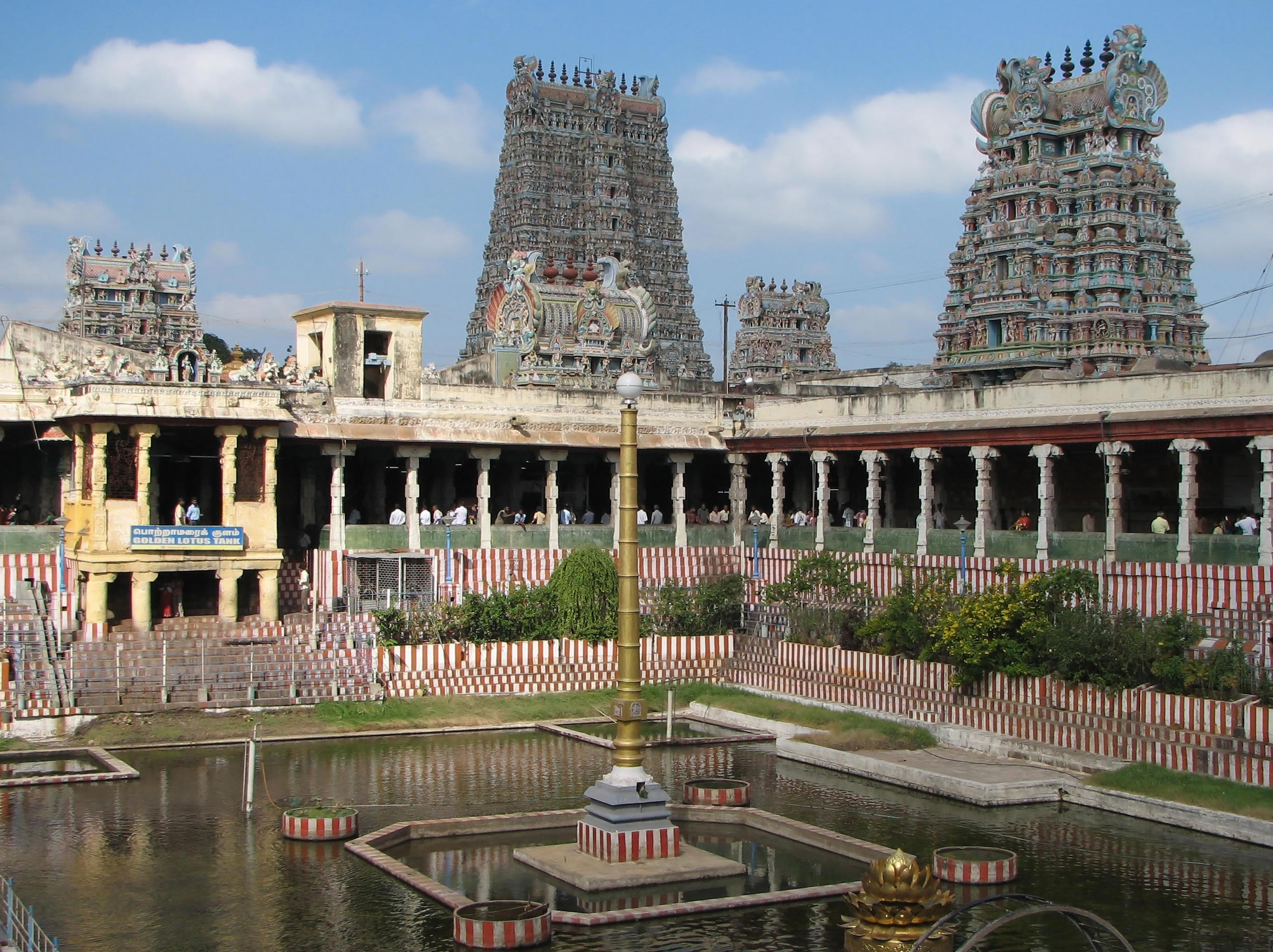 Temple City of India: Varanasi
Varanasi, also known as Kashi Vishwanath Ki Nagri, was once governed by the Mughals and Kings. This city has been continually inhabited for thousands of years and has a rich cultural heritage, rituals, and beliefs. The title of Oldest City of India belongs to a city that beautifully blends our religious past with a contemporary future and serves as a centre for many saints and sages today.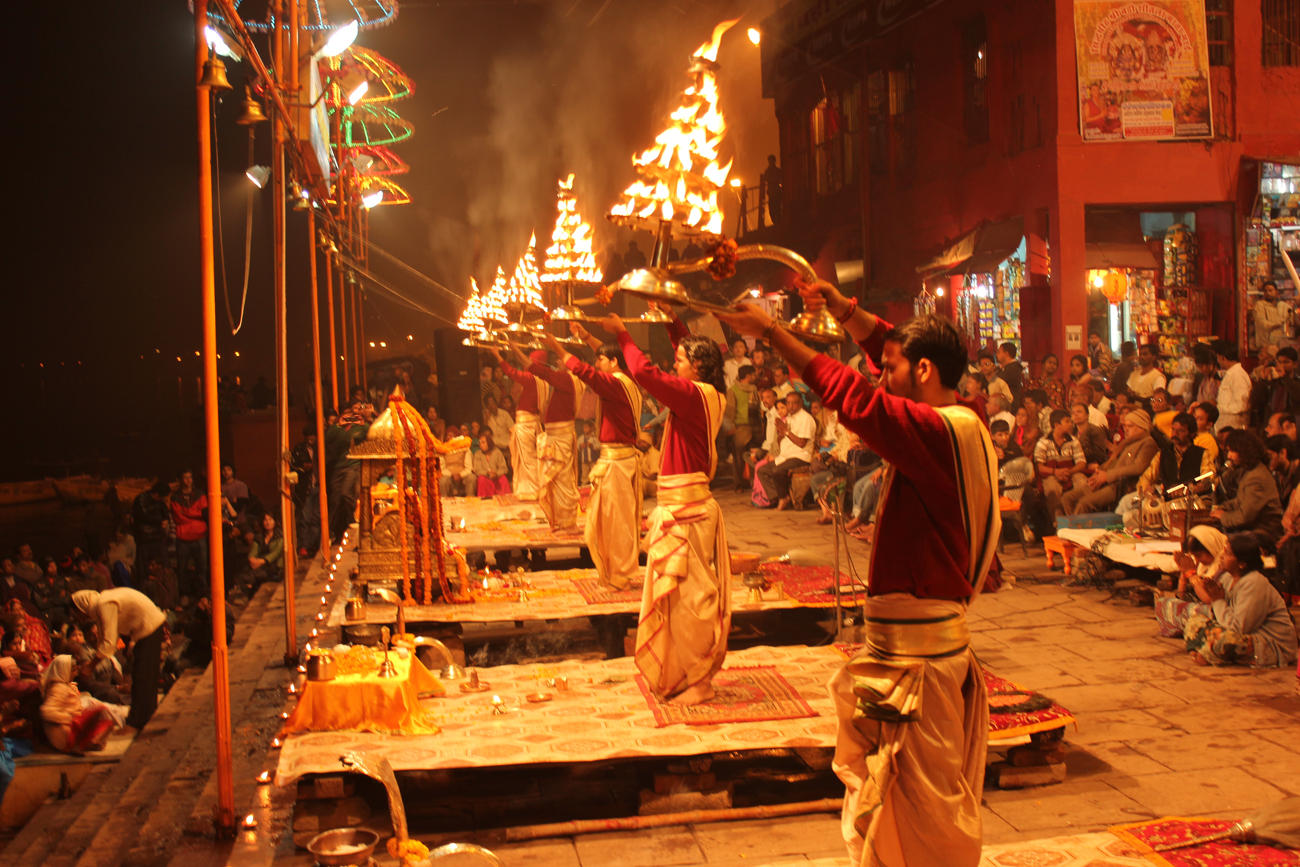 With kilometres of Ghats, or steps for religious bathing, a variety of shrines and temples, and numerous more exquisite palaces, the city has the best riverfront in all of India. As the hub of Hindu education, Kashi (another name for Varanasi) is also a city of learned scholars who maintain a large number of such schools to carry on traditional education.
Also Read: