Highest waterfall in India
Highest Waterfall in India is Kunchikal Falls. Waterfalls in India provides a breathtaking spectacle that leaves one spellbound. Strong waterfalls bear witness to nature's amazing creations. Their grace, vitality, mania, and music serve as an inspiration. Kunchikal Falls is the Highest waterfall in India.
An area in a river or stream where water pours over a vertical drop or several steep drops is called a waterfall. Falls also happen when meltwater spills over the edge of an ice shelf or a tabular iceberg. There are various ways that waterfalls can form, but the most typical manner is when a river runs over a top layer of hard bedrock before descending down to softer rock, which erodes more quickly and results in an increasingly high fall. The effects of waterfalls on the species that live there and nearby have been researched.
Since ancient times, people have had a special relationship with waterfalls, visiting, exploring, and naming them. They can be quite difficult obstacles for river navigation. Many cultures regard waterfalls as sacred places. Since the 18th century, they have drawn more interest as tourist locations, hydropower sources, and—especially since the mid-20th century—as research subjects.
Deccan Plateau in India States, Location and Maps
Highest Waterfall in India 2023: About Kunchikal Falls
Kunchikal Falls is a waterfall in India that can be found in the Shimoga district of the state of Karnataka, in the Nidagodu village close to Masthikatte. The World Waterfall Database states that the height of Kunchikal Falls, which flow down steep stones, is 183 metres (600 feet). The Varahi river creates Kunchikal Falls.
The water flow to the falls has been significantly reduced since the construction of the Mani Dam next to Masthikatte and an underground power generation station close to Hulikal, Shimoga district, and is only noticeable during the rainy season. A gate permit is necessary to access the falls because they are located within a gated community. The closest airport is located 138 kilometres from Kunchikal Falls in Mangalore.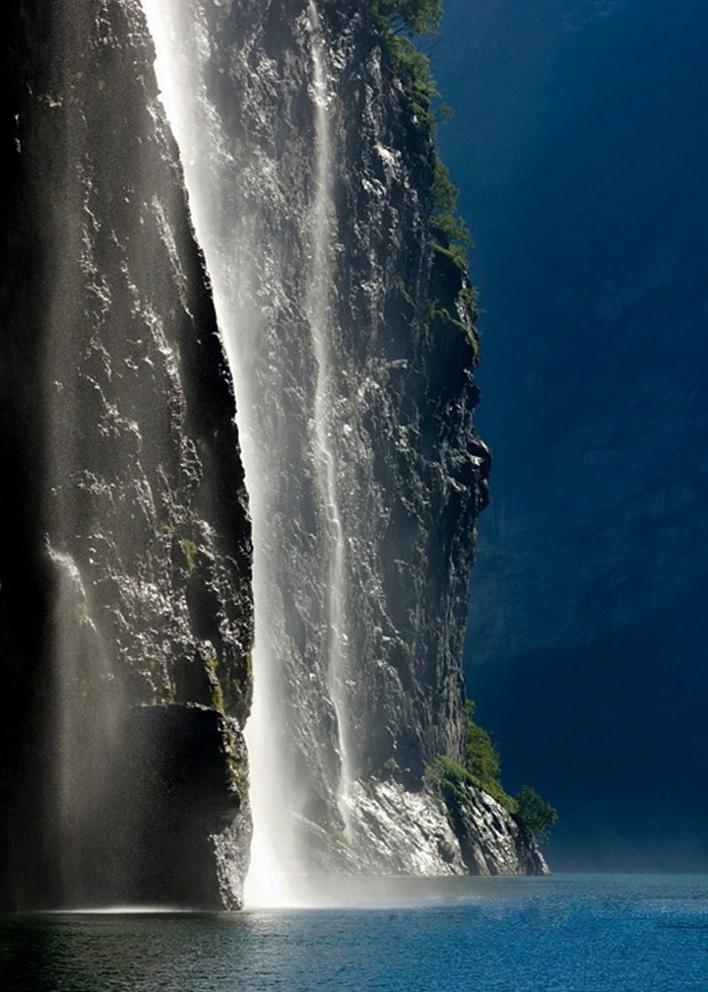 Highest Waterfall in India on Which river and In Which State?
In the Indian state of Karnataka, the Varahi River originates and flows through the Western Ghats. In locations downstream, it is sometimes referred to as the Halady or Haladi river. After passing through areas like Halady, Basrur, Kundapura, and Gangolli, it merges into the Arabian Sea. It combines with the Panchagangavalli River, also known as the Souparnika River, Kedaka River, Chakra River, and Kubja River, and flows into the Arabian Sea. Samskrita and Ganga both refer to rivers in Kannada, and Pancha signifies five. Varaha is one of Lord Vishnu's incarnations, according to myth. Varaha's consort is named Varahi.
What is the Capital of Arunachal Pradesh?
Top 20 Highest waterfall in India List
In India there is a paradise of natural beauty with its diversity. Waterfall in India are some sight at every natural beauty available. Kunchikal Falls is the highest waterfall in India. Following is the list of top 20 Highest Waterfall in India:
| | | | |
| --- | --- | --- | --- |
| S. No. | Waterfalls in India | Location | Height Metre/Feet |
| 1 | Kunchikal Falls | Shimoga district, Karnataka | 455 metres (1,493 ft) |
| 2 | Barehipani Falls | Mayurbhanj district, Odisha | 399 metres (1,309 ft) |
| 3 | Nohkalikai Falls | East Khasi Hills district, Meghalaya | 340m (1115 feet) |
| 4 | Nohsngithiang Falls or Mawsmai Falls | East Khasi Hills district, Meghalaya | 315 metres (1,033 ft) |
| 5 | Dudhsagar Falls | Karnataka and Goa | 310 m(1017 feet) |
| 6 | Kynrem Falls | East Khasi Hills district, Meghalaya | 305 metres (1,001 ft) |
| 7 | Meenmutty Falls | Wayanad district, Kerala | 300 metres (984 feet) |
| 8 | Thalaiyar Falls | Batlagundu, Dindigul district, Tamil Nadu | 297 metres (974 ft) |
| 9 | Vajrai Falls | Satara district, Maharashtra | 260 metres (853 ft) |
| 10 | Barkana Falls | Shimoga district, Karnataka | 259 metres (850 ft) |
| 11 | Jog Falls | Shimoga district, Karnataka | 253 metres (830 ft) |
| 12 | Khandadhar Falls | Kendujhar district & Sundergarh district, Odisha | 244 metres (801 ft) |
| 13 | Vantawng Falls | Serchhip district, Mizoram | 229 metres (751 ft) |
| 14 | Kune Falls | Pune district, Maharashtra | 200 metres (660 ft) |
| 15 | Soochipara Falls, Thoseghar Waterfalls | Wayanad district, Kerala, Satara district Maharashtra | 200 metres (656 feet) |
| 16 | Magod Falls | Uttara Kannada district, Karnataka | 198 metres (650 ft) |
| 17 | Joranda Falls | Mayurbhanj district, Odisha | 181 metres (594 ft) |
| 18 | Hebbe Falls | Chikkamagaluru district, Karnataka | 168 metres (551 ft) |
| 19 | Duduma Falls | the border of Koraput (Odisha) and Visakhapatnam (Andhra Pradesh) | 157 metres (515 ft) |
| 20 | Palani Falls | Kullu district, Himachal Pradesh | 150 metres (490 ft) |
List of Districts in India State Wise, Largest and Smallest Districts