4-Year BS Programme launched by IIT Kharagpur
According to the most recent information, the Indian Institute of Technology, Kharagpur (IIT Kharagpur) will begin offering a 4-year BS programme in 2022 rather than a 5-year integrated MSc programme. Applied geology, economics, chemistry, exploratory geophysics, mathematics and computing, and physics are the six specialisations offered by the BA programme.
IIT Kharagpur Introduce BS Programme with 6 Specializations
It should be emphasised that Candidates will have the option to obtain an MS degree at the conclusion of the four-year BS program's sixth semester. So that a candidate can receive an MS degree at the conclusion of the 10th semester, semesters 7 and 8 will be organised in this manner (end of year 5).
IIT Kharagpur BS Programme: Eligibility Criteria
Before enrolling in the course, candidates must review the qualifying requirements. People can see below who is eligible to apply for the BS programme.
The admission process would be based on JOSSA counselling and JEE Advanced scores.
Moreover, candidates must have completed class 12 in the science stream or an equivalent qualification.
IIT Kharagpur BS Programme: Number of Seats Subject Wise
The number of seats available for the BS Program must be known by applicants. The BS Seat Matrix is available for their review.
| | |
| --- | --- |
| Course | Seat Availability |
| Chemistry | 45 |
| Economics | 59 |
| Physics | 49 |
| Mathematics and Computing | 69 |
| Exploration Geophysics | 45 |
| Applied Geology | 52 |
IIT Kharagpur BS Programme: 4-year Course Structure
Applicants who intend to enrol in the BS Program need to be knowledgeable about the subjects covered in the courses. The course structure is described in more detail below:
Eight semesters make up the six courses required for the BS specialty.
The first and second semesters of each of the six BS courses follow the identical curriculum.
In semesters 1 and 2, students will learn a total of 18 basic disciplines, including, among others, chemistry, electrical technology, physics of waves, science of living systems, programming, and data structures.
Nevertheless, beginning with semester 3, the curriculum is altered.
The students will be taught about 8 to 9 "deep core" subjects in semesters 3 and 4.
In semesters 5 and 6, there will be seven to eight core subjects and two electives.
A summer internship and a project are both options offered by the curriculum in semester 7.
The majority of Semester 8 is made up of a project and a mix of core and elective courses.
CBSE Practice Paper 2023 Pdf Download, for Class 10 and 12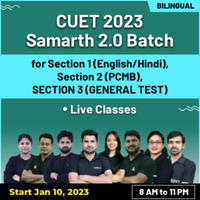 About IIT Kharagpur
In Kharagpur, West Bengal, India, the Indian Institute of Technology Kharagpur (IIT Kharagpur) is a public technical institute that was founded by the Indian government. The institute was the first IIT to open its doors in 1951 and is recognised as an Institute of National Importance. The Government of India granted it the title of Institute of Eminence in 2019.
Once India gained its independence in 1947, the institute was first founded to provide engineering training. Yet as time went on, the institute's academic offerings expanded to include business, law, architecture, humanities, etc. There are around 22,000 people living on the 8.7 square kilometre (2,100 acre) campus of IIT Kharagpur.
CBSE Admit Card 2023, Class 10 & 12 Board Release Download PDF, Link