Best Physics Book For JEE Mains
Physics is one of the more difficult courses for students in grades 11 and 12 who are enrolled in the science stream. The bulk of the time, as students advance from lower to higher levels in their educational careers, they are exposed to more challenging concepts.
This trend is consistent with what is seen in physics. New concepts are offered, the most of which are difficult. But the ideas can be learnt, and this post is all about study tips and strategies for physics. Also, students can find some of the best books for JEE-specific test preparation.
JEE Main Session 2 Admit Card 2023 Soon @ jeemain.nta.nic.in
Best Physics Books for JEE Mains
Applicants may read a variety of physics-related books for pleasure, but if your goal is to perform well on the JEE Mains and JEE Advanced, it is advised that you select one or two of the top physics books for these exams from the list below and work through previous year's test questions.
Best Chemistry Books For JEE Mains & Preparation Tips
Best Books For JEE Physics
Concepts of Physics for JEE

by H.C. Verma (Vol. I and Vol. II)

Fundamental-Physics

Halliday, by Resnick and Walker

D.C. Pandey's IIT JEE physics 35 years chapter wise solved papers by 

Problems in Physics by A.A. Pinsky

Advanced level physics with examples and exercises by Nelkon, Michael, Parker, Philip

Physics both the volumes by Paul A. Tipler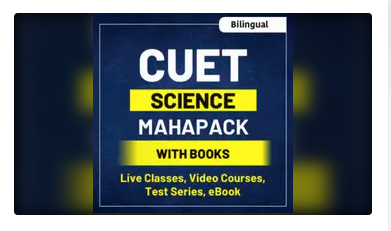 JEE Mains Preparation Tips for Physics
Physics often focuses on phenomena occurring in nature and makes use of mathematics. There are numerous hypotheses that can be used to explain the occurrences in the cosmos. Since a survey was conducted and it was discovered that the applicants who qualified for JEE, did well in Physics, those students who have a good comprehension of the ideas of physics are likely to succeed in JEE. 
For one obvious reason—it demands a lot of thinking—preparing for physics requires a different strategy than for the other two courses. Though initially not very apparent, once the idea is understood, any problem may be easily solved. With the right understanding of the principles and their applications, every question in physics can be answered, despite the fact that it may sound very strong. 
There is essentially no time to read and review the complete JEE Syllabus from several books, given the busy schedules of the students. The best course of action is to answer standardized questions rather than waste time on pointless plug-and-chug inquiries. Students are advised to complete JEE previous year's papers to have a feel for the actual exam environment.
Related Posts:
Is Physics Engaging and Vital for the JEE?
The importance of physics in comparison to mathematics and chemistry is a common concern among students preparing for the JEE. Yet, the truth is that the JEE gives equal weight to each subject. Physics, on the other hand, is a subject that calls for more practical reasoning and is therefore highly intriguing to learn. 
Most Important Topics For NEET 2023
Physics ideas are connected to everyday events that take place all around you. Hence, learning physics will be enjoyable and solving issues based on the principles will be simple if you relate the concepts in that way. In addition, the majority of the questions in the JEE will need you to apply concepts while using some reasoning.
Studying physics would assist a candidate enter engineering programmes with a grasp of technological topics in addition to helping them achieve high scores in board and JEE exams. The subjects of environmental, earth, chemical, biological, and—most significantly—cosmological and astrophysical sciences will all benefit from having a basic knowledge of physics.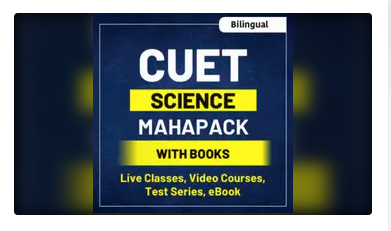 JEE Mains Preparation Tips for Physics
Starting JEE preparation in class eleven itself is the first and most crucial step to take. Avoid skipping classes since the fundamental ideas will be covered in class, and pay close attention in class starting on the first day. If you have any questions, start talking to your physics teacher about them right away.

For help with fundamental ideas, read through the NCERT texts. Take up the JEE Physics-related chapters after that. Do prioritize the chapters with the highest weights because doing so will help you achieve a good JEE exam result.

Do not forget to continue reviewing the subjects you have already studied once you have finished the basic concepts and the key chapters of JEE Physics.

Making a tiny notebook and organizing all the formulas by chapter is a crucial piece of advice for physics, and you should start doing this right away. Provide a list of all the derivations covered in your physics curriculum.
CUET PCMB 2023 (प्रतिज्ञा Batch) For Science Domain Subjects Online Live Classes