Foreign Universities which accept JEE scores
JEE Main and Advanced score are not only accepted in India, but there are some foreign Universities as well, which accept the JEE scores for Admission in their UG Courses. One of the most difficult exams in the world is the Joint Entrance Exam (JEE), which is administered annually by the National Testing Agency (NTA) and Indian Institutes of Technology (IITs). The IIT JEE exam is the second-toughest exam in the world and the toughest in India, according to a list just published by Erudera, an online education search portal.
JEE Score Accepting Foreign Universities 2023
JEE Main and JEE Advanced are the two parts of this engineering admission exam. JEE Advanced is annually sponsored by one of the Indian Institutes of Technology (IITs), whereas the Main test is hosted by the NTA. The JEE Advanced exam is only open to candidates who pass the JEE Main exam.
Even while some students might take the exam in India, this does not ensure they will get a spot in one of the (almost) 23 institutions. Then, some students would choose to finish their degrees abroad. In such circumstances, a select number universities throughout the world may accept the JEE result or at the very least give it brownie points.
JEE Mains Exam Analysis 2023, Today Shift 1 & 2 Question Paper
Foreign Universities which accept JEE scores for Admission in UG courses
Following are some of the universities that accept the JEE Main or Advanced score for admission in their UG courses:
National University of Singapore
Queen's University, Belfast 
German universities
Let us know in detail about these universities.
JEE Main Rank Predictor 2023 by Percentile, Marks, Category wise
Foreign Universities which accept JEE scores: National University of Singapore
The National University of Singapore does encourage applicants with extraordinary JEE scores, even if JEE scores are not the only or the primary criterion for admission to a study there.
You must have obtained a very high degree of achievement or leadership roles in activities, according University regulations. Examples of such accomplishments include gold from the International Science Olympiad, top national honours, members of the national sports teams, and remarkable scores on the most difficult university entrance exams (such as the IIT/AIEEE rankings, etc.).
Foreign Universities which accept JEE scores: Queen's University, Belfast 
QUB uses class 12 as one of the initial assessment points for every programme, same as every other university. However, the university also makes it clear that if the applicant took the JEE Main or JEE Advanced exams, their result may also be taken into consideration while evaluating their admission application.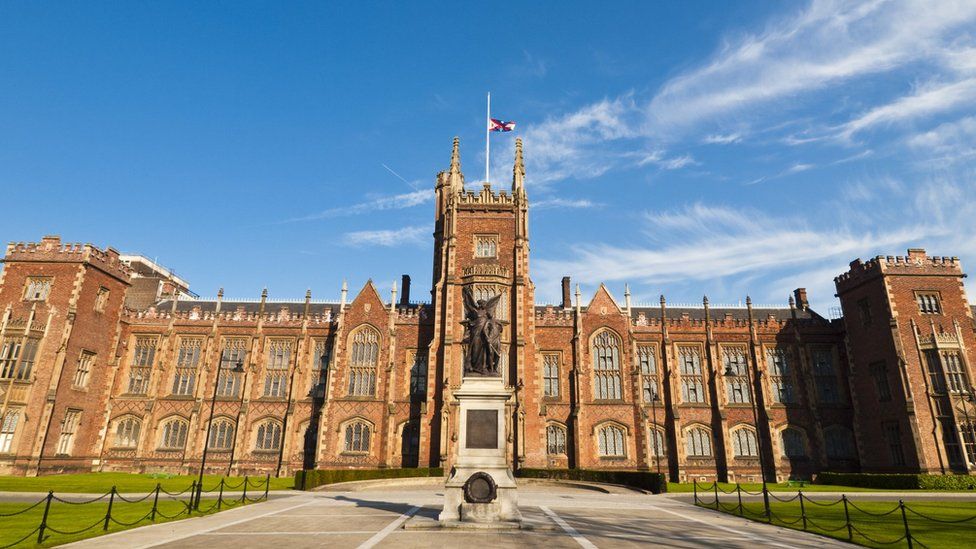 The Queen's University Guidelines state that Results from JEE Main or Advanced exams taken by applicants may be taken into consideration in addition to Standard XII results. When performance in a crucial topic in Standard XII falls short of the stipulated minimum criteria, good percentile scores in JEE subjects will be taken into account. Applicants must meet the university's typical Standard XII overall percentage requirement (described above) and have at least 60% in the required disciplines in order for their JEE results to be taken into account.
Why is the difficulty level of JEE Advanced so high?
Foreign Universities which accept JEE scores: All universities in Germany
Generally speaking, Germany operates on a system of 13 years of official education rather than merely 12 years (10+2). Indian applicants must therefore complete an additional year of study, or "studienkolleg," to make up for the gap.
The candidate can, however, receive direct admission to German universities if he or she has passed JEE Advanced. The majority of German universities use this technique, and Indian applicants can inquire of the university representatives while submitting an application for a programme.
For instance, according to RWTH Aachen University, an Indian applicant to the Indian Institutes of Technology must have completed class 12, provide evidence of passing both the Main and Advanced portions of the "Joint Entrance Examination," and possess a certificate from the Academic Evaluation Center (APS). However, this is true for the Institute of Technology at Banaras Hindu University as well as the Indian Institutes of Technology (IIT) in Bombay (Mumbai), Delhi, Kanpur, Kharagpur, Madras (Chennai), Guwahati, and Roorkee.
JEE Main 2023 Syllabus January Paper 1 & 2 with weightage pdf download
JEE Main Marking Scheme 2023 [Updated]