Best Chemistry Books For JEE Mains
Do you find that Chemistry can occasionally be a little difficult? The solution is here.Here we have provided the Best Chemistry Books For JEE Mains & Preparation Tips. That is a no for those who have a firm grasp of the subject and a yes for those who don't. Yet, it is generally quite fascinating. Having the appropriate books on hand is also helpful for preparation. You will learn briefly about the Best Chemistry Books For JEE Mains in this article.
JEE Main Session 2 Admit Card 2023 Soon @ jeemain.nta.nic.in
Which chemistry books are the best for JEE Preparation?
JEE Mains is a challenging area to dominate. So, it is vital that you choose the editions that will help you succeed on the JEE exam. As a result, candidates have a wide range of possibilities when choosing a book for their course.
You'll do better on the JEE Mains exams if you practice for and answer more questions. The most challenging engineering admission exam is the JEE mains, as you already know. To familiarize oneself with the exam format and difficulty level of the questions, students must consult the best books.
Let's search for the top chemistry books to thoroughly prepare for the JEE.
JEE Main Syllabus 2023, April Paper 1 & 2 with Weightage PDF Download
Books from NCERT
The primary books, without which you can do nothing, are the NCERT textbooks for schools 11 and 12.
You must thoroughly study NCERT textbooks because these are essential reading materials. These texts must be read word-for-word by the students in order to fully comprehend the ideas.
 So, before studying any other reference or sample question book, students should first complete the NCERT volumes.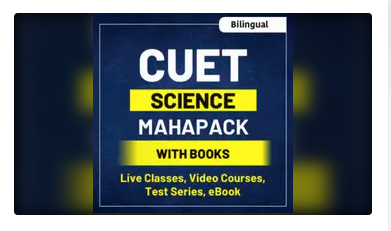 Modern Approach to Chemical Calculations by RC Mukherjee
Author RC Mukherjee wrote The Modern Method to Chemical Calculations. The Answers help the students understand the mole concept clearly.
 Just like for JEE, the degree of the question is the same. All engineering candidates should also practice and apply it. The book covers a wide range of topics and is quite helpful.
Each chapter ends with a sufficient number of exercise questions. Many examples assist the students in providing a highly uniform explanation of the book';s theories.
The idea of empowering a strong organization in chemical computations is developed further in the book. Several of the concerns have been covered by the authors, who have included hints when necessary.
 Increasing our understanding of the fundamental principles and facts of chemistry has always been a struggle. To assist students in preparing for the JEE and other engineering and medical exams, they offer the book.
CUET PCMB 2023 (प्रतिज्ञा Batch) For Science Domain Subjects Online Live Classes
Organic Chemistry by OP Tandon
For students in grades 12 who want to enroll in an undergraduate engineering degree at top
universities around the nation, Concepts of Organic Chemistry for JEE is the go-to book.
The book complies with the most recent syllabus for the Indian Institutes of Technology Joint Entrance Test.
Before encapsulating the many configurations and responses, it documents the fundamentals of the issue, such as classification and terminology.
It aids students in creating a strong organization within the field to gain an advantage over rivals. The book has been expanded to contain problems modeled after prior years' exams so that students will know what to expect in the test.
The book serves as a unique tool for all students who aspire to attend one IIT. Dr. O. P. Tandon, Himanshu Pandey, and Dr. A. K. Virmani is the author of this book.
JEE Main Session 2 City Intimation Slip 2023 Soon @ jeemain.nta.nic.in
Concept of Physical Chemistry by P Bahadur
P Bahadur is well-known in the field of chemistry, and students preparing for competitive exams like the JEE and NEET highly recommend his notes.
The book includes all in-depth and frequently asked questions from past years' exams.
JD Lee';s Concise Inorganic Chemistry
This book is an adaptation of the popular textbook Concise Inorganic Chemistry, Fifth Edition by J.D. Lee, which is used frequently by students preparing for engineering entrance exams.
This revised edition provides a clearer explanation of the subject in accordance with the criteria of the curriculum but does not compromise on prerequisites.
Fundamental theories are simply and modestly justified, providing the ideal balance of theory and petitions.
The change has been made to the book to make it the most suitable for engineering students.
P.W. Atkins; Physical Chemistry
This highly regarded and well-known book evolves with each new edition to meet the needs of more recent learners.
The book offers excellent mathematical help, including sections on the chemist's toolkit, annotated equations, and equation checklists.
It makes it easier for pupils to succeed in the math that is the basis of physical chemistry.
Systematically assisted examples, self-tests, discussion questions, exercises, and puzzles are very motivating for enhancing problem-solving and analytical abilities.
 To help the students master physical Chemistry, a variety of additional teaching aids are included throughout, such as succinct examples and important concept checklists.
Organic Chemistry by Morrison & Boyd
 The fundamental ideas of organic chemistry are explained in this Morrison and Boyd Organic Chemistry 7th Edition book.
And the language used to write this book is reader-friendly. Robert Neilson Boyd and Robert T. Morrison wrote this book.
They were both American chemists. Due to its popularity, this book has been translated into many different languages. Beginning in 1947, Robert N. Boyd taught chemistry at New York University.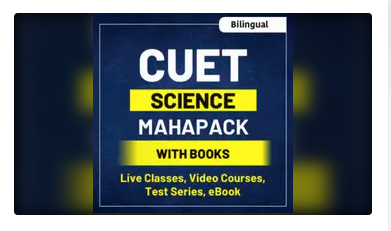 Related Posts: