SSC CPO Admit Card 2020: SSC has released the admit card for the Tier 1 (Prelims) exam of the candidates who had applied for the SSC CPO exam. The Prelims is going to be held from 23rd November to 26th November 2020. Candidates can stay updated with the website to download their SSC CPO Admit Card for other regions.
SSC CPO Admit Card 2020
The Admit Card of SSC CPO Tier 1 released by SSC for the various region on the official website @ssc.nic.in. The SSC CPO Prelims exam is going to held from 23rd November to 26th November 2020. The posts covered under Central Police Organization (CPO) are Sub Inspector in Delhi Police, Sub Inspector in CAPFs, Assistant Sub Inspector in CISF, Inspector posts, and Sub Inspector Posts. The Admit Card Link is available, as verified from ssc.nic.in.
SSC CPO Admit Card 2020 Important Dates
| Events | Dates |
| --- | --- |
| SSC CPO Admit Card 2020 | November 2020 |
| SSC CPO Exam Date | 23rd to 26th November 2020 |
| SSC CPO Answer Key | December 2020 |
Follow the steps mentioned below to download the admit card:
Visit the official website of SSC
Enter your Roll No./ Registration ID provided to you at the time of registration for the SSC CPO 2020 Exam.
Now Enter your Date of Birth/ Password
Solve the verified human equation given there.
Click on Download / Submit Button.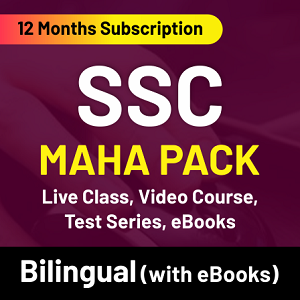 In case you forgot your Roll Number/Registration Number, follow the steps mentioned below:
Enter your name as mentioned at the time of Registration for SSC CPO Exam
Now Enter your Father'sName
Now enter your Date Of Birth
Solve the verified human equation given there.
Click on Search Now button.
Your Admit Card will be displayed on the screen. You will get your Admit Card in PDF format. You can either download or print your SSC CPO Admit Card 2020.
SSC CPO Application Status 2020 Links
The download link for SSC CPO Tier 1 Admits Card 2020 of the CR region is mentioned below. All candidates can download their admit card by clicking on the links mentioned below once it is released on Commission websites.
SSC CPO Admit Card 2020 For Tier 1 Links
Important Documents to carry:
Candidates can checklist of Valid ID Proof which needs to carry along with Admit Card to enter the Exam Center otherwise they will not be allowed to enter the center and take the exam. They should also carry a passport size photograph with Valid ID Proof.
License
Aadhar card
PAN Card
Passport
Ration Card
Voter ID
SSC CPO Exam Pattern
SSC conducts the CPO Exam in Three Stages, where a Computer-Based and Physical test forms a part of the examination process. Check details of all Tiers here:
| | | |
| --- | --- | --- |
| Tier | Type of Examination | Mode of examination |
| Tier-I | Objective Multiple Choice | CBT (Online) |
| PET/PST | Running, Long Jump, High Jump, and Shot Put | Physical exam |
| Tier-II | Objective Multiple Choice | CBT (Online) |
| Medical Examination | Physical | Physical |
SSC CPO Tier 1 (Computer Based Test) consists of 200 marks. Candidates have to score a minimum of (33% percentage) to clear the exam and also need to score more than the cut off prescribed by the SSC. The marks of SSC CPO Tier 1 will be included in the merit list.
Important Points!
Candidates are advised to check their name, venue address and exam date from SSC CPO Admit Card 2020 in order to avoid any hassle on the day of examination
If there is any mismatch in detail please contact the concerned authority.
Read the Instruction carefully and make sure you abide by them.
Carry Identity proof on the date of the exam with a clear Signature and Photographs.
SSC CPO Exam Centers
A candidate must indicate the Center(s) in the online Application Form in which he/ she desires to take the examination. Details about the Examination Centers and Regional Offices under whose jurisdiction these Examination Centers are located are as follows:
Examination Centers &
Center Code
SSC Region and
States/ UTs under
the jurisdiction of
the Region
Address of the Regional
Offices/ Website
Agra(3001), Allahabad(3003),
Bareilly(3005), Gorakhpur(3007) ,
Kanpur(3009), Lucknow(3010),
Meerut(3011), Varanasi(3013),
Bhagalpur(3201), Muzaffarpur(3205),Patna(3206)
Central Region (CR)/
Bihar and Uttar
Pradesh
Regional Director (CR),
Staff Selection
Commission,
21-23, Lowther Road,
Allahabad,
Uttar Pradesh-211002.
(http://www.ssc-cr.org)
Gangtok(4001), Ranchi(4205),
Barasat(4402), Berhampore
(WB)(4403), Chinsurah (4405),
Jalpaiguri(4408), Kolkata(4410),
Malda(4412), Midnapur(4413),
Siliguri(4415), Berhampore(Odisha)
(4602), Bhubaneshwar(4604),
Cuttack(4605), Keonjhargarh(4606),
Sambalpur(4609), Port Blair (4802)
Eastern Region (ER)/
Andaman &
Nicobar Islands,
Jharkhand, Odisha,
Sikkim and West
Bengal
Regional Director (ER),
Staff Selection
Commission,
1st MSO Building,(8th
Floor), 234/4,
Acharya Jagadish
Chandra Bose
Road, Kolkata,
West Bengal-700020
(www.sscer.org)
Bangalore(9001), Dharwar(9004),
Gulbarga(9005), Mangalore(9008),
Mysore(9009), Kochi(9204),
Kozhikode(Calicut)(9206),
Thiruvananthapuram(9211), Thrissur(9212)
Karnataka, Kerala
Region (KKR)/
Lakshadweep,
Karnataka and
Kerala
Regional Director (KKR),
Staff Selection
Commission, 1st Floor,
"E" Wing, Kendriya
Sadan, Koramangala,
Bengaluru,
Karnataka-560034
(www.ssckkr.kar.nic.in)
Bhopal(6001), Chindwara(6003),
Guna(6004), Gwalior(6005),
Indore(6006), Jabalpur(6007),
Khandwa(6009), Ratlam(6011),
Satna(6014), Sagar(6015),
Ambikapur(6201), Bilaspur(6202)
Jagdalpur(6203), Raipur(6204),
Durg(6205)
Madhya Pradesh
Sub-Region (MPR)/
Chhattisgarh and
Madhya Pradesh
Dy. Director (MPR),
Staff Selection
Commission,
J-5, Anupam Nagar,
Raipur,
Chhattisgarh-492007
(www.sscmpr.org)
Almora(2001), Dehradun(2002),
Haldwani(2003), Srinagar
(Uttarakhand)(2004),
Haridwar(2005), Delhi(2201),
Ajmer(2401), Alwar(2402),
Bharatpur(2403), Bikaner(2404),
Jaipur(2405), Jodhpur(2406),
Kota(2407), Sriganganagar(2408),
Udaipur(2409)
Northern Region (NR)/
NCT of Delhi,
Rajasthan and
Uttarakhand
Regional Director (NR),
Staff Selection Commission,
Block No. 12,
CGO Complex, Lodhi
Road, New Delhi-110003
(www.sscnr.net.in)
Anantnag(1001), Baramula(1002),
Jammu(1004), Leh(1005),
Rajouri(1006),
Srinagar(J&K)(1007), Kargil(1008),
Dodda (1009), Hamirpur(1202),
Shimla(1203), Bhathinda (1401),
Jalandhar(1402), Patiala(1403),
Amritsar(1404), Chandigarh(1601)
North Western
Sub-Region (NWR)/
Chandigarh,
Haryana, Himachal
Pradesh, Jammu
and Kashmir and
Punjab
Dy. Director (NWR),
Staff Selection
Commission,
Block No. 3, Ground
Floor, Kendriya Sadan,
Sector-9, Chandigarh160009
(www.sscnwr.org)
Guntur(8001), Kurnool(8003),
Rajahmundry(8004), Tirupati(8006),
Vishakhapatnam(8007),
Vijaywada(8008), Chennai(8201),
Coimbatore(8202), Madurai(8204),
Tiruchirapalli(8206), Tirunelveli(8207),
Puducherry(8401), Hyderabad(8601),
Nizamabad(8602), Warangal(8603)
Southern Region (SR)/
Andhra Pradesh,
Puducherry, Tamil
Nadu and
Telangana.
Regional Director (SR),
Staff Selection
Commission, 2nd Floor, EVK
Sampath Building,
DPI Campus,
College Road, Chennai,
Tamil Nadu-600006
(www.sscsr.gov.in)
Ahmedabad(7001),
Vadodara(7002), Rajkot(7006),
Surat(7007), Bhavnagar(7009),
Kutch(7010), Amravati(7201),
Aurangabad(7202),
Kolhapur(7203), Mumbai(7204),
Nagpur(7205), Nanded (7206),
Nashik(7207), Pune(7208),
Thane(7210), Bhandara(7211),
Chandrapur(7212), Akola(7213),
Jalgaon(7214), Ahmednagar(7215),
Alibaug(7216), Panaji(7801)
Western Region
(WR)/
Dadra and Nagar
Haveli, Daman and
Diu, Goa, Gujarat
and Maharashtra
Regional Director (WR),
Staff Selection
Commission,1st Floor,
South Wing,
Pratishtha Bhawan,
101, Maharshi Karve
Road, Mumbai,
Maharashtra-400020
(www.sscwr.net)
Itanagar(5001), Dibrugarh(5102),
Guwahati(Dispur)(5105),
Jorhat(5107), Silchar(5111),
Kohima(5302), Shillong(5401),
Imphal(5501),
Churachandpur(5502),
Ukhrul(5503), Agartala(5601),
Aizwal(5701)
North Eastern
Region (NER)/
Arunachal Pradesh,
Assam, Manipur,
Meghalaya,
Mizoram, Nagaland
and Tripura.
Regional Director (NER),
Staff Selection
Commission,
Housefed Complex,
Last Gate-Basistha
Road, P. O. Assam
Sachivalaya, Dispur,
Guwahati, Assam781006
(www.sscner.org.in)
ALL THE BEST !!