CUET Exam Pattern 2023
The Common University Entrance Test(CUET 2023) is an entrance exam held by National Testing Agency every year across the country. It is an online university-level test that is required for admission to a variety of UG and PG engineering and management courses provided by participating universities. Scholarships are also available for these undergraduate and postgraduate studies at Central Universities. If you wish to apply to these top colleges, you must first pass the CUET entrance exam.
CUET Exam is for which course?
A uniform admission test for higher education was envisaged in the New Education Policy 2020. The current uneven distribution of grades among students will be eliminated as a result of this. We've seen Delhi University's sky-high cut-offs throughout time, putting a lot of pressure on students and parents to do their best in order to get into these universities.
There will be no stream; instead, a multidisciplinary approach will be used, with the option of learning a foreign language and a greater emphasis on critical thinking. This will enable students to have a varied knowledge of the subjects. So the need of CUET 2023 exam is arises.
Must Check: CBSE Class 12 Answer Key (All Subjects) 2023
CUET 2023 Marking Scheme
The candidates appearing in the CUET 2023 examination must check the marking scheme of CUET 2023. There is a negative marking of -1 mark in CUET 2023. Check further information listed below:
+5 marks will be awarded for each correct answer.
-1 mark will be deducted for each incorrect answer.
If candidates left questions unanswered or mark for review in this situation no marks will be given.
If more than one option of a question is correct then +5 marks will be awarded to those candidates who have marked either of the correct options.
If all options are correct then full marks will be awarded to all the candidates who have attempted the question.
If none of the options of a question is correct or the question is found to be wrong or the question is dropped. In this situation, full marks will be awarded to all the candidates who have attempted the dropped questions.
Check: Bihar Board BSEB 10th Result 2023
Updated CUET 2023 Exams Pattern
For students to get a sense of the structure and format of the Common University Entrance Exam, or CUET, the NTA sets the CUET test pattern 2023. Applicants must take the CUET 2023 exam in order to be admitted to the UG programmes offered by participating universities. Applicants can obtain information about the CUET UG exam pattern, which is provided by the National Testing Agency, on the organization's official website. This information includes information about the exam's duration, type of questions, style of testing, and total marks.
Exam Mode
Online (CBT)
Exam Duration

Slot 1: 3 Hours 15 Minutes
Slot 2: 3 Hours 45 Minutes (May vary as per the choice of sections)
Slot 3: To be notified

Number of Sections
4
Marking Scheme

Wrong Answer: – 1
Unanswered questions: 0

Level of Exam
Class 12th
Medium of Language
13 Languages

Tamil
Telugu
Kannada
Malayalam
Marathi
Gujarati
Odia
Bengali
Assamese
Punjabi
English
Hindi
Urdu

Maximum Number of Tests
10 Tests
Revised CUET 2023 Pattern
There will be three slots available for the CUET entrance exam in 2023. The first slot lasts for 45 to 195 minutes, and the second lasts for 45 to 225 minutes.
One language test, two subject-specific papers, and the overall test make up the CUET 2023. four domain-specific subjects in addition to optional language subjects.
All candidates who attempted the dropped question will receive five marks if none of the answers are determined to be accurate, a question is determined to be incorrect, or a question is dropped.
Sections
Subject
No. of Questions
To be Attempted
Duration of Exam
Section IA
13 Languages
50
40 in each language
45 minutes for each language
Section IB
20 Languages
Section II
27 Domain-specific Subjects
45/50
35/40
45 minutes per subject
Section III
General Test
60
50
60 minutes (1 hour)
Domain-Specific Subjects: Here we have given all the 27 domain-specific subjects of  Section Section 2. The candidates can choose a maximum of 6 domains as desired by the applicable University. Check out the list of domains given below:
1. Accountancy
2.Biology/ Biological Studies/ Biotechnology/Biochemistry
3. Business Studies
4. Chemistry
5.Computer Science/ Informatics Practices
6. Economics/ Business Economics
7. Engineering Graphics
8. Entrepreneurship
9. Geography/Geology
10. History
11. Home Science
12. Knowledge Tradition – Practices in India
13. Legal Studies
14. Environmental Science
15. Mathematics
16. Physical Education/ NCC /Yoga
17. Physics
18. Political Science
19. Psychology
20. Sociology
21. Teaching Aptitude
22. Agriculture
23. Mass Media/ Mass Communication
24. Anthropology
25. Art Education Sculpture
26. Environmental Studies
27. Performing Arts
NTA Examination Calendar for Academic Year 2023-24
CUET Exam : Instruction to fill Form
Stage 1 – Visit the authority site of the CUET https://cuet.samarth.ac.in/.
Stage 2 – Click on the 'Apply Online' tab to enlist for the program.
Stage 3 – After clicking, competitors will actually want to see three projects choices UG, PG, and RP. Click on the connection you wish to apply for.
Stage 4 – Complete the enlistment cycle by entering subtleties like program applied for, name, legitimate email-id, versatile number, date of birth, and confirmation code shown on the screen.
CUET Registration 2023 Exam date,Latest News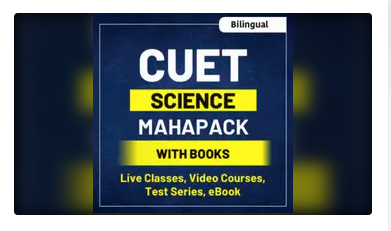 CUET Exam 2023: Fees
Physically disabled candidates are excused from paying the application cost.
Candidates can pay their application fees via a credit card, debit card, net banking, or a challan.
Other taxes, such as GST, are accessible.
*There is no way to get your application cost refunded.
CUET Exam: Eligibility Criteria
Nationality:
Candidates studying Indian subjects are eligible to take the exam.
Qualifications in education:
Applicants for the undergraduate program must complete HSC exams from a well-known university or board.
Applicants for integrated courses must have passed intermediate or a comparable examination from a reputable university or board.
Applicants for the PG program must have earned a bachelor's degree from a well-known university or board in the equivalent examination for the course for which they are applying.
If applying for an M. Phil. or Ph. D. Applicants must have completed a master's degree to be considered for this program.
Appearing candidates:
Applicants who are in their final year of study are also eligible to take the exam.
CUET Exam 2023 Preparation Strategy
To crake the CUET 2023 exam you would require a legitimate planning system and a review plan.
Start your CUET arrangement well ahead of time as this will assist you with finishing the prospectus on schedule and you will likewise be left with an adequate opportunity to revise all the points somewhere around once before the test.
Endeavour something like two counterfeit tests week after week to investigate your planning levels.
Note down the troublesome words and their implications on a page and attempt to recall them consistently.
Additionally, practice increasingly riddle-related inquiries to further develop your critical thinking abilities.
For the quantitative segment, recall each topic of standard eighth, ninth, and tenth math as the vast majority of the inquiries may be posed from these subjects.
Attempt to answer more logical thinking questions as would be prudent that is given toward the finish of reading material. You may improve your skill and quickness in this way.
For English, work on your vocabulary by making a routine of having a look at the paper day by day.
CUET 2023: Exam Date, Notification, UG/PG Application Form, Registration
CUET Syllabus 2023, Exam Subject list PDF For Science, Arts Students