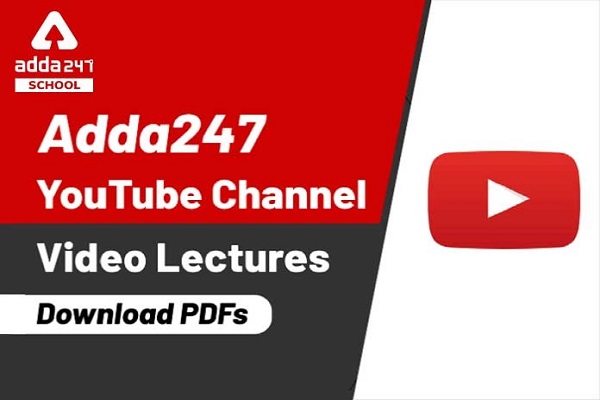 Download IIT JEE Main and Advanced Exam 2021-22 Study Material in PDF  According to latest Syllabus
JEE is one of India's toughest exams to crack. It is conducted in 2 phases- Main & Advanced. Preparing for JEE 2021? Worried about quality study material? Adda247 provides valuable and rich academic content prepared by highly experienced faculty for JEE Main & Advanced aspirants.
Adda247 School is always helping the students in the best way possible. Study material plays an important role in boosting the preparation of the students. Various students invest a lot of time searching for free JEE study material, adda247 school provides a solution for this.
Adda247 school provides the best online study material for JEE by the top faculties. This downloadable free PDF of study material benefits candidates in addition to classroom coaching. If you are targeting IIT JEE 2021 it is suggested to check various topics under Physics, Chemistry, and Maths.
Download Free IIT JEE Study Material in Pdf Format
JEE Physics Study Material

JEE Chemistry Study Material
JEE Maths Study Material
Youtube Videos