My Dream Essay
My Dream Essay: Every person has goals they want to accomplish. We have a lot of dreams and goals while we are young. Only a select number of our goals and dreams endure over time, so we must work hard to fulfill them. Having a desire or goal in your life is crucial since it serves as motivation to work toward realizing it. In this article, we will learn how and what to write in My Dream Essay in English.
Dreams are crucial because, without them, you lack the drive and will to advance in life. Some young people want to be musicians, dancers, or pilots. To realise these goals, one must put in a lot of effort and remain focused. Your goals give you the fortitude to overcome challenges and drive you in the direction of success.
Learn: My Mother Essay for Class 9, 10 in English [150-200 Words]
My Dream Essay for classes 3, 4 and 5
A dream is a collection of images or ideas that cross our minds while we sleep.
The goal or height we have for our lives is another definition of a dream.
Dream drives people to strive hard to achieve their objectives.
The dream is a motivator that aids in the pursuit of our objectives.
With tenacity, diligence, and integrity, a dream can come true.
A dream gives us purpose and provides our lives with greater value.
Like many others, I aspire to work as an IAS officer.
By serving my country, I wish to honour my parents.
My parents support me in realising my dream.
I began pursuing my goal and I am hoping to achieve it soon.
Learn about: Speech Writing Format, Topics, Examples for class 11, 12

My Dream Essay- Start up my career in Aviation for class 7
Introduction
A person's dream is defined as "a sequence of ideas, images, and sensations that occur in their mind while they are sleeping." It can also refer to "a beloved goal, objective, or ideal." But here we are discussing dream as a goal or an aspiration.
My Dream in Life
Everybody dreams. Nobody may claim they have no dreams; this is a universal truth. Because having a dream is not something that is planned; rather, it develops on its own as a person matures. When I say "dream," I don't simply mean the stream of ideas we used to have while we were sleeping; rather, I mean a goal or motivation I have for doing something.
A dream is what we refer to whenever a series of thoughts in our brain occur both when we are awake and when we are awake, rather than just while we are asleep. Individuals have different dreams; some want to be wealthy, others want to work as IAS officers, and so on.
I have a dream in life, just like everyone else. My dream profession would be to soar beyond the skies, therefore I decided to pursue an aviation career. I want to succeed as a flight attendant because I also enjoy helping people and interacting with people from various cultures.
Conclusion
Everyone has dreams, but only those that can be truly treasured can be considered real. While having a desire is simple, pursuing it to its fulfillment is challenging. To fulfill their dreams, everyone needs to put in a lot of effort.
Learn: Welcome Speech Examples in English and Hindi for School Chief Guests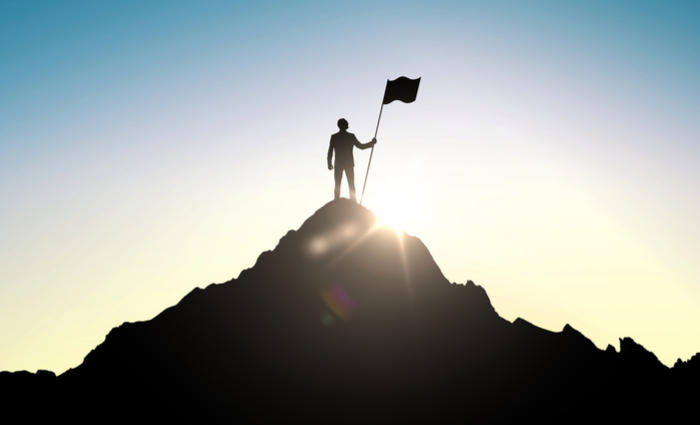 My Dream Essay 100 to 200 words [Short Essay]
It is true what is written in the quotation, "Miracles do happen when you invest energy on your dreams as you do to your anxieties." Everyone hopes to accomplish something significant. As students, our objectives are to achieve success in life, earn good grades, and form solid connections. Dreams are important because of this.
Like every young person, I have goals and aspirations for myself and my country. Our formerly culturally diverse nation today suffers from issues like casteism, poverty, crime, illiteracy, etc. The political system in India has numerous flaws, which has stunted the nation's progress. I think that everyone has a responsibility to contribute equally to the development of the nation. I have been tutoring a laborer's child for the past year and firmly believe that teaching is a means of influencing others.
I want to join an NGO after I finish my education to help the underprivileged and needy. I long to see social injustice and poverty completely eradicated in our nation. I am convinced that if we band together, we will undoubtedly change things and release our nation from the bonds of incompetence.
Essay on My Dream in 200-250 Words
Whenever I stepped out with my family for a journey, I used to get fascinated by the magnificent buildings and monuments. The moment I got to know that architect are the person who are responsible for the design for such beautiful architectures, I dreamt of becoming an architect since then. A careful balance between aesthetics and usefulness is required in architecture, which is a blend of creativity and practicality. It inspires me to develop a broad skill set that includes both creative flare and technical expertise because I can't wait to solve intricate spatial problems and bring abstract ideas to life in three dimensions.
Furthermore, society advancement and architecture are inextricably linked. Architects have the ability to affect urban development, mold communities, and help create a sustainable future. My belief in the transforming power of design is in line with the duty of designing environments that promote accessibility, inclusivity, and environmental conscience. My dream goal is to use deliberate and creative architectural solutions to answer the changing requirements and difficulties of our global community, thereby making a meaningful and positive impact on society.
In order to become an architect, I must dedicate myself to a demanding education, lifelong learning, and practical experience. I welcome new developments in the world of architecture and appreciate how important it is to develop a thorough understanding of architectural philosophy, history, and technology. My dream knowledge will enable me to apply theory knowledge to real-world settings and hone my abilities under the guidance of seasoned professionals.
Essay on My Dream in 300-350 Words
I had a strong connection to the teaching profession from the first time, as a wide-eyed student, I entered a classroom. A spark was lit inside of me that has never gone out by the buzz of excitement that permeated the air, the excitement of making new discoveries, and the significant influence teachers have on the lives of their students. Since then, becoming a good teacher has become the dream of my life.
My appreciation for professors only increased as I made my way through my own scholastic career. They were more than just teachers; they were role models, mentors, and sources of inspiration who encouraged me to be curious, made me reevaluate my beliefs, and gave me a passion for learning that I will always have. Their passion, commitment, and unshakable faith in the abilities of their students left a lasting impression on me.
I saw myself addressing a group of enthusiastic students in a classroom, piqueing their interest with engrossing lessons and igniting their desire to learn. In addition to being a place of education, my ideal classroom would be a community of intellectual inquiry where students felt free to debate ideas, pose questions, and uncover their own special abilities and viewpoints.
I felt a sense of purpose and fulfilment that was unmatched when I thought about becoming a teacher. I could see myself having a real impact on my students' lives by giving them the knowledge, abilities, and self-assurance that would help them in the future. I pictured them coming out of my classroom with a fresh perspective on the world and renewed confidence in their own capacity to have a positive influence.
Thinking back on my own life journey, choosing to become a teacher seemed like a logical next step, a logical extension of my goals and experiences. I wanted to be the source of information and inspiration that my teachers had been for me, and I wanted to have the same life-changing effect on other people.
My Start up Dream Essay in English 500 Words
Start-up India is a much-needed initiative that was started by Narendra Modi in 2015. We all know India is a land full of talented people. However, the youth does not have many opportunities to fulfill their dreams and ambitions. Thus, this campaign is a great kick-start for the youth to accomplish their goals. Our prime minister announced it on Independence Day. It got launched on 16th January, to give a helping hand to the youth.
Youth are recognised to be a very capable and spirited group. Their excitement and energy, nevertheless, frequently do not lead in the proper way. That's what our campaign aims to accomplish. This energy will be directed in the proper way by it. This will guarantee that the government provides the youths with the assistance they need.
Additionally, it is a laudable project that enables the younger generation to achieve greater heights. It will provide students with the tools they need to realise their aspirations of becoming industrialists or business owners. A start-up network is necessary for these things, which this campaign will supply. In essence, it means that banks will lend money to these young people in order to improve employment possibilities throughout the nation.
In other words, it tries to solve the young unemployment issue in India by getting them jobs. Many start-ups will benefit from this initiative and be able to finally focus their invention and creativity in the proper directions, leading to their success. The financial assistance is a huge relief to the young people.
To preserve inclusivity, the PM advised the banks to at least support one Dalit and one female entrepreneur. It is a fantastic step that will give those just entering the field a head start in their careers. Additionally, it will strengthen the nation's economy.
Must read: My Best Friend Essay In English 200 Words for Boys/Girls PDF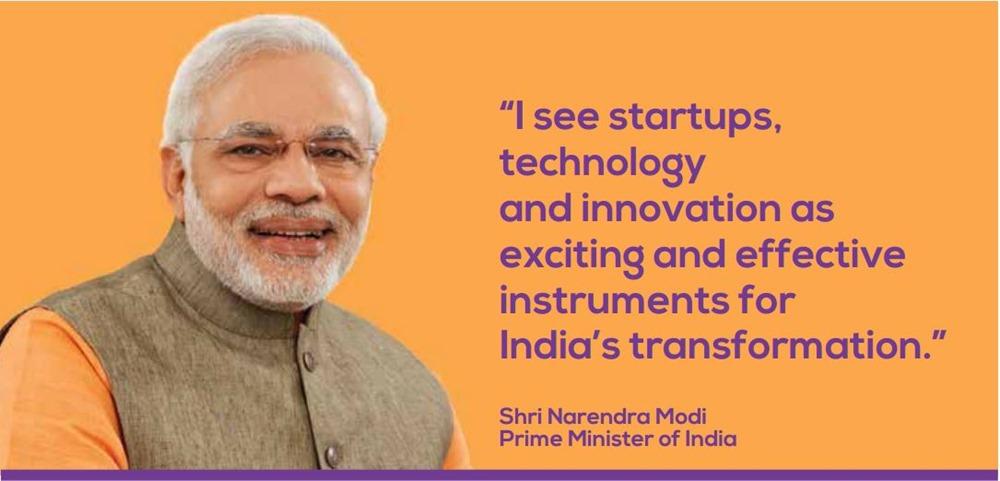 My Startup Dream Essay in 1500 words [Long Essay]
My Startup Dream Essay- Introduction
Create your life according to the greatest, loftiest vision you can, because you become what you believe. Yes, if you believe in them and put up the effort to realise them, your thoughts and dreams have the capacity to become your reality. Dream of having plenty of love, success, and money, and you will.
My Startup Dream Essay- Attract Your Dream Life
Do you realise that you can make your desires come true? You must have experienced it at some point in your life. Remember the time you were dying to get your hands on those delectable candies, but when you got home, you discovered that your father had already brought them without you even notifying him? Or perhaps the moment you saw that stunning garment, your heart began to race, and without your having mentioned it to your buddy, she gave you the very same dress for your birthday the following year. It was what? Those things came into your life on their own. You did, in fact, literally! That is the power of dreams and thoughts, and the Law of Attraction theory supports it.
According to this belief, anything we imagine and think about can come true. The cosmos aids us in making our dominating thoughts into our reality. When your heart sincerely desires something, the universe works with you to make it happen, as Paulo Coelho once remarked, "simply because it is a desire that emanated from the spirit of the world."
According to some, the law of attraction operates as precisely as the law of gravitation. Whatever desires and dreams we put into our subconscious mind are said to come true. People frequently contest the veracity of this thesis, arguing that everyone would be wealthy if only their dreams could make them millionaires and bring them all the joys in life.
The catch, though, is this! The distinction between the positive and the negative is not recognised by the subconscious mind. It approaches both the good and the bad in the same manner. Dreaming of wealth, influence, or love would have a similar effect on your reality. Similar to this, you will draw negativity into your life if you doubt your goals and desires, and are afraid to dream large and focus on it. And this is where the majority of people fail. Most people have lofty goals but mistrust their abilities. They aspire to great heights but believe they are just regular individuals who cannot do so; as a result, they believe they are ordinary, which becomes their reality.
My Startup Dream Essay- Conclusion
When was the last time someone urged you to put your dreams on hold in favour of your work? Now that you have this theory to support your response, the next time someone says such, inform them about the power of dreams. Having said that, you must work hard in addition to dreaming in order to achieve your goals at the same time. Continue to dream, have confidence in yourself, and work as hard as you can to make your dreams come true.
Must know: Simple Resignation Letter Format in Word- Sample in English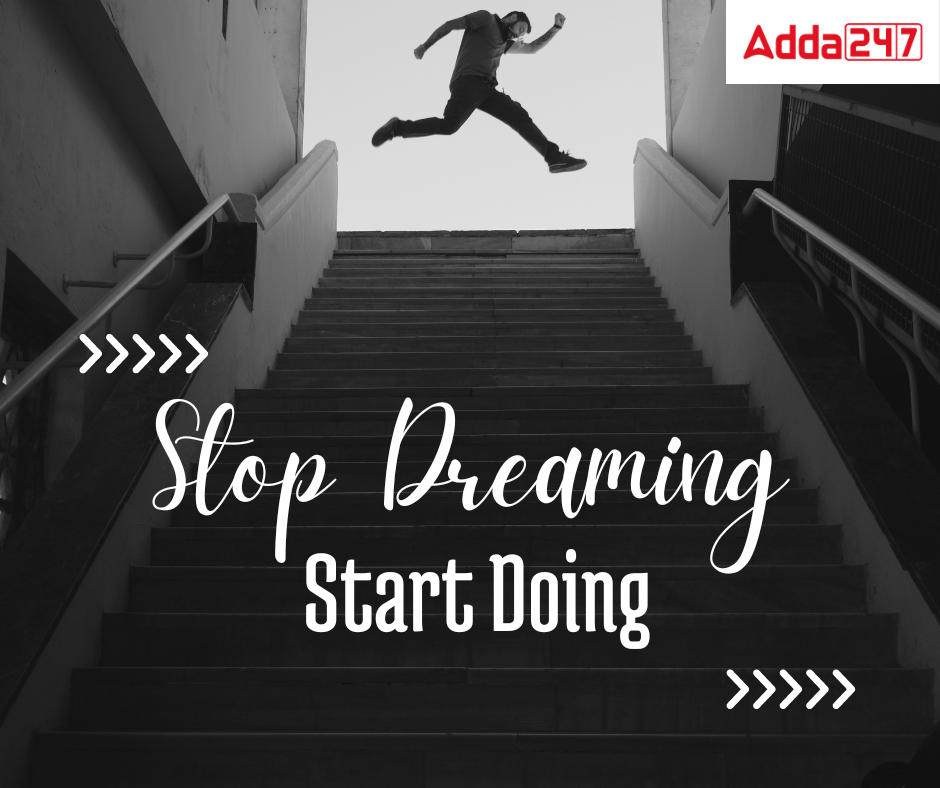 My Dream Essay for class 10
My Dream Essay for Class 10 Student is given below.
My Dream Essay- Introduction
Dreams differ from person to another. If a parent has two kids, there's a chance that each of them will dream of something different. For instance, one child might dream of migrating to various locations, while another would dream of constructing a tall structure as his home. Only when someone has a plan to make a dream come true are dreams important; otherwise, they are pointless. It takes a lot of commitment and effort to realise a dream.
My Dream Destination
Every person wants to take a vacation to relax or to rejuvenate themselves before a new beginning. Every single person once had an ideal vacation spot. A dream location is a location one would like to visit at least once in their lifetime.
Just like everyone else, I too have a dream location. Mussoorie is my ideal vacation spot. My sincere hope is to get there at least once in my lifetime. I've read a lot of books on this location and its hills. There are numerous exciting tourist destinations, including Kempty Fall and the breathtaking Gun Hill. I adore going to mountainous places, and I've always wanted to go to Mussoorie.
My Dream House
Everybody once dreamed of having a house built just how they wanted it. Some people dream of having a palace, while others desire to create a high-rise building or a home. Aside from these, a tiny number of people also dream of owning a small home that contains all the necessities.
I have a well-thought-out strategy for my dream house, just as every person has a plan for the home of his or her dreams. I'd like a tiny, charming house with all the amenities to call home rather than a palace or a bungalow.
My Dream College
Every single student hopes to be accepted into a reputable institution or university. Almost every student's desire is to enrol in a school with some sort of acknowledged niche or significance. Admission to a regular university does not accurately reflect our personalities the way admission to a reputable university does. One needs to receive an education from reputable universities in order to have a better future.
Like other regular people, I aspire to attend a reputable university to further my education. To attend BHU for school is my desire. It is a renowned institution of higher learning throughout India. Additionally, it has earned a spot among India's top three universities. A BHU student is seen as having a positive personality and being intelligent. Many academics with degrees from BHU have produced excellent work in both their chosen fields and other fields. My goal is to attend BHU at least once because the university's degrees are highly valued.
Conclusion
The pursuit of dreams necessitates sleepless nights. Whatever desire you have, no matter what field it relates to, will require all of your tenacity, integrity, and effort. Therefore, get up and start pursuing your dreams because, once you do, your entire life will be cut short.
Related Topics: