Month End Dream Deal
Adda247 brings the month-end sale on all the test packs of engineering. This is your biggest chance to get the best offer on the most demanding test packs in engineering. These Test Packs are the one-stop solution for all the major engineering examinations. More than 75 Tests are covered in these packs targeting the major government examinations in engineering.
Now keep yourself updated with Latest Engineering Government  Jobs 24×7 Download ADDA247 App Now! CLICK HERE
Flat 20% OFF With Double Validity Use Code- EXAM20
The best discount on the most demanding test packs for engineering government exams is here in the month-end dream deal! Check the Courses from the links given below and buy right now!
Use Code EXAM20 to get flat 20% off + Double Validity on all the engineering test packs!
Dream Deal is limited to today only!!
Mechanical Engineering Exam Prime Test Pack (Validity 12 + 12 Months)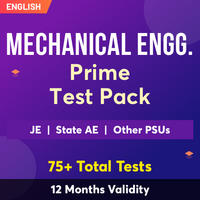 Click Here to Buy Now! Use Code- EXAM20
Course Highlights:
100+ Total Tests with Detailed Solutions
Full Length Mocks (Based on Latest Pattern)
Useful for PSU's (NPCIL,SSE JE, NHDC, AFCAT etc.) & State AE/JE Exam
English Medium
Electrical Engineering Exam Prime Test Pack (Validity 12 + 12 Months)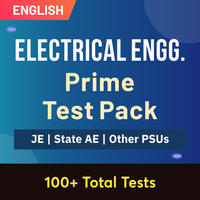 Click Here to Buy Now! Use Code- EXAM20
Course Highlights:
100+ Total Tests with Detailed Solutions
Full Length Mocks (Based on Latest Pattern)
Useful for PSU's (NPCIL,SSE JE, NHDC, AFCAT etc.) & State AE/JE Exam
English Medium
CS & IT Engineering Exam Prime Test Pack (Validity 12 + 12 Months)
Click Here to Buy Now! Use Code- EXAM20
Course Highlights:
65+ Total Tests with Detailed Solutions
Full Length Mocks (Based on Latest Pattern)
Useful for PSU's & State AE/JE Exam
English Medium
Civil Engineering Exam Prime Test Pack (Validity 12 + 12 Months)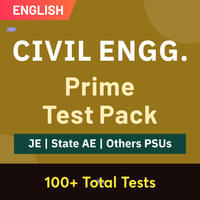 Click Here to Buy Now! Use Code- EXAM20
Course Highlights:
100+ Total Tests with Detailed Solutions
Full Length Mocks (Based on Latest Pattern)
Useful for PSU's (NPCIL,SSE JE, NHDC, AFCAT etc.) & State AE/JE Exam
English Medium
Electronics Engineering Exam Prime Test Pack (Validity 12 + 12 Months)
Click Here to Buy Now! Use Code- EXAM20
Course Highlights:
40+ Total Tests with Detailed Solutions
Full Length Mocks (Based on Latest Pattern)
Useful for PSU's (NPCIL,SSE JE, NHDC, AFCAT etc.) & State AE/JE Exam
English Medium
Now keep yourself updated with Latest Engineering Government  Jobs 24×7 Download ADDA247 App Now! CLICK HERE