NEET PG Topper List 2023
The NEET PG topper list 2023 includes the rank, candidates' names, exam enrollment numbers, and scores of some of the best scorers. With 725 points, Aarushi Narwani earned the top spot in the NEET PG 2023 test. NBE had previously released the NEET PG 2023 results earlier than expected. On the official website, candidates can view the results and obtain the NEET PG result 2023 PDF. Through the application ID and password created during enrollment, they can also check-in and obtain the scores. The data for NEET PG, including the cutoff percentage and comparable score, the number of enrolled, appeared, and successfully approved applicants, etc., have been made public by the authorities following the announcement of the exam's results. Below in this article is the NEET PG 2023 winner list.
Who is the NEET PG Topper 2023?
Dr. Aarushi Narwani took first place in the NEET PG 2023 exam by earning AIR 1 with a score of 725 out of 800. Dr. Aarushi is an MMC & SAFDARJUNG Hospital student in New Delhi. The second NEET PG 2023 topper earned 721, which is 4 points less than the topper, in the comparison of NEET PG 2023 topper results and the NEET PG 3rd topper Dr. Rupesh Thalia scored 721 marks same as Dr. Prem Tilak.
Also Check – NEET PG Cut off 2023, Branch wise Marks for OBC, SC, ST, General
NEET PG 2023 Result PDF Name wise Direct Link
NEET PG Topper List 2023 With Marks
Here we have presented the NEET PG Topper List 2023 with ranks, roll numbers, and scores in tabular form.
NEET PG Topper List 2023 with score & Roll No
Rank
Toppers Name
Roll Number
Score
1
Dr. Aarushi Narwani
23661041067
725
2
Dr. Prem Tilak
23661046349
721
3
Dr. Rupesh Thalia
23661055409
721
4
Dr. Aakash Sethi
23661052599
718
5
Dr. Ameya
23661110916
717
6
Dr. Keshav Garg
23661193110
716
7
Dr. Jui
23661098045
716
8
–
23661110342
715
9
Dr. Rahul
23661045746
711
10
Dr. Sagar
23661178306
711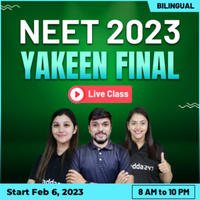 NEET PG Topper List 2023: NEET PG 2023 Cutoff
NEET PG 2023 Cutoff
Category
NEET PG cutoff 2023 Branchwise / NEET PG qualifying percentile
Unreserved candidates
50th percentile
291
UR / PWD candidates
45th percentile
274
SC/ST/OBC
40th percentile
257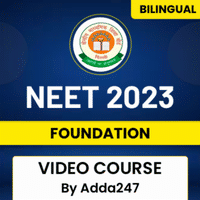 NEET PG Topper List 2023: NEET PG Merit List
NEET PG Merit List 2023 will be made public following the publication of the NEET PG result 2023. Using the NEET PG cutoff scores 2023, the NEET PG merit list 2023 is released online. Candidates on the NEET PG Merit list 2023 are qualified to take part in various NEET PG 2023 counseling sessions. Online seat allocation counseling will be conducted soon for the NEET PG exam 2023. Registration, option declaration, spot allocation, and reporting are all included in the NEET PG 2023 counseling session. For the purpose of assigning seats, there will be a total of 4 counseling sessions. The 50% All India Quota places will be counseled by the Medical Counselling Committee (MCC). The counseling will probably start on July 15. To take part in the NEET PG 2023 counseling, candidates must register on the official website, mcc.nic.in.
NEET Syllabus 2023: Download Physics, Chemistry, Biology PDF
NEET PG Topper List 2023:NEET PG 2022 Toppers
The NEET PG Topper List 2022 and the results of its participants' scores are mentioned below in the table. –
NEET PG Topper List 2022
Rank
Name of 2022 toppers
Score
1
Dr. Shagun Batra
705
2
Dr. Joseph
699
3
Dr. Harshita
696
4
Dr. Swaroop Hegde
695
5
Dr. Nehar
693
6
Dr. Tanisqhq
691
7
Dr. Nisarg
690
8
Dr. Armaan
690
9
Dr. Sushant
686
10
Dr. Nibraz
685
NEET PG Result 2023 Download Link
NEET PG Topper List 2023:NEET PG 2021 Toppers
NEET PG Topper List 2021
Rank
Toppers' Name
Score
1
Dr. Shiv Kumar Sharma
1013
2
Dr. Raghavendra B Pandit
1002
3
Dr. Kartik Aggarwal
1000
4
Dr. Shobhit Garg
988
5
Dr. Aman Aggarwal
983
6
Dr. Parth Durgia
980
7
Dr. Mankirat Dhillon
977
8
Dr. Sana Mohsin
976
9
Dr. Shivam Arora
–
10
Dr. Harshil Shah
970
NEET UG 2023 Apply Online Direct Link @neet.nta.nic.in
NEET 2023 Exam Notification, UG Application Form, Registration
NEET PG Topper List 2023: NEET PG 2023 Counselling
The applicants who got through the NEET PG 2023 entrance examination and achieved the NEET PG cutoff 2023 will now take part in the different stages of NEET PG 2023 counseling conducted for seats in state medical, dentistry, and other institutions, Central, and Deemed Universities, as well as seats under the All India Quota. Medical graduate students must meet the eligibility criteria and domicile requirements in accordance with their choice of institution and course in order to participate in NEET PG 2023 counseling. Stay active as this article page will soon be updated with the NEET PG 2023 counseling information and other crucial NEET PG exam details for candidates.