GATE 2022 Exam Analysis Civil Engineering
The Gate 2022 Exam for Engineering Science for the second shift got conducted on 12th February 2022 from 02.30 AM to 05.30 PM. The GATE 2022 Exam was about to be postponed as the students who were appearing for the exam protested and the protest was then handled by the supreme court of India. Supreme court heard the plea of the candidates which was to postpone theGATE Exam 2022 due to COVID-19 and its variant OMICRON. The candidates had no other option but to listen to the final decision of the supreme court. The final decision of the supreme court was that the GATE Exam 2022 would be conducted in the month of February 2022 for various engineering disciplines. The candidates have appeared in the GATE Exam 2022 risking themselves for their career opportunities. In this article, we have provided the detailed GATE 2022 Exam Analysis Engineering Science. The candidates shall read the full article to know the difficulty level and the first impression of the first shift GATE 2022 Exam Engineering Science. Stay tuned for LIVE Gate 2022 Exam Analysis.
Now keep yourself updated with Latest Engineering Government  Jobs 24×7 Download ADDA247 App Now! CLICK HERE
GATE 2022 Exam Live Updates
According to the students who appeared for the examination, all the safety measures were carried out at the examination center, candidates were thermally screened for their temperature levels. As mentioned in the GATE 2022 Exam Guidelines, all the aspirants were made to follow the covid-19 protocol at the exam center. The Shift II of the exam have seen more candidates compared to shift I and the conducting body kept all the measures to keep the aspirants safe from the virus.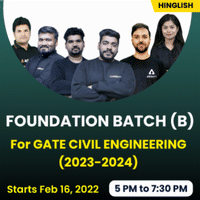 GATE 2022 Exam Analysis Engineering Science Paper 2
GATE 2022 Exam Analysis is based on the students' reactions who appeared for the exam, Adda247's team did a ground report on the different centers allotted for candidates appearing in the Engineering Science Branch. According to the students, the difficulty level for the paper was moderate to difficult. Students found the paper to be difficult compared to the last year's paper
Overall on the basis of the opinions of different students the paper can be considered to be moderate to difficult in difficulty level. According to some students, we can see a dip in the cutoff this year with respect to the last year.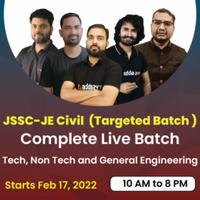 GATE 2022 Exam Analysis Engineering Science Topic-Wise Analysis
The Detailed Topic-wise analysis of the GATE 2022 Exam for Engineering Science is given below. Please note that this analysis is memory-based according to the appearing students, official analysis will be soon released on the Adda247 Website and Application as soon as there's an official announcement.
We'll bring all the updates for the GATE 2022 Exam Analysis, keep yourself updated with us…