CG PPT Syllabus 2023
Chhattisgarh Professional Examination Board will soon conduct the CG PPT Exam 2023 to offer the aspirants a great opportunity to get admission in Government and Private Polytechnic Colleges under Chhattisgarh State Government. The CG PPT Syllabus 2023 should be known properly to the students who are willing to appear in the Chhattisgarh Pre-Polytechnic Test.
This article consists of all the details related to the CG PPT Syllabus 2023 like the official syllabus pdf, exam pattern, etc. The aspirants should read the full article carefully for deep insight into CG PPT Syllabus 2023 & bookmark this site for further Engineering Updates.
Check: FCI Recruitment 2023
CG PPT Syllabus 2023 Overview
The aspirants who are preparing for the CG Pre-Polytechnic Test should know the following key information pertaining to the CG PPT Syllabus 2023:
CG PPT Syllabus 2023 Overview
Exam Conducting Authority
Chhattisgarh Professional Examination Board
Exam Name
Chhattisgarh Pre-Polytechnic Test(CG PPT)
Category
Engineering Jobs
Level
State Level Exam
Exam Type
Entrance Exam
Online Registration Starts
To Be Notified
Last Date of Registration
To Be Notified
CG PPT Syllabus 2023
Available Now
CG PPT Official Website
https://vyapam.cgstate.gov.in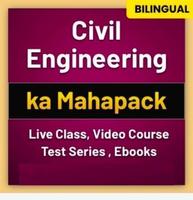 CG PPT Syllabus 2023 Detailed
The Chhattisgarh Pre-Polytechnic Test is taken every year by aspirants for admission to Polytechnic Colleges. The candidates who have completed their 12th standard and are interested to pursue Diploma this year from the reputed college should be a step ahead of others by boosting their preparation as per the official CG PPT Syllabus 2023. For the ease of candidates, the detailed Chhattisgarh Pre-Polytechnic Test Syllabus is given in the table below:
Section
Syllabus
Science

General Properties of Matter And Sound: Measurement, Motion & Force, Work and Energy, Wave and Sound.
Light, Electricity and Magnetism: Electricity and its effects, Magnetism, Light, Magnetic effect of current.
Matter – Structure & Behavior: Matter – Nature and Behavior, Structure of Atom.
Classification of elements, chemical bonding, reaction & some important compound: Chemical Bonding, Chemical Reactions, Rate of the chemical reaction, and chemical equilibrium, Some important chemical compounds.
Natural resources: Hydrocarbon, Metals, Coal and petroleum, Nonmetals, Source of Energy.
Our Environment: Biosphere, Pollution.

Maths

Algebra: Rational Numbers & Expressions, Surds, Indices, Ratio and Proportion, Polynomials, Quadratic Equations, Arithmetic Series, Linear Equation
Trigonometry
Geometry: Fundamental concepts of Geometry, Different theorems and/or axioms, and their converse.
Co-ordinate Geometry
Mensuration
Statistics
Computer
Check: RRB JE 2023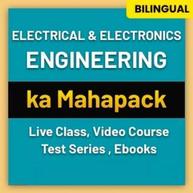 CG PPT Exam Pattern 2023
The candidates who are willing to take the CG PPT Exam 2023 to be hosted by Chhattisgarh Professional Examination Board should be familiar with the blueprint of the exact exam i.e. CG PPT Exam Pattern 2023. For the proper understanding of aspirants in this section we have given the CG PPT Exam Pattern 2023 in tabular form:
Section
Total Question
Total Marks
Time Duration
Science
100
100
3 Hours
Maths
50
50
Total
150 Questions
150 Marks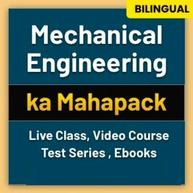 CG PPT Syllabus 2023 PDF Download Link
The exam for Chhattisgarh Pre-Polytechnic Test will be held soon for offering the opportunity to the aspirants to get admission to the polytechnic colleges in Chhattisgarh. The CG PPT Syllabus 2023 PDF can be downloaded through the link given below for a proper understanding of the exam:
Click here for CG PPT Syllabus 2023 PDF Download 
Check: MPPGCL Recruitment 2023
Keep yourself updated with Latest Engineering Government  Jobs 24×7 Download ADDA247 App Now! CLICK HERE