Grand Book Fair
Adda247 brings the GRAND BOOK FAIR, Flat 20% Off on All Books by Adda247. This is your biggest chance to get the best offer on the most demanding books in engineering. These books are the one-stop solution for all the major engineering examinations. In these books, we've covered the major government examinations in engineering through the most relevant Practice Questions and Mock Tests.
Now keep yourself updated with Latest Engineering Government  Jobs 24×7 Download ADDA247 App Now! CLICK HERE
Flat 20% Off On All Books, Use Code- FAIR20
The best discount on the most demanding books for engineering government exams is here at the Grand Book Fair! Check the Books from the links given below and buy right now!
Use Code FAIR20 to get flat 20% off on all the engineering books!
SALE Starts at 8 pm on 11th April 2022
Electrical Professional Knowledge Book (English Medium)
2000+ Questions with 100% Solutions
5 Full-Length Mocks (Based on Latest Pattern)
Useful for SSC JE, RRB JE, NHPC, UPPCL JE, PSTCL JE, UPSSSC JE and other states JE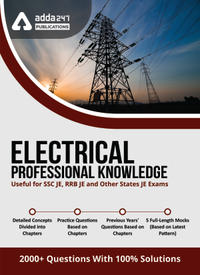 Click Here to Buy Now, Use Code -FAIR20
Civil Professional Knowledge Book (English Medium)
1400+ Questions with 100% Solutions
5 Full-Length Mocks (Based on Latest Pattern)
Useful for SSC JE, RRB JE, and other states JE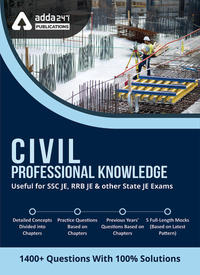 Click Here to Buy Now, Use Code- FAIR20
Now keep yourself updated with Latest Engineering Government  Jobs 24×7 Download ADDA247 App Now! CLICK HERE