General awareness Practice Questions and Answers in Telugu : Practice General awareness Quiz Questions and Answers in Telugu, If you have prepared well for this section, then you can score good marks in the examination. Current Affairs Questions,  Static Awareness forms a part and parcel of General Awareness/ General Knowledge. Most of the questions asked in the general awareness sections are based on current affairs.
General awareness Questions and Answers in Telugu : ఆంధ్రప్రదేశ్ మరియు తెలంగాణ లో అత్యంత ముఖ్యమైన మరియు ప్రతిష్టాత్మకమైన పరీక్షలు గ్రూప్-1,2,3 అలాగే SSC, రైల్వే లలోనికి చాలా మంది ఆశావహులు ఈ ప్రతిష్టాత్మక ఉద్యోగాల్లో కి ప్రవేశించడానికి ఆసక్తి చూపుతారు.దీనికి పోటీ ఎక్కువగా ఉండడం కారణంగా, అధిక వెయిటేజీ సంబంధిత సబ్జెక్టులను ఎంచుకుని స్మార్ట్ అధ్యయనంతో ఉద్యోగం పొందవచ్చు. ఈ పరీక్షలలో ముఖ్యమైన అంశాలు అయిన పౌర శాస్త్రం , చరిత్ర , భూగోళశాస్త్రం, ఆర్ధిక శాస్త్రం, సైన్సు మరియు విజ్ఞానం, సమకాలీన అంశాలు చాల ముఖ్యమైన పాత్ర పోషిస్తాయి. కాబట్టి Adda247, ఈ అంశాలకి సంబంధించిన కొన్ని ముఖ్యమైన ప్రశ్నలను మీకు Daily Quiz రూపంలో అందిస్తుంది. ఈ పరీక్షలపై ఆసక్తి ఉన్న అభ్యర్థులు  దిగువ ఉన్న ప్రశ్నలను పరిశీలించండి.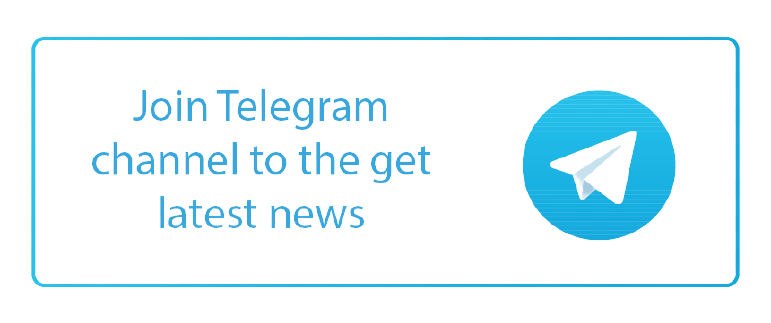 Adda247 Telugu Sure Shot Selection Group
General awareness MCQ Questions and Answers
ప్రశ్నలు 
Q1. ఫ్రాన్సిస్కో డి అల్మేడా ఎవరు?
(a) భారతదేశంలో డచ్ వైస్రాయ్
(b) భారతదేశంలో పోర్చుగీస్ వైస్రాయ్
(c) భారతదేశంలో ఫ్రెంచ్ వైస్రాయ్
(d) భారతదేశంలో ఆంగ్ల వైస్రాయ్
Q2. పాండిచ్చేరి ఒప్పందం __________లో సంతకం చేయబడింది.
(a) 1754
(b) 1756
(c) 1757
(d) 1758
Q3. ఫ్రెంచ్ వారు తమ రాకను దేని ద్వారా చేశారు?
(a) మాహే
(b) పాండిచ్చేరి
(c) కరైకల్
(d) యానం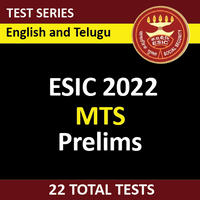 Q4. ఫ్రెంచ్ ఈస్ట్ ఇండియా కంపెనీ ______లో స్థాపించబడింది.
(a) 1669
(b) 1664
(c) 1665
(d) 1666
Q5.బ్రిటీష్ వారు భారతదేశంలో తమ మొదటి ఓడరేవును ఏ ప్రదేశంలో నిర్మించారు?
(a) కలకత్తా
(b) బొంబాయి
(c) చెన్నై
(d) సూరత్
also read: 100 అతి ముఖ్యమైన కరెంట్ అఫైర్స్ ప్రశ్నలు మరియు సమాధానాలు తెలుగులో
Q6. కింది వారిలో ఎవరు బంగాళాఖాతంలో సముద్రపు దొంగతనానికి హగ్లీని స్థావరంగా ఉపయోగించారు?
(a) పోర్చుగీస్
(b) ఫ్రెంచ్
(c) డానిష్
(d) బ్రిటిష్
Q7. ఈస్ట్ ఇండియా కంపెనీ రచయితలు ఇంగ్లాండ్‌లోని ________ కళాశాలలో శిక్షణ పొందారు.
(a) లండన్
(b) మాంచెస్టర్
(c) లివర్‌పూల్
(d) హేలీబరీ
Q8. భారతదేశంలోని ప్రారంభ మూడు ఇంగ్లీష్ సెటిల్‌మెంట్లలో కింది వాటిలో ఏది చేర్చబడలేదు?
(a) మద్రాసు
(b) పంజాబ్
(c) బొంబాయి
(d) కలకత్తా
Q9. కింది వాటిలో ఏ యూరోపియన్ ట్రేడింగ్ కంపెనీ భారతదేశంలో "బ్లూ వాటర్ పాలసీ"ని ఆమోదించింది?
(a) డచ్ కంపెనీ
(b) ఫ్రెంచ్ కంపెనీ
(c) పోర్చుగీస్ కంపెనీ
(d) బ్రిటిష్ ఈస్ట్ ఇండియా కంపెనీ
Q10. ఏ సంవత్సరంలో పోర్చుగీసువారు బీజాపూర్ నుండి గోవాను స్వాధీనం చేసుకున్నారు?
(a)1498
(b)1510
(c)1516
(d)1569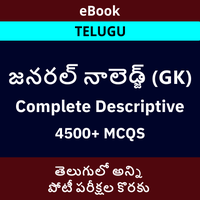 General awareness MCQ Questions and Answers
సమాధానాలు: 
S1.Ans.(b)
Sol. Francisco De Almeida  is the first Viceroy of Portuguese  in India.He is appointed as viceroy in 1505 till 1509.
S2.Ans.(a)
Sol. The Treaty of Pondicherry was signed in 1754 bringing an end to the Second Carnatic War. It was agreed and signed in the French settlement of Puducherry in French India.
S3.Ans.(b)
Sol.  French colony comprising geographically separate enclaves on the Indian subcontinent. The possessions were originally acquired by the French East India Company beginning in the second half of 17th centuary.French made their advent through Pondicherry.
S4.Ans.(b)
Sol. The French East India Company  was a commercial enterprise, founded in 1664 to compete with the English  and Dutch East India companies in the East Indies.
S5.Ans.(c)
Sol. Fort St George  is the name of the first English fortress in India, founded in 1644 at the coastal city of Madras, the modern city of Chennai.
S6.Ans.(a)
Sol.Hugly is situated in west Bengal and it is base for piracy in the Bay of Bengal by the Portuguese. 
also check: AP-Static-GK-Folk Dances of Andhra Pradesh For APPSC Group 4 And APPSC Endowment Officer( ఆంధ్రప్రదేశ్ జానపద నృత్యాలు)
S7. Ans.(d)
Sol. Haileybury is an independent school near Hertford in England.
S8.Ans.(b)
Sol.The early English settlement in india consists of area of calcutta,Madras and Bombay presidency.
S9.Ans.(c)
Sol. The "Blue Water" policy is attributed to Don Francisco de Almeida, the first Viceroy of the Portuguese possessions in India. 
S10.Ans.(b)
Sol. The Portuguese conquest of Goa occurred when the governor of Portuguese India Afonso de Albuquerque captured the city in 1510.
మునుపటి క్విజ్:
General awareness Practice Questions and Answers in Telugu,11 January 2022 
General awareness Practice Questions and Answers in Telugu,12 January 2022 
*************************************************************