UPSSSC ANM Syllabus 2021
UPSSSC ANM Syllabus 2021: Uttar Pradesh Subordinate Service Selection Commission (UPSSSC) has released Staff Nurse syllabus for candidates on official website. The exam date is expected in November 2021. Candidates who have applied for UPSSSC ANM 2021 can check this article to prepare for the exam accordingly.
UPSSSC ANM Syllabus 2021 – Overview
The candidates who are interested in the job post must check the overview table provided below for reference.
Organization
Uttar Pradesh Subordinate Service Selection Commission
Name of the Post
Auxiliary Nursing Midwifery or ANM
Vacancy
9212
Exam Date
November 2021 (Expected)
Selection Process:
Exam

Interview

Location
Uttar Pradesh
Category
Govt Jobs
Official website
upsssc.gov.in
UPSSSC ANM Syllabus 2021 – Expected Exam Patter
There will be 100 questions in the exam for candidates. The questions will be related with the Nursing Course.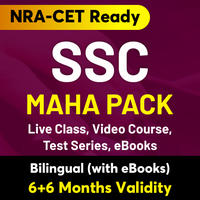 UPSSSC ANM Syllabus 2021 – Syllabus
Community Health Nursing
Concept of Health, Community Health practices, Health problems and policies, Health Organization, Role of Health team, Structure of Community, Rural community, Dynamics of Community, Community need assessment, Community methods & Media, Counseling, Community based Rehabilitation.
Health Promotion
A. Nutrition: Essential nutrients, Nutritional problems, Nutritional assessment, promotion of Nutrition. B. Human body and Hygiene: The Human Body, Hygiene of the Body, Optimal functioning of the Body. C. Environmental Sanitation – Environmental Sanitation, Safe water, Disposal of Excreta and Waste, Community participation. D. Mental Health – Mental Health, Maladjustment, Mental illness, Old age care.
Primary Health Care
A. Infection and Immunization – Concept of Disease, Infection, Immunity and Body defense mechanisms, immunization, Collection of Specimen (Principles & Methods), Disinfection and Sterilization, waste Disposal. B. Communicable Diseases – Introduction to Communicable diseases, Communicable diseases, Care in Communicable diseases, Epidemic Management. C. Community Health Problems – Care of the Sick In the Community, Fever (Vital signs), Respiratory problems (Types & Classification), Aches and Pains (Nursing Management), Digestive problems, Urinary Problems, Cardiovascular problems (Signs & Symptoms), Diseases of the nervous system (Neurological problems, Metabolic diseases, Diseases of Musculo-skeletal system, care of Handicap. D. Primary Medical Care – Types of Drugs, Administration of Drugs, Drugs used in minor ailments, Common Emergency Drugs E. First Aid and Referral – Need for First Aid, Minor Injuries and Ailments, Fractures, Life threatening conditions.
Child Health Nursing
Growth & Development, Nutrition of Infants and Children, Children's Rights, Care of the sick child, Care of School children, School Health, Care of Adolescents, Care of Adolescent girls.
Midwifery
Human Reproductive System, Female Pelvis and Foetal skull, Foetus and Placenta, Normal Pregnancy, Antenatal Care, Normal Labour, Care during Normal labour, Normal puerperium, Care of New-born, High risk New-Born, Safe Mother-hood, High risk Pregnancies, Abnormalities of pregnancy, Abortion, Abnormal childbirth, Abnormal puerperium, Surgical Intervention, Medications used In midwifery, Life cycle approach, Status of women and empowerment, women Heath Problems, RTIs and STIs, HIV/AIDS, Infertility, Population Education, Family welfare.
Health Centre Management
The Sub-centre, Maintenance of Stock, Co-ordination, Implementation of National health programs, Update knowledge.