Salary forms an important part of the job profile for any candidate. The aspirants of government jobs definitely prioritize this criterion and proceed. Here we are discussing UPSC EPFO Salary, which covers the information for UPSC Enforcement Officer Salary. Along with this, the in-hand salary, the structure, perks, job profile-role & responsibilities and promotion has been provided. Let us discuss this, one by one.
UPSC EPFO Salary 2021
UPSC EPFO is a post which releases a huge number of vacancy every year, offering a great salary that too in a central government organization. Hence, we would be discussing the salary details of the UPSC Enforcement Officer to answer all the queries of the aspirants/ applicants.
UPSC EPFO Salary Pay Scale
The Payscale of EPFO Officer is at Level 8 in the Pay Matrix as per 7th CPC. This will imply that the salary range will be Rs 43,600 to 55,200. The Payscale thus becomes Rs 9300-34800.
Under the Pay Band 2, Entry Level Pay- Rs 47600
Grade Pay- Rs 4800
Rs 53312 is the amount of the total emoluments, that excludes TA, HRA, and other allowances
This is a reasonable amount to be paid to the selected candidates. And as per the recent norms and 7th Pay, the given amount has been decided. The increments will be as per the rules applicable to the grade pay.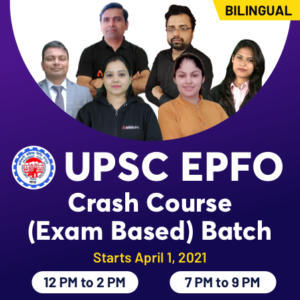 UPSC EPFO Allowances
Medical Facility
Loan Facility
Provident Fund
Gratuity
Conveyance Maintenance
Insurance
Mobile facility
Read about UPSC EPFO Recruitment
UPSC EPFO Promotion & Increment
| Post | Pay Band & Level |
| --- | --- |
| Enforcement Officer/Accounts Officer | PB-2; 9300-34800 plus GP 4800 [Level 8] |
| Assistant PF Commissioner | PB-3; 15,600- 39,100 plus GP 5400/ [Level 10] |
| Regional PF Commissioner-II | PB-3; 15,600- 39,100 plus GP 6600 [Level 11] |
| Regional PF Commissioner-I | PB-3; 15,600- 39,100 plus GP 7600 [Level 12] |
| Additional Central PF Commissioner- II | PB-4; 37,400- 67,000 plus GP 8700 [Level 13] |
UPSC EPFO Enforcement Officer Posting
The Enforcement Officers will be initially appointed for a 2 year probation period. They are liable to be posted anywhere all over India based on the requirements.
UPSC EPFO Job Profile
Enforcement, Recovery, Accounts, Administration Cash, Legal, Pension, and Computer will remain the main areas to look after for a UPSC EPFO Officer
They will also be required to take care of inquiry settlement of claims, general administration maintenance of Cash Book/Reconciliation of Bank Statement, MIS returns
Addressing the grievances of employees and report cases to Regional Provident Fund Commissioner for further action
Other basic roles include attending prosecution cases, conducting surveys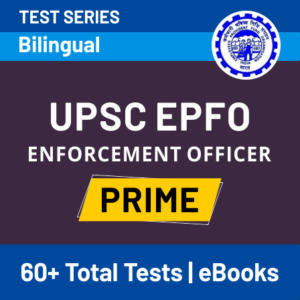 FAQs on UPSC EPFO Salary
What is UPSC EPFO Enforcement Officer Salary?
UPSC EPFO Enforcement Officer Salary is of Level 8 in the pay matrix of 7th Pay. Thus, the salary received is Rs 43600-55200.
What is the Job Profile of UPSC EPFO?
The UPSC EPFO Job profile includes taking care of Accounts, administration, legal, pension, claim, MIS along with grievances of employees.
What is the Salary Structure of the UPSC EPFO Officer?
With a grade pay of Rs 5800, the total emoluments become Rs 53312. TA, HRA, and allowances are extra on the UPSC EPFO salary structure.