SSC CGL DV Admit Card 2018: SSC has released the DV admit card of the 2018 exam @ssc.nic.in. The commission has decided that all those candidates who had cleared the tier 3 exam are will appear for document verification (DV). Download the admit card of the SSC CGL 2018 DV and skill test from the link given below.
SSC CGL DV Admit Card 2018
Staff Selection Commission (SSC) has released the Combined Graduate Level (CGL) Examination 2018 admit card from the link given below. Candidates must have started preparing for the SSC CGL DV exam, after the result of Tier 3. Candidates can check their Exam schedule and all the important details of the exam from the links given below. Candidates can download their Admit Card 4 days before the Exam.
SSC CGL DV Admit Card 2018
The important dates of SSC CGL 2018 have been revised by SSC in the new notice:
SSC CGL 2018 DV
Events
Dates
SSC CGL 2018 DV
January-February 2021
SSC CGL DV Admit Card 2018
January- February 2021
SSC CGL Result 2018
March 3, 2021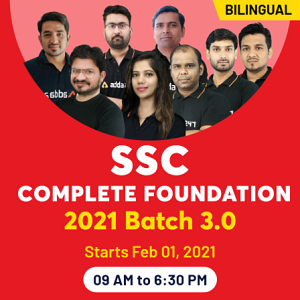 SSC CGL DV Admit Card 2018
The Admit Card links for SSC CGL DV 2018 exam are mentioned below. All candidates can download their admit card by clicking on the links mentioned below as verified by the official website:
| Zones | Zonal Websites | Admit Card |
| --- | --- | --- |
| SSC North Eastern Region | www.sscner.org.in | Admit Card |
| SSC Madhya Pradesh Region | www.sscmpr.org | Admit Card |
| SSC Kerala Karnataka Region | www.sticker.kar.nic.in | Admit Card |
| SSC Eastern Region | www.sscer.org | Admit Card |
| SSC North Region | www.sscnr.net.in | Admit Card |
| SSC Central Region | www.ssc-cr.org | Admit Card |
| SSC Southern Region | www.sscsr.gov.in | Admit Card |
| SSC North Western Region | www.sscnwr.org | Admit Card |
| SSC Western Region | www.sscwr.net | Admit Card |
Steps to Download SSC CGL DV Admit Card 2018
Click on the link provided below to download the SSC CGL document verification Admit card 2018. The link is now available to download.
A new page will appear on the screen of your device.
Here you will have to enter your "Registration ID /Roll No. / Name and Father Name" and "Date of Birth".
Now click on the "Login" button.
You will be able to see SSC CGL Admit Card on the screen.
Now download it and take its print out for further reference.
Detail Mention in Admit Card
Once the Admit Card has been downloaded, Candidates need to check all details in the admit card:
Name of the candidate
Roll Number
Date Of Birth
Category of the applicant
Gender of the applicant
Photograph of the candidate
Exam Date and time
Exam Centre Name
Exam Centre Address
Reporting Time at the Centre
Duration of the exam
Guidelines for the exam
Space for the candidate's signature and thumb impression
Space for signature of the invigilator, etc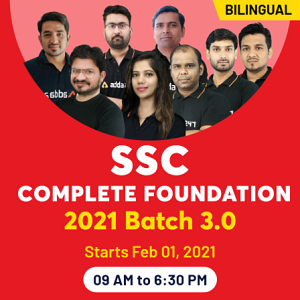 Document Required Along With Admit Card
Admit Card is mandatory for the candidates to carry it to the exam venue to show it as proof for/their eligibility for that particular phase of the exam. Some of the documents that can be carried as ID proof are:
Driving License
Voter ID
Aadhaar Card
PAN Card
Ration Card
Passport
Exam Scheme of CGL Exam
SSC conducts CGL Exam in Four Stages which are mentioned below:
| | | |
| --- | --- | --- |
| Tier | Type of Examination | Mode of examination |
| Tier-I | Objective Multiple Choice | CBT (Online) |
| Tier-II | Objective Multiple Choice | CBT (Online) |
| Tier-III | Descriptive Paper in either HINDI or ENGLISH. | Pen and Paper mode. |
| Tier IV | Skill Test | Wherever Applicable |
Exam Day Important Instruction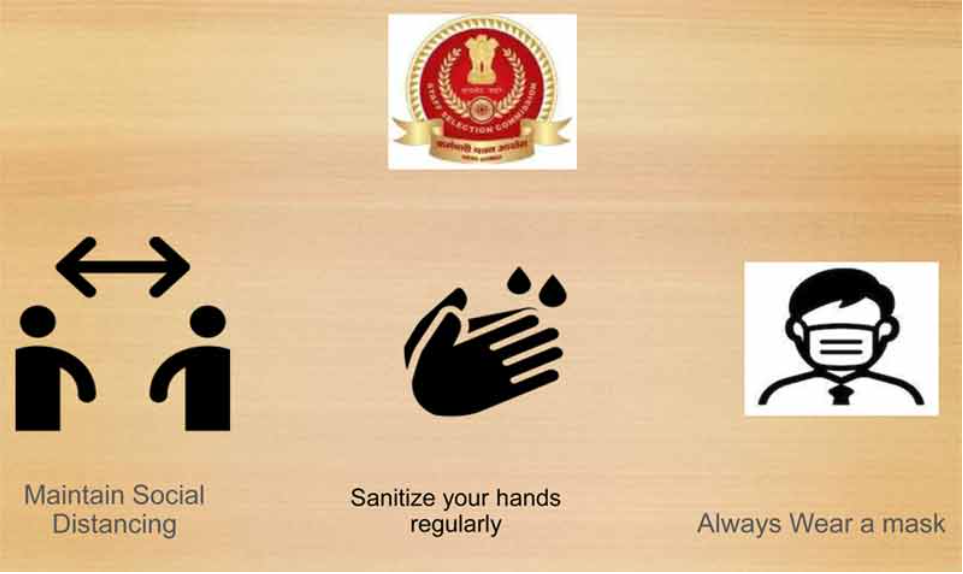 Candidates should be present at the examination hall at the given time in the call letter.
Candidates arriving late will not be permitted to enter the examination center
Stationery Items like pencils, erasers, ballpoint pens, and textbooks, etc aren't allowed in the exam center.
Any kind of electronic item such as cell phones, digital watches, calculators are also not allowed in the examination center.
Candidates should follow the instructions given by the invigilator inside the exam center.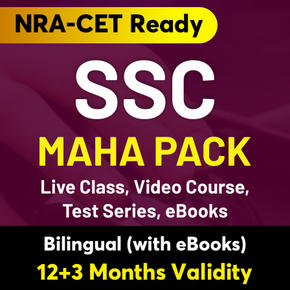 Important Points!
Candidates are advised to check their name, venue address, and exam date from SSC CGL DV  Admit Card 2018 to avoid any hassle on the day of the examination
If there is any mismatch in detail please contact the concerned authority.
Read the Instruction carefully and make sure you abide by them.
Carry Identity proof on the date of the exam with a clear Signature and Photographs.
SSC CGL Exam Centers
A candidate must indicate the Center(s) in the online Application Form in which he/ she desires to take the examination. Details about the Examination Centers and Regional Offices under whose jurisdiction these Examination Centers are located are as follows:
Examination Centers &
Center Code
SSC Region and
States/ UTs under
the jurisdiction of
the Region
Address of the Regional
Offices/ Website
Agra(3001), Allahabad(3003),
Bareilly(3005), Gorakhpur(3007) ,
Kanpur(3009), Lucknow(3010),
Meerut(3011), Varanasi(3013),
Bhagalpur(3201), Muzaffarpur(3205),Patna(3206)
Central Region (CR)/
Bihar and Uttar
Pradesh
Regional Director (CR),
Staff Selection
Commission,
21-23, Lowther Road,
Allahabad,
Uttar Pradesh-211002.
(http://www.ssc-cr.org)
Gangtok(4001), Ranchi(4205),
Barasat(4402), Berhampore
(WB)(4403), Chinsurah (4405),
Jalpaiguri(4408), Kolkata(4410),
Malda(4412), Midnapur(4413),
Siliguri(4415), Berhampore(Odisha)
(4602), Bhubaneshwar(4604),
Cuttack(4605), Keonjhargarh(4606),
Sambalpur(4609), Port Blair (4802)
Eastern Region (ER)/
Andaman &
The Nicobar Islands,
Jharkhand, Odisha,
Sikkim and West
Bengal
Regional Director (ER),
Staff Selection
Commission,
1st MSO Building,(8th
Floor), 234/4,
Acharya Jagadish
Chandra Bose
Road, Kolkata,
West Bengal-700020
(www.sscer.org)
Bangalore(9001), Dharwar(9004),
Gulbarga(9005), Mangalore(9008),
Mysore(9009), Kochi(9204),
Kozhikode(Calicut)(9206),
Thiruvananthapuram(9211), Thrissur(9212)
Karnataka, Kerala
Region (KKR)/
Lakshadweep,
Karnataka and
Kerala
Regional Director (KKR),
Staff Selection
The commission, 1st Floor,
"E" Wing, Kendriya
Sadan, Koramangala,
Bengaluru,
Karnataka-560034
(www.ssckkr.kar.nic.in)
Bhopal(6001), Chindwara(6003),
Guna(6004), Gwalior(6005),
Indore(6006), Jabalpur(6007),
Khandwa(6009), Ratlam(6011),
Satna(6014), Sagar(6015),
Ambikapur(6201), Bilaspur(6202)
Jagdalpur(6203), Raipur(6204),
Durg(6205)
Madhya Pradesh
Sub-Region (MPR)/
Chhattisgarh and
Madhya Pradesh
Dy. Director (MPR),
Staff Selection
Commission,
J-5, Anupam Nagar,
Raipur,
Chhattisgarh-492007
(www.sscmpr.org)
Almora(2001), Dehradun(2002),
Haldwani(2003), Srinagar
(Uttarakhand)(2004),
Haridwar(2005), Delhi(2201),
Ajmer(2401), Alwar(2402),
Bharatpur(2403), Bikaner(2404),
Jaipur(2405), Jodhpur(2406),
Kota(2407), Sriganganagar(2408),
Udaipur(2409)
Northern Region (NR)/
NCT of Delhi,
Rajasthan and
Uttarakhand
Regional Director (NR),
Staff Selection Commission,
Block No. 12,
CGO Complex, Lodhi
Road, New Delhi-110003
(www.sscnr.net.in)
Anantnag(1001), Baramula(1002),
Jammu(1004), Leh(1005),
Rajouri(1006),
Srinagar(J&K)(1007), Kargil(1008),
Dodda (1009), Hamirpur(1202),
Shimla(1203), Bathinda (1401),
Jalandhar(1402), Patiala(1403),
Amritsar(1404), Chandigarh(1601)
North Western
Sub-Region (NWR)/
Chandigarh,
Haryana, Himachal
Pradesh, Jammu
and Kashmir and
Punjab
Dy. Director (NWR),
Staff Selection
Commission,
Block No. 3, Ground
Floor, Kendriya Sadan,
Sector-9, Chandigarh160009
(www.sscnwr.org)
Guntur(8001), Kurnool(8003),
Rajahmundry(8004), Tirupati(8006),
Vishakhapatnam(8007),
Vijaywada(8008), Chennai(8201),
Coimbatore(8202), Madurai(8204),
Tiruchirapalli(8206), Tirunelveli(8207),
Puducherry(8401), Hyderabad(8601),
Nizamabad(8602), Warangal(8603)
Southern Region (SR)/
Andhra Pradesh,
Puducherry, Tamil
Nadu and
Telangana.
Regional Director (SR),
Staff Selection
Commission, 2nd Floor, EVK
Sampath Building,
DPI Campus,
College Road, Chennai,
Tamil Nadu-600006
(www.sscsr.gov.in)
Ahmedabad(7001),
Vadodara(7002), Rajkot(7006),
Surat(7007), Bhavnagar(7009),
Kutch(7010), Amravati(7201),
Aurangabad(7202),
Kolhapur(7203), Mumbai(7204),
Nagpur(7205), Nanded (7206),
Nashik(7207), Pune(7208),
Thane(7210), Bhandara(7211),
Chandrapur(7212), Akola(7213),
Jalgaon(7214), Ahmednagar(7215),
Alibaug(7216), Panaji(7801)
Western Region
(WR)/
Dadra and Nagar
Haveli, Daman and
Diu, Goa, Gujarat
and Maharashtra
Regional Director (WR),
Staff Selection
The commission,1st Floor,
South Wing,
Pratishtha Bhawan,
101, Maharshi Karve
Road, Mumbai,
Maharashtra-400020
(www.sscwr.net)
Itanagar(5001), Dibrugarh(5102),
Guwahati(Dispur)(5105),
Jorhat(5107), Silchar(5111),
Kohima(5302), Shillong(5401),
Imphal(5501),
Churachandpur(5502),
Ukhrul(5503), Agartala(5601),
Aizwal(5701)
North Eastern
Region (NER)/
Arunachal Pradesh,
Assam, Manipur,
Meghalaya,
Mizoram, Nagaland
and Tripura.
Regional Director (NER),
Staff Selection
Commission,
Housed Complex,
Last Gate-Basistha
Road, P. O. Assam
Sachivalaya, Dispur,
Guwahati, Assam781006
(www.sscner.org.in)
ALL THE BEST !!
SSC CGL Admit Card FAQ
Q 1. When was the SSC CGL DV Admit Card release?
Ans: The admit card for SSC CGL DV Exam 2018 was released in January-February 2021.
Q 2. What is the schedule of SSC CGL DV exam?
Ans: The SSC CGL DV exam is scheduled to held in January-February 2021.
Q 3. How can I download SSC CGL 2018 DV Admit Card?
Ans: Candidates can download the admit card for the SSC CGL 2018 DV exam from the official website of SSC or the admits card link given above link.
Q 4. What documents are required to carry for CGL DV Exam?
Ans: Candidates need to carry an admit card along with any one of the authorization documents such as the Aadhaar Card, PAN Card, Voter ID.