কম্পিউটার সচেতনতা (Computer Awareness): প্রতিযোগিতামূলক পরীক্ষায় অধ্যয়নরত সকল শিক্ষার্থীদের জন্য সিলেবাসের প্রয়োজনীয় মেটেরিয়াল অধ্যয়ন সহজ করার জন্য, আমরা প্রতিদিন Computer Awareness এর সিলেবাসের কিছু টপিক অধ্যয়ন করব।  আমরা আশা করি আপনি স্বল্পতম সময়ের মধ্যে পরীক্ষার জন্য সাহায্য পাবেন। আর্টিকেলটি সম্পর্কে বিস্তারিত জানতে সম্পূর্ণ আর্টিকেল টি পড়ুন।
Computers: Background | কম্পিউটার: পটভূমি
কম্পিউটারের জনক: চার্লস ব্যাবেজ
কম্পিউটার তথ্য প্রক্রিয়াকরণের জনক: হারমান হেলিরথ
বিশ্বের প্রথম কম্পিউটার: Z3 (কোনার্ড জিউস, জার্মানি)
প্রথম কম্পিউটার প্রোগ্রামার: অগাস্টা অ্যাডা কিং।
কম্পিউটার উৎপাদনে সেরা কোম্পানি: আইবিএম-ইন্টারন্যাশনাল বিজনেস মেশিন
মার্কিন যুক্তরাষ্ট্রের প্রথম কম্পিউটার: মার্ক 1
বিশ্বের প্রথম ইলেকট্রনিক ডিজিটাল কম্পিউটার: এবিসি (এটানাসফ বেরি কম্পিউটার)
Computers: Evolution | কম্পিউটার: বিবর্তন
Generation 1 (1940-56): ভ্যাকুয়াম টিউব ব্যবহার, বড় সাইজ, ধীরগতির প্রক্রিয়া।
Generation 2 (1956-63): ট্রানজিস্টর ব্যবহার, কম্পিউটার ভাষা -> COBOL- Common Business Oriented Language, FORTRAN- Formula translator
Generation 3 (1963-71): ইন্টিগ্রেটেড সার্কিট (আইসি) ব্যবহার, অপারেটিং সিস্টেমগুলির ব্যবহার শুরু হয়েছে।
Generation 4 (1971-90): মাইক্রোপ্রসেসর (এমসি) ব্যবহার।
Generation 5 (1990-आतापर्यंत): AI- Artificial Intelligence, IoT- Internet of Things, VR/ IR- Virtual/ Augmented Reality ব্যবহার।
Check Also: SSC CHSL Result 2021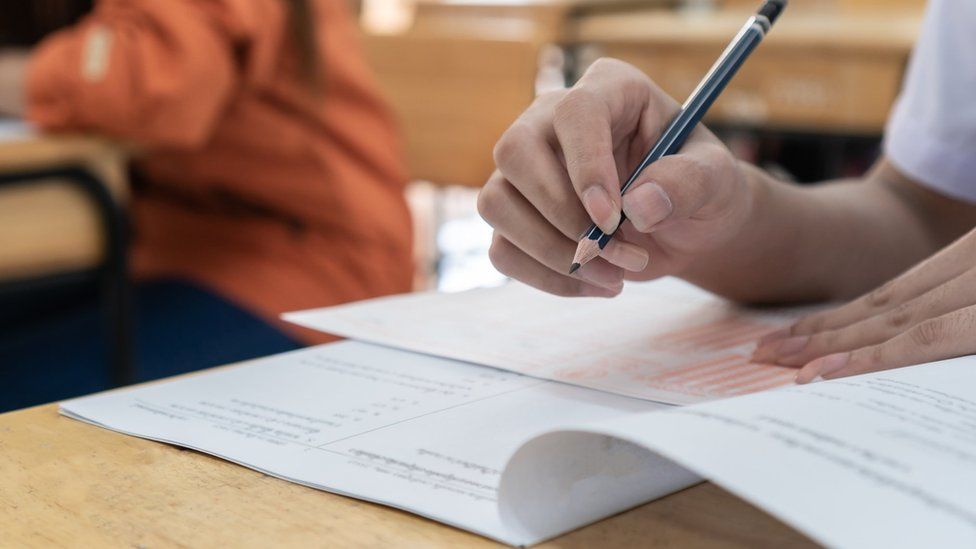 Computers: Input and Output Devices | কম্পিউটার: ইনপুট এবং আউটপুট ডিভাইস
Input Devices:
Keyboard
Mouse
Camera
Scanner
Barcode Reader
Output Devices:
Monitor
Projector
Printer
Speaker
Plotter
CPU: Central Processing Unit (সেন্ট্রাল প্রসেসিং ইউনিট)
Computer: Information Storage | কম্পিউটার: তথ্য সংগ্রহস্থল
There are two types of storage in computers
Primary Storage
RAM: Random access memory – temporary
ROM: Read only memory- permanent
Secondary Storage
Hard disk,
Floppy disk
CD (compact disk)
V.D. (Digital Versatile Disk)
USB Flash drive (Pen drive)
Computer: Storage Units | কম্পিউটার: স্টোরেজ ইউনিট
ক্ষুদ্রতম একক : Bit
8 Bits = 1 Byte
1024 Bytes = 1KB (Kilo Byte)
1024 KB = 1 MB (Mega Byte)
1024 MB = 1 GB (Giga Byte)
1024 GB = 1 TB (Terra Byte)
1024 TB = 1 PB (Peta Byte)
1024 PB = 1 EB (Exa Byte)
1024 EB = 1 ZB (Zetta Byte)
1024 ZB = 1 YB (Yotta Byte)
1024 YB = 1 (Bronto Byte)
1024 Bronto Byte = 1 (Geop Byte)
Geop Byte is The Highest Memory
Computer Awareness: Important terms & Full Forms | কম্পিউটার সচেতনতা: গুরুত্বপূর্ণ শর্তাবলী এবং সম্পূর্ণ নাম
FTP: File transfer protocol.
DNS: Domain name system.
ANSI: American national standard Institute.
ISCII: Indian standard code for Information Interchange.
DMSP: Distributed mail system protocol.
WWW C (W3 C): World wide web Consortium.
ERP: Enterprise Resource Planning
ISDN: Integrated Service Digital network.
EFT: Electronic fund transfer.
HTTP: Hyper text transfer protocol
ATM: Asynchronous transfer mode.
CISC: Complex Instruction Set Computer
IMEI: International mobile equipment Identity
HTML: hype text mark-up language.
URL: Universal Resource Locator.
ADSL: Asymmetric Digital Subscriber line.
ICT: Information & Communication technology
OSI: Open System Interphase.
VPN: Virtual private network.
GUI: Graphical user interphase
TCP/IP: Transmission Control Protocol/ Internet Protocol
Read More: Bank Clerical Exam will be conducted in 13 Regional Languages
Computer Awareness: FAQ
Q1. Who is known as the father of computer?
Ans: চার্লস ব্যাবেজ কম্পিউটারের জনক হিসেবে পরিচিত।
Q2. How many generations of computers are there now?
Ans: বর্তমানে কম্পিউটারের পঞ্চম প্রজন্ম চলছে।
Q3. What was the name of the first super computer in India?
Ans: ভারতের প্রথম সুপার কম্পিউটারের নাম "পরম"।
Q4. Who invented the first super computer in India?
Ans: ভারতে প্রথম সুপার কম্পিউটার সিডিএসি -র বিজয় ভাটকার আবিষ্কার করেছিলেন।