SSC MTS Tier-1 Admit Card 2021: Staff Selection Commission has released the official notification for SSC MTS Recruitment 2021 on 05th February 2021. The SSC MTS admit card 2021 will be released in June 2021 by the board for the candidates appearing for the SSC MTS examination on its official website @ssc.nic.in. The candidates can download the first phase Admit Card from the direct link here. Direct link for downloading the admit card will be available here, as soon as it is announced by SSC. More information related to SSC MTS Admit Card 2021 can be checked here.
Check SSC MTS Notification 2021
SSC MTS Tier-1 Admit Card 2021: Admit Card
SSC MTS Tier-1 Admit Card 2021
Organization Name
Staff Selection Commission
Exam Name
SSC MTS 2021
No of Vacancies
To Be Notified Soon
Exam Date
01st July to 20th July 2021
Admit Card Release Date
June 2021
Category
Admit Card
Selection Process
Tier-1, Tier-2, and Tier-3 Exam
Exam level
National
Official Site
ssc.nic.in
SSC MTS Tier-1 Admit Card 2021
SSC MTS Tier 1 Exam will be held from 01st July 2021 to 20th July 2021. The exam date has been announced through the calendar, any change in the dates will be notified on the official website. The active link of admit card will be updated here when it is released by the officials.
SSC MTS Admit Card 2021: Important Dates
SSC MTS Admit Card 2021 Important Dates
SSC MTS Exam Events
Dates
SSC MTS Tier 1 Admit Card 2021
June 2021
SSC MTS Tier 1 Exam Date
01st July to 20th July 2021
SSC MTS Admit Card Tier 2
To Be Notified Soon
SSC MTS Tier 2 Exam Date
To Be Notified Soon
How to Download SSC MTS 2019 Admit Card for Tier-1?
Step 1 – Click on the link provided below to download Admit card. It will be live once admit card will be released.
Step 2 – A new page will appear on the screen of your device.
Step 3 – Here you will have to enter your "Registration ID /Roll No. / Name and Father Name" and "Date of Birth".
Step 4 – Now click on the "Login" button.
Step 5 – You will be able to see SSC MTS 2021 Admit Card for Tier 1 on the screen.
Step 6 – Now download it and take its print out for further reference.
SSC MTS Tier 1 Admit Card Link
The direct links for SSC MTS Admit Card Tier 1 will be available in June 2021 (tentatively) after the announcement by Staff Selection Commission.
| Region | Status | Admit Card |
| --- | --- | --- |
| SSC Central Region | Check Status | Admit Card |
| SSC Southern Region | Check Status | Admit Card |
| SSC Madhya Pradesh Region | Check Status | Admit Card |
| SSC Eastern Region | Check Status | Admit Card |
| SSC North Western Region | Check Status | Admit Card |
| SSC Western Region | Check Status | Admit Card |
| SSC North Eastern Region | Check Status | Admit Card |
| SSC Kerala Karnataka Region | Check Status | Admit Card |
| SSC North Region | Check Status | Admit Card |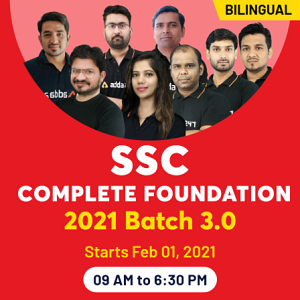 SSC MTS 2021 Exam Pattern
The paper pattern for SSC MTS saw a change in the previous year session of the exam.
The exam consists of two papers i.e. Paper I & Paper 2.
Paper 1 is conducted online while Paper 2 is pen and paper-based.
| | | |
| --- | --- | --- |
| Tier | Type of Examination | Mode of examination |
| Tier-I | Objective Multiple Choice | CBT (Online) |
| Tier-II | Descriptive Paper in either HINDI or ENGLISH. | Pen and Paper mode. |
| Tier-III | Computer Proficiency Test/ Skill Test | Wherever applicable |
SSC MTS Exam Pattern For Paper I (Computer Based)
SSC MTS Paper I will have four sections.
The duration of SSC MTS Exam will be 90 minutes for General Candidates and 120 minutes for PwD Candidates.
The Paper I is an objective type paper with four MCQ's out of which one will be correct.
There will be a negative marking of 0.25 for every wrong answer.
No marks will be deducted for incorrect or unattempted question.
Papers
Subjects
No. of questions
Total marks
Time duration
Paper 1
General Intelligence & Reasoning Questions
25
25
90 min (120 min for candidates who shall be taking the help of scribes)
Numerical Aptitude Questions
25
25
General English Questions
25
25
General Awareness Questions
25
25
SSC MTS Exam Pattern For Paper-II (Descriptive)
SSC MTS Paper-II will be held only for those candidates who meet the cut-off prescribed by the Commission in Paper-I for different categories.
SSC MTS Paper-II will be pen and paper mode paper which will be descriptive in nature.
The Paper will be set in Hindi, English and other languages mentioned in the VIIIth Schedule of the Constitution.
The maximum marks are 50 marks.
The duration of SSC MTS Paper-II is 30 minutes for General Category and 40 minutes for PwD Category of candidates.
| | | | |
| --- | --- | --- | --- |
| Subject | Maximum Marks | Number of questions | Time duration |
| Short Essay/Letter in English or in any language included in the 8th schedule of the Constitution. | 50 | 1 | 30 minutes (40 min in case of candidates eligible for using scribes) |
Important Documents:
Candidates must remember to carry a Photo ID card along with their Admit Card.
The Photo ID Cards may include the following:
Licence
Aadhar card
PAN Card
Passport
Ration Card
Voter ID
A passport size photograph that must match the photograph submitted in the Application form
Important Points to check !
Candidates must check their name, venue address and exam date mentioned on Admit Card
If there is any mismatch in detail, please contact the concerned authority. The helpline number is mentioned on the official site of SSC.
Read the the Instruction carefully and make sure you abide by them.
Do read the necessary items mentioned on the admit card. Also check for things not to be carried in the exam hall such as phones, calculators, Bluetooth devices.
Carry an Identity proof on the date of exam with clear Signature and Photograph.
SSC MTS Tier 1 Exam Centers
A candidate must indicate the Center(s) in the online Application Form in which he/ she desires to take the examination. The candidates will be placed in the desired location indicated in the application after the final selection. Details about the Examination Centers and Regional Offices under whose jurisdiction these Examination Centers are located are as follows:
Examination Centers &
Center Code
SSC Region and
States/ UTs under
the jurisdiction of
the Region
Address of the Regional
Offices/ Website
Agra(3001), Allahabad(3003),
Bareilly(3005), Gorakhpur(3007) ,
Kanpur(3009), Lucknow(3010),
Meerut(3011), Varanasi(3013),
Bhagalpur(3201), Muzaffarpur(3205),Patna(3206)
Central Region (CR)/
Bihar and Uttar
Pradesh
Regional Director (CR),
Staff Selection
Commission,
21-23, Lowther Road,
Allahabad,
Uttar Pradesh-211002.
(http://www.ssc-cr.org)
Gangtok(4001), Ranchi(4205),
Barasat(4402), Berhampore
(WB)(4403), Chinsurah (4405),
Jalpaiguri(4408), Kolkata(4410),
Malda(4412), Midnapur(4413),
Siliguri(4415), Berhampore(Odisha)
(4602), Bhubaneshwar(4604),
Cuttack(4605), Keonjhargarh(4606),
Sambalpur(4609), Port Blair (4802)
Eastern Region (ER)/
Andaman &
Nicobar Islands,
Jharkhand, Odisha,
Sikkim and West
Bengal
Regional Director (ER),
Staff Selection
Commission,
1st MSO Building,(8th
Floor), 234/4,
Acharya Jagadish
Chandra Bose
Road, Kolkata,
West Bengal-700020
(www.sscer.org)
Bangalore(9001), Dharwar(9004),
Gulbarga(9005), Mangalore(9008),
Mysore(9009), Kochi(9204),
Kozhikode(Calicut)(9206),
Thiruvananthapuram(9211), Thrissur(9212)
Karnataka, Kerala
Region (KKR)/
Lakshadweep,
Karnataka and
Kerala
Regional Director (KKR),
Staff Selection
Commission, 1st Floor,
"E" Wing, Kendriya
Sadan, Koramangala,
Bengaluru,
Karnataka-560034
(www.ssckkr.kar.nic.in)
Bhopal(6001), Chindwara(6003),
Guna(6004), Gwalior(6005),
Indore(6006), Jabalpur(6007),
Khandwa(6009), Ratlam(6011),
Satna(6014), Sagar(6015),
Ambikapur(6201), Bilaspur(6202)
Jagdalpur(6203), Raipur(6204),
Durg(6205)
Madhya Pradesh
Sub-Region (MPR)/
Chhattisgarh and
Madhya Pradesh
Dy. Director (MPR),
Staff Selection
Commission,
J-5, Anupam Nagar,
Raipur,
Chhattisgarh-492007
(www.sscmpr.org)
Almora(2001), Dehradun(2002),
Haldwani(2003), Srinagar
(Uttarakhand)(2004),
Haridwar(2005), Delhi(2201),
Ajmer(2401), Alwar(2402),
Bharatpur(2403), Bikaner(2404),
Jaipur(2405), Jodhpur(2406),
Kota(2407), Sriganganagar(2408),
Udaipur(2409)
Northern Region (NR)/
NCT of Delhi,
Rajasthan and
Uttarakhand
Regional Director (NR),
Staff Selection Commission,
Block No. 12,
CGO Complex, Lodhi
Road, New Delhi-110003
(www.sscnr.net.in)
Anantnag(1001), Baramula(1002),
Jammu(1004), Leh(1005),
Rajouri(1006),
Srinagar(J&K)(1007), Kargil(1008),
Dodda (1009), Hamirpur(1202),
Shimla(1203), Bhathinda (1401),
Jalandhar(1402), Patiala(1403),
Amritsar(1404), Chandigarh(1601)
North Western
Sub-Region (NWR)/
Chandigarh,
Haryana, Himachal
Pradesh, Jammu
and Kashmir and
Punjab
Dy. Director (NWR),
Staff Selection
Commission,
Block No. 3, Ground
Floor, Kendriya Sadan,
Sector-9, Chandigarh160009
(www.sscnwr.org)
Guntur(8001), Kurnool(8003),
Rajahmundry(8004), Tirupati(8006),
Vishakhapatnam(8007),
Vijaywada(8008), Chennai(8201),
Coimbatore(8202), Madurai(8204),
Tiruchirapalli(8206), Tirunelveli(8207),
Puducherry(8401), Hyderabad(8601),
Nizamabad(8602), Warangal(8603)
Southern Region (SR)/
Andhra Pradesh,
Puducherry, Tamil
Nadu and
Telangana.
Regional Director (SR),
Staff Selection
Commission, 2nd Floor, EVK
Sampath Building,
DPI Campus,
College Road, Chennai,
Tamil Nadu-600006
(www.sscsr.gov.in)
Ahmedabad(7001),
Vadodara(7002), Rajkot(7006),
Surat(7007), Bhavnagar(7009),
Kutch(7010), Amravati(7201),
Aurangabad(7202),
Kolhapur(7203), Mumbai(7204),
Nagpur(7205), Nanded (7206),
Nashik(7207), Pune(7208),
Thane(7210), Bhandara(7211),
Chandrapur(7212), Akola(7213),
Jalgaon(7214), Ahmednagar(7215),
Alibaug(7216), Panaji(7801)
Western Region
(WR)/
Dadra and Nagar
Haveli, Daman and
Diu, Goa, Gujarat
and Maharashtra
Regional Director (WR),
Staff Selection
Commission,1st Floor,
South Wing,
Pratishtha Bhawan,
101, Maharshi Karve
Road, Mumbai,
Maharashtra-400020
(www.sscwr.net)
Itanagar(5001), Dibrugarh(5102),
Guwahati(Dispur)(5105),
Jorhat(5107), Silchar(5111),
Kohima(5302), Shillong(5401),
Imphal(5501),
Churachandpur(5502),
Ukhrul(5503), Agartala(5601),
Aizwal(5701)
North Eastern
Region (NER)/
Arunachal Pradesh,
Assam, Manipur,
Meghalaya,
Mizoram, Nagaland
and Tripura.
Regional Director (NER),
Staff Selection
Commission,
Housefed Complex,
Last Gate-Basistha
Road, P. O. Assam
Sachivalaya, Dispur,
Guwahati, Assam781006
(www.sscner.org.in)
ALL THE BEST !!