New Ramsar Sites in India
New Ramsar Sites in India : 11 more wetlands from India have been included in the list of Ramsar sites. Now totally 75 Ramsar sites covering an area of 13,26,677 hectares. Here is the List of New Ramsar Sites in India and total number of Ramsar Sites in India.
Fill the Form and Get All The Latest Job Alerts
11 More sites added in Ramsar sites
11 More sites added in Ramsar sites: இந்தியாவில் மேலும் 11 ஈரநிலங்களை ராம்சார் தளங்களின் பட்டியலில் சேர்த்துள்ளது. எனவே தற்போது இந்தியாவில் 13,26,677 ஹெக்டேர் பரப்பளவைக் கொண்ட 75 ராம்சார் தளங்கள் உள்ளன. தமிழ்நாட்டில் நான்கு தளங்கள், ஒடிசாவில் மூன்று, ஜம்மு காஷ்மீரில் இரண்டு மற்றும் மத்தியப் பிரதேசம் மற்றும் மகாராஷ்டிராவில் ஒன்று என மொத்தம் 11 புதிய ராம்சார் தளங்கள் சேர்க்கப்பட்டுள்ளது.

New Ramsar sites 
S.No
Name of wetland
Area in Ha
State
1.
Tampara Lake
300
Odisha
2.
Hirakud Reservoir
65400
3.
Ansupa Lake
231
4.
Yashwant Sagar
822.90
Madhya Pradesh
5.
Chitrangudi Bird Sanctuary
260.47
Tamil Nadu
6.
Suchindram Theroor Wetland Complex
94.23
7.
Vaduvur Bird Sanctuary
112.64
8.
Kanjirankulam Bird Sanctuary
96.89
9.
Thane Creek
6521.08
Maharashtra
10.
Hygam Wetland Conservation Reserve
801.82
Jammu and Kashmir
11.
Shallbugh Wetland Conservation Reserve
1675
Total area of 11 sites
76316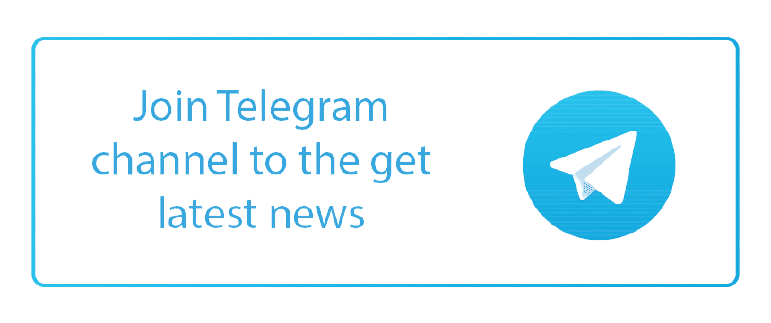 What is Ramsar Site?
Ramsar Site: ராம்சர் தளம் என்பது ராம்சர் மாநாட்டின் கீழ் சர்வதேச முக்கியத்துவம் வாய்ந்ததாக நியமிக்கப்பட்ட ஒரு ஈரநில தளமாகும்.இந்த ஒப்பந்தம் ஈரானின் ராம்சார் நகரத்தில் கையெழுத்தானது. ஈரநிலங்கள் தொடர்பான இந்த ராம்சர் மாநாடு 1971 ஆம் ஆண்டு யுனெஸ்கோவினால் நிறுவப்பட்டு 1975 ஆம் ஆண்டு நடைமுறைக்கு வந்தது. ராம்சார் தளங்களாக அறிவிக்கப்பட்ட சதுப்பு நிலங்கள் மாநாட்டின் கடுமையான வழிகாட்டுதல்களின் கீழ் பாதுகாக்கப்படுகின்றன.
Ramsar Site – Objective
Ramsar Site – Objective: உலகளாவிய உயிரியல் பன்முகத்தன்மையைப் பாதுகாப்பதற்கும், அவற்றின் சுற்றுச்சூழல் கூறுகள், செயல்முறைகள் மற்றும் நன்மைகளைப் பராமரிப்பதன் மூலம் மனித வாழ்க்கையை நிலைநிறுத்துவதற்கும் முக்கியமான ஈரநிலங்களின் சர்வதேச வலையமைப்பை உருவாக்கி பராமரிப்பதே ராம்சார் பட்டியலின் நோக்கமாகும்.
Read More: National Parks in India, Largest and Smallest National Parks in India
List of Ramsar Sites in India
Name of Site
State  
Kolleru Lake
Andhra Pradesh
Deepor Beel
Assam
Kabartal Wetland
Bihar
Nanda Lake
Goa
Khijadia Wildlife Sanctuary
Gujarat
Nalsarovar Bird Sanctuary
Gujarat
Thol Lake Wildlife Sanctuary
Gujarat
Wadhvana Wetland
Gujarat
Bhindawas Wildlife Sanctuary
Haryana
Sultanpur National Park
Haryana
Chandertal Wetland
Himachal Pradesh
Pong Dam Lake
Himachal Pradesh
Renuka Wetland
Himachal Pradesh
Wular Lake
Jammu & Kashmir
Hokera Wetland
Jammu and Kashmir
Surinsar-Mansar Lakes
Jammu and Kashmir
Tsomoriri Lake
Jammu and Kashmir
Hygam Wetland Conservation Reserve
Jammu and Kashmir
Shallbugh Wetland Conservation Reserve
Jammu and Kashmir
Ranganathituu BS
Karnataka
Asthamudi Wetland
Kerala
Sasthamkotta Lake
Kerala
Vembanad Kol Wetland
Kerala
Tso Kar Wetland Complex
Ladakh
Bhoj Wetlands
Madhya Pradesh
Sakhya Sagar
Madhya Pradesh
Sirpur wetland
Madhya Pradesh
Yashwant Sagar
Madhya Pradesh
Lonar Lake
Maharashtra
Thane Creek
Maharashtra
Nandur Madhameshwar
Maharashtra
Loktak Lake
Manipur
Pala wetland
Mizoram
Bhitarkanika Mangroves
Orissa
Chilka Lake
Orissa
Satkosia Gorge
Orissa
Hirakud Reservoir
Orissa
Tampara Lake
Orissa
Ansupa Lake
Orissa
Nanda Lake
Punjab
Harike Lake
Punjab
Kanjli Lake
Punjab
Keshopur-Miani Community Reserve
Punjab
Nangal Wildlife Sanctuary
Punjab
Ropar Lake
Punjab
Keoladeo Ghana NP
Rajasthan
Sambhar Lake
Rajasthan
Point Calimere Wildlife and Bird Sanctuary
Tamil Nadu
Karikili Bird Sanctuary
Tamil Nadu
Pallikaranai Marsh Reserve Forest
Tamil Nadu
Pichavaram Mangrove
Tamil Nadu
Koonthankulam Bird Sanctuary
Tamil Nadu
Gulf of Mannar Marine Biosphere Reserve
Tamil Nadu
Vedanthangal Bird Sanctuary
Tamil Nadu
Udhayamarthandapuram Bird Sanctuary
Tamil Nadu
Vembannur Wetland Complex
Tamil Nadu
Vellode Bird Sanctuary
Tamil Nadu
Chitrangudi Bird Sanctuary
Tamil Nadu
Suchindram Theroor Wetland Complex
Tamil Nadu
Vaduvur Bird Sanctuary
Tamil Nadu
Kanjirankulam Bird Sanctuary
Tamil Nadu
Rudrasagar Lake
Tripura
Bakhira Wildlife Sanctuary
Uttar Pradesh
Haiderpur Wetland
Uttar Pradesh
Nawabganj Bird Sanctuary
Uttar Pradesh
Parvati Agra Bird Sanctuary
Uttar Pradesh
Saman Bird Sanctuary
Uttar Pradesh
Samaspur Bird Sanctuary
Uttar Pradesh
Sandi Bird Sanctuary
Uttar Pradesh
Sarsai Nawar Jheel
Uttar Pradesh
Sur Sarovar
Uttar Pradesh
Upper Ganga River
(Brijghat to Narora Stretch)
Uttar Pradesh
Asan Conservation Reserve
Uttarakhand
East Kolkata Wetlands
West Bengal
Sunderbans Wetland
West Bengal
FAQ – Ramsar Sites in India
Q1. Which is the First Ramsar Site in India?
Ans. Chilika Lake in Orissa and Keoladeo National Park in Rajasthan are the first Ramsar Sites in India.
Q2. Which is the Largest Ramsar Sites in India?
Ans. Sundarbans is the largest Ramsar Site in India
Q3. How Many Ramsar Sites in Tamilnadu?
Ans. There are 4 Ramsar Sites in Tamilnadu.
*****************************************************
இது போன்ற தேர்விற்கான தகவல் மற்றும் பாடக்குறிப்புகளை பெற ADDA247 தமிழ் செயலியை பதிவிறக்கம் செய்யுங்கள்
To Attempt the Quiz on APP with Timings & All India Rank,
Download the app now, Click here
Adda247 பயன்பாட்டில் இந்த வினாடி வினாவை முயற்சிக்க இங்கே கிளிக் செய்து அகில இந்திய தரவரிசையைப் பெறுங்கள்
Use Code: AUG15 (15% off on all)
***************************************************************************
*இப்போது உங்கள் வீட்டில் தமிழில் நேரடி வகுப்புகள் கிடைக்கின்றன*
*பயிற்சி மட்டுமே தேர்வுர உங்களுக்கு உதவ முடியும் | Adda247 தமிழ் மூலம் உங்கள் பயிற்சியை இப்போது தொடங்கவும்*
Adda247App |  Adda247 Tamil Youtube
Tamil Engineering Classes by Adda247 Youtube link
Adda247 Tamil telegram group –Tnpsc sure shot selection group
Instagram = Adda247 Tamil