Relevance
GS Paper 2: Governance, Administration and Challenges

Government policies and interventions for development in various sectors and issues arising out of their design and implementation;
Issues relating to development and management of Social Sector/Services relating to: Health; Education; Human Resources.

GS Paper 3: Indian Economy: Issues relating to planning, mobilization of resources, growth, development, and employment.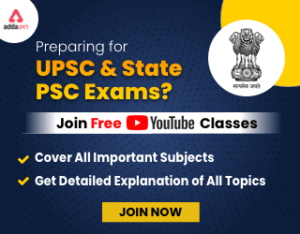 Get free video for UPSC CSE preparation and make your dream of becoming an IAS/IPS/IRS a reality
Context
Uttar Pradesh's state law commission has presented a draft Population Bill 2021 while inviting comments from experts and other stakeholders.
It proposes to introduce two-child policy norms by incentivizing them through various government measures.
The draft law is based on the findings of the National Family Health Survey-4.
Important Prelims Article- 14 July 2021
Key features:
The rationale for the draft bill:

Effective use of limited ecological and economic resources at hand.
For the promotion of sustainable development with more equitable distribution.
to ensure healthy birth spacing through measures related to augmenting the availability, accessibility, and affordability of quality reproductive health services to achieve the goal of population control, stabilization, and its welfare in the State

Disincentives: for couples violating the two-child policy norms.

Debarred from benefits of all government-sponsored welfare schemes,
Cannot contest election to local bodies,
Ineligible to apply for government jobs under the state government,
Cannot get a promotion in a government job,
His or her ration card would be limited to four members, and
He or she shall be ineligible to receive any kind of government subsidy.

Incentives: for couples adhering to two-child policy norms.

A soft housing loan, rebate on charges for utilities such as water, electricity, and house tax among other things.
Government employees who adhere to the two-child norm will also get two additional increments during the entire service, maternity or paternity leave of 12 months with full salary and allowances and free health care facility and insurance coverage to the spouse.

Incentives for those with a single child: This for those who have only one child and undergo voluntary sterilization will get additional benefits like-

Free health care facilities and free insurance coverage to the single child till they turn 20,
Preference to a single child in admission in all educational institutions, including IIMs and AIIMS, free education up to graduation level,
Scholarship for higher studies in case of a girl child and preference to a single child in government jobs.
Public servants: sticking to the one-child norm will be eligible for four additional increments in all apart from the incentives promised to the general public doing the same.
Couples living below the poverty line: having one child and one of them go voluntary sterilization, will be eligible for monetary benefits (Rs 80,000 if the single child is a boy, and Rs 1 Lakh if the single child is a girl) from the government.
Information Technology Rules, 2021
Associated concerns with the draft bill
Puts women's health and well-being at risk:

Women sterilization will likely to get increased as the burden of contraception and family planning disproportionately falls on women.
Stringent population control measures have the potential to magnify unsafe abortion as there is strong son-preference in Indian society as has been seen in many states.

Disproportionately affecting marginalized sections of the society: as they are prone to socio-economic benefits provided by the government. Evidence also suggests that coercive measures don't result in population control in India.

For example, debarring individuals having more than two children from contesting local elections will disproportionately affect poor's representation in local bodies.
Important Prelims Articles – 13 July 2021
Way forward:
Focusing on socio-economic empowerment: will lead to a comprehensive development of new generations along with reducing the fertility rate of the state as has been witnessed in many south Indian states.
Harnessing the population growth for achieving sustainable economic growth: this can be done by comprehensively researching various aspects of population growth.
Collaborative and cooperative approach towards family planning: The government at all levels- Union, State, and Local, citizens, civil societies as well as the businesses must take the onus to promote awareness and advocate the sexual and reproductive rights of women and encourage the use of contraception.