As per the analytical trend of questions, the importance of current affairs in recent years has proportionally increased and also the weightage of environment, agriculture and science & technology have increased. UPSC examination is unpredictable in nature. If we analyses paper of a few years there are questions that are asked directly from current events. Therefore, current affairs play an important role in all three stages of UPSC preparation.
UPSC Prelims (Paper-I + Paper-II) 2021 Online Test Series
Also, we can't neglect the fact that aspirants those who supplement their descriptive answers with recent pointers or add current events score higher than others. Therefore, it is imperative for UPSC aspirants to develop a habit of reading current affairs on daily basis. Questions asked in the UPSC Prelims are unpredictable.
Some authentic resources for preparing current affairs for UPSC are The Hindu newspaper, PIB website, Yojana Magazine, Kurukshetra Magazine, Government publications like India Year Book, Economic survey, RSTV Channel, ALL India Radio spotlight discussion, etc.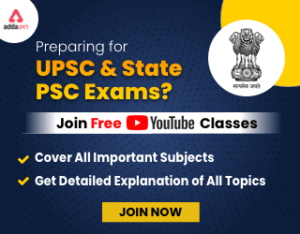 Get free video for UPSC CSE preparation and make your dream of becoming an IAS/IPS/IRS a reality 
Here we are providing the compilation of current affairs of January 2021 Including Budget 2021 covering important news of PIB, The Hindu, important Magazines and some other newspapers as well. It will help in quick revision and also boost the Civil Services Preparation.
In fact, this year in UPSC prelims 2020 GS Paper 1 we saw some questions of Polity, Economics, Science & Technology, etc. based on current affairs. Hence, it is important to study Current Affairs thoroughly for the UPSC examination for all three stages. The important areas of the current affairs from where UPSC may ask questions include central and state-sponsored schemes and policies, recent bills and acts passed in Parliament, budget, economic survey report, international relations, agriculture, science and technology, etc.
Download UPSC Current Affairs Capsule: January 2021  – Click Here
Download UPSC Current Affairs Capsule: December 2020  – Click Here
Download UPSC Current Affairs Capsule: November 2020  – Click Here
Download UPSC Current Affairs Capsule: October 2020 – Click Here
Download UPSC Current Affairs Capsule: September 2020 – Click Here
Note: Stay Tuned with us for an upcoming edition of next month capsule with an upgraded version.