UPSC CSE Exam 2021
UPSC Prelims 2021 exam was recently concluded. The UPSC Prelims 2021 paper was on the tougher side of the spectrum and left many aspirants disheartened. Many prestigious institutes including Adda 247 have released prelims 2021 cut-off (expected). To see your prelims 2021 score, click here.
To check UPSC Prelims 2021 Expected cut-off and detailed subject-wise analysis, click here
Union Public Service Commission (UPSC) conducts Civil Services exam each year in three phases- Prelims, Mains and Interview. Candidates who qualify UPSC Prelims are invited for writing UPSC Mains examination and candidates who qualify Mains are asked to appear in the Interview. UPSC Prepares a list of selected candidates based on the Mains and Interview marks of appearing candidates.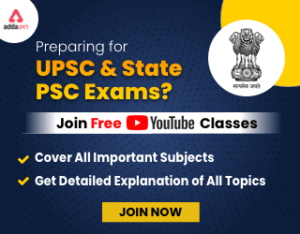 UPSC CSE Mains Exam 2021
UPSC CSE Mains 2021 exam will be held from 7th January 2022. Candidates who have appeared for UPSC Prelims 2021 must start their preparation for the second phase of the exam (UPSC Mains 2021 exam) without any delay. In this context, we have started a series of articles that will declutter various related aspects of UPSC Mains preparation, starting today with the Importance of the answer writing.
UPSC Mains 2021 Exam Preparation Strategy- How to Prepare for UPSC Mains in Less than 3 Months?
UPSC Mains 2021 Exam Strategy- Importance of Answer Writing Practice
UPSC CSE Mains is the most important phase of the whole UPSC exam for the aspirants. This because of the following-
UPSC CSE prepares the final cut-off of selected candidates based on how many marks an aspirant got out of the total 2025 marks.
The maximum total 2025 marks consist of 1750 marks of the UPSC CSE Mains exam and 275 marks of the Interview exam.
This marking pattern shows the importance of the mains examination in the final selection and getting good rank in the final list of the selected candidates.
In the mains exam, the art of answer writing becomes very important to fetch good marks.
To illustrate the importance of answer writing, suppose in each question you get 0.5 marks extra due to your good answer writing techniques.
Through this, you will fetch 40 more marks in GS Papers alone (10 marks in each paper). Mastering the art of answer writing will positively affect your marks in essay papers as well.
This is why an aspirant appearing in the UPSC mains exam either this year or next year must extensively master the art of answer writing.
UPSC Prelims 2021 Exam Analysis: Comparing UPSC Prelims 2021 Cut-off (Expected) with Last Five Years Prelims Cut-off
Related UPSC CSE 2021 Exam Articles you may find useful