UPPSC PCS Mains 2021 Tips and Tricks
UPPCS Preparation Strategy: Roughly, 10 days are left for the second leg of UPPCS exam 2021. The vastness of the syllabus, uncertainty of the question paper and the pressure of the 6-hour performance, for 4 continuous days, makes the paper, unquestionably, arduous.
UPPCS Preparation Strategy: In this article, we will discuss UPPSC mains 2021 preparation tips and tricks and how not to get carried away with anything that does not help to clear the exam.
Let's dive into the UPPCS 2021 tips and tricks that could guide you in these last 10 days.
UPPCS Preparation Strategy: UPPSC PCS mains exam 2021 last minute tips
Stick to plan: Remember failing to plan is planning to fail. Make a revision plan, if not made until now. Make it on paper and stick it somewhere you could see now and then. The plan should be such that you do not miss any portion of the UP PCS 2021 mains syllabus and give weighted focus to each one of them.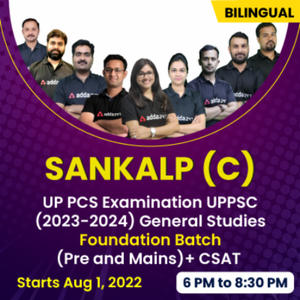 Stop going gaga over new materials now: Don't search any random UPPSC PCS mains exam preparation online materials now. Many aspirants waste their final time running after materials. You will get attracted towards the title of the coaching institute magazines but do not fall prey to them. It will serve no purpose. Have limited resources. Revise them as much as you can.
Start memorizing: Data helps a lot in fetching good marks in uppsc pcs mains 2021 preparation. Make different charts and memorise some important facts like India's GDP, inflation, India's ranking in a few indices. These things help in making your answer presentable and give you some brownie marks in every question.
UPPCS 2020 marksheet and cutoff
Current Affairs: The relevance of this section is important year-by-year. Many of the questions asked in the question paper finds it trail in a current event. By now, you would have covered your one-year current affairs. Make sure you revise them properly. In GS papers, you may find direct questions from current affairs.  Make sure you prepare them beforehand to score maximum marks in them.
UPPSC Pre 2021 Exam | Admit Card Out
Stop doing test series now: You might have attempted mock tests by now. Even if you have not, don't do it now. Revise the materials you have with you and make sure you remember them by heart.
Crack UPPSC 2020 : Adda247 Launched Crash Course
Many aspirants ask how to prepare for UPPSC preparation online? It is indeed possible; you just need to develop a plan and stick to it till the D-day!
UP PCS Prelims 2021| Adda247 presents PAN UP Open Mock Test
Circadian Rhythm: Last but not least, synchronize your daily routine to the exam day. If you are giving mock tests, try to attempt them at the exam time. It will help you normalize the pressure on the day of the examination. Remember, Rome wasn't built in a day!
Important details regarding UPPCS mains 2021
UPPSC PCS Mains 2021-22 Time Table
Date of the Exam
Morning Shift [9.30 AM to 12.30 PM]
Afternoon Shift [2 PM to 5 PM]
28th January 2022
General Hindi
Essay
29th January 2022
General Studies 1
General Studies 2
30th January 2022
General Studies 3
General Studies 4
31st January 2022
Optional Subject Paper 1
Optional Subject Paper 2
FAQs
Q. What are some uppsc mains 2021 exam tips and tricks?
Ans. We have discussed this in detail in this article.
Q. When is the UPPSC PCS mains exam?
Ans. From 28th January to 31st January 2021
Q. How many papers are there in UPPSC PCS mains 2021?
Ans. There are eight papers in UPPSC PCS mains paper.