Relevance
GS 2: Issues relating to development and management of Social Sector/Services relating to Health, Education, Human Resources.
Context
Recently, the second phase of the Pradhan Mantri Ujjwala Yojana (PMUY), or Ujjwala 2.0, was launched from Uttar Pradesh.
Key points
In this phase, migrant workers will be able to get a free gas connection on the basis of a self-declaration.

They are not required to submit additional documents as proof of address.
It would be helpful to them as they find it difficult to submit address proof while work in other states.

The LPG coverage in India is "very close" to becoming 100 per cent.
The government has fixed a target of providing piped gas to 21 lakh homes in 50 districts.
Along with a deposit-free LPG connection, Ujjwala 2.0 will provide the first refill and a hotplate free of cost to the beneficiaries.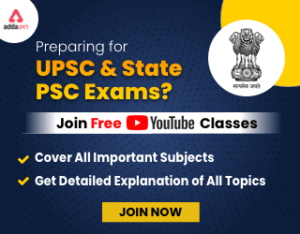 Get free video for UPSC CSE preparation and make your dream of becoming an IAS/IPS/IRS a reality
What is Ujjwala scheme?
It was launched in May 2016 to provide LPG (liquefied petroleum gas) connections to poor households.
Under this scheme, deposit-free LPG connection is given to the eligible household with financial assistance of Rs 1,600 per connection.
Eligible families are identified through the Socio Economic Caste Census (SECC) list.
Under Pradhan Mantri Garib Kalyan Yojana, the scheme was expanded to include 80 million poor families from the earlier target of 50 million families.
To be eligible for this scheme, the woman must be above 18 years of age and must belong to a BPL (Below Poverty Line) household.
Objectives
To provide clean cooking fuel solution to poor households especially in rural areas
To address health hazards associated with the use of conventional sources of cooking fuels.
To bring empowerment to the women and protect their health.
To prevent the population from acute respiratory illnesses.
Hunger Hotspots: A Report by FAO-WFP
Achievements
LPG coverage has increased from 55% to 97.4%, and the scheme has acted as one of the biggest catalysts of socio-economic change in the status of women in the country.
The scheme earned praise from the International Energy Agency, which said it is a "major achievement" in improving the environment and health of women.
WHO said that Ujjwala Yojana has provided 37 million women, living below the poverty line, with free LPG connections to support them to switch to clean household energy use.