Relevance
GS 3: Conservation, environmental pollution and degradation.
Context
In a recently published report, Tightening the Net, Oxfam asserted that the 'net zero' targets announced by many countries are a dangerous distraction from cutting the carbon emissions.
What are 'net zero' targets?
These are achieved when a country balances its Green House Gas (GHG) emissions with the GHG removals from the atmosphere, over a specified period of time.
Currently more than 120 countries, including those in the EU, the USA, China and Japan, have pledged to reach net zero by mid-century.
Means to achieve carbon neutrality can be: Switching to renewable energy in electricity sector, electric vehicles, among others.
Country like Bhutan has negative emissions as its GHG absorption and removal exceeds its total emission.
Key points of the report
The 'net zero' carbon emissions, or carbon neutrality, are dangerous distractions that gamble with the planet's
'Net zero emissions' and 'zero emissions' do not mean the same thing. Instead, in many cases, net zero targets are a greenwashing exercise that enable business as usual.
Net zero targets give government and corporate leaders a convenient way to look like they are taking dramatic action to stop climate catastrophe while they are failing to do so.
To meet the Paris targets, the world collectively should be on track to have cut carbon emissions by almost half by 2030.

On current plans, we are on track to only have reduced emissions by 1% compared to 2010 levels%.

Instead of focusing on cutting carbon emissions, net zero targets rely on using other methods to remove carbon from the atmosphere. For example, rather than rapidly ending the use of coal, oil and gas for electricity and oil for cars, the countries and companies somehow cancel out their pollution and achieve net zero emission.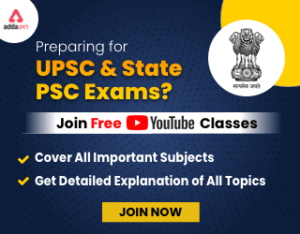 Get free video for UPSC CSE preparation and make your dream of becoming an IAS/IPS/IRS a reality
Challenges in implementing 'net zero' emission target
Removal of carbon relies on virtually unproven new technologies.
Also, the removal would need a level of land use that is completely impossible and would lead to mass hunger and displacement of people across the world.
The only proven way to remove carbon from the atmosphere is to plant billions of trees and store carbon in trees and soil. Afforestation of this scale is mathematically impossible as there is simply not enough land to do this.
Recommendations
The biggest emitters of carbon dioxide like the US, China need to take urgent action to cut emissions by about half by the end of the decade.
The G20 should prioritize ambitious action plan to ensure that global heating is kept below 1.5°C.
The companies must cut emissions in their own operations and supply chains by taking steps like phasing out support for new fossil fuel
Transparent targets should be made and differences should be clearly marked between reducing and removing carbon, instead of blurring the boundaries with short-term (2030), medium- (2040) and long-term targets.
Land use must ensure zero hunger and no artificial trade-off should be created between nature and poverty.
The Editorial Analysis: Wounded Himalayas
Way forward
To achieve zero carbon footprint, a real, transparent, concrete and timebound cuts to carbon should be a priority at the Glasgow summit.
To achieve net zero emission by 2050, hard work to reduce carbon emission should not be compensated with the illusion of 'net zero' emission targets.
To avert the climate disaster should be an unequivocal objective of the countries around the world, and steps must not include the flimsy net zero commitments.