Relevance
GS 3: Disaster and disaster management
Context
Recent flood in few European countries, namely Germany, Belgium, Netherlands, Luxembourg and Switzerland have killed many people while many remain missing.
Key points
The flood is being referred as one of the worst such event in a century.
A month's rain poured in just a span of 24 hours and the regions of Germany and Belgium were the most affected regions.
This 'flash flood' led to bursting of river banks that further led to floods in Netherlands and Luxembourg.
The floods find resemblance with the Kerala floods of 2018.
Reasons of the recent flood
Experts are linking this flood with the climate change as more CO2 the world emits into the atmosphere, the warmer will be the air temperature. Warmer air holds more moisture and results in excess rainfall, which leads to flooding.
Also, increasing temperatures at the poles result in slower movement of storms in the mid-latitudes. As a result, storms stay for a longer duration at a specific place. The combination of a slow-moving storm and the presence of surplus moisture in the atmosphere leads to intense rainfall in one location within a short period of time.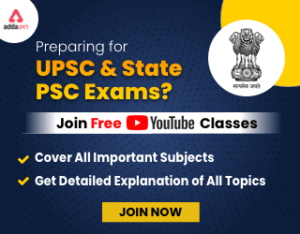 Get free video for UPSC CSE preparation and make your dream of becoming an IAS/IPS/IRS a reality
Responses from the countries
Netherlands was less-affected due to superior organisation, better preparedness and an advanced flood management system.
Germany has advanced flood warning system that forecasts heavy rain and forecasts possibility of floods. The recent flood, however, was so quick that there was no time to evacuate all residents to safety and fully deploy the formidable rescue and relief infrastructure that they possessed.
People demand that such warnings must be communicated to the general public in simple language and specific information regarding the extent of damage to property and life should be conveyed. It would likely encourage affected communities to remain alert and respond quickly.
Urban Flooding in India: Overview, Causes and Suggestive Measures
Lessons for India
We must think beyond the conventional dependence on dikes, dams, walls and gates to protect ourselves from floods.
Just like Dutch, our current disaster resilience mantra should be live with water, build with nature and make room for the river.
Flood-prone areas should be identified, and projects should be initiated to create room for rivers.
The United Nations Development Programme-World Bank-European Union Post Disaster Needs Assessment report prepared for Kerala after the 2018 floods pointed out that the drainage capacity of the rivers and canals must be increased by creating more room for the water to flow.

It called for removing obstructions and encroachments from existing water channels, the proper maintenance of such channels and creating additional channels for water to flow.

We must create adequate space for rivers to overflow by protecting floodplains from human interference, deepening riverbeds and creating alternate channels for excess water.
It is worth noting that after two major floods in 1993 and 1995, the Dutch embarked on several projects to widen riverbanks and reshape the areas around rivers.
Low-risk areas such as playgrounds, maidans, or agricultural fields should be earmarked to store excess rainwater.
Drains must be built for diverting water into these storage units. This will relieve the stress on the existing drainage infrastructure. The stored water can later be discharged back into the drainage channel once the high water subsides.
In the short term, strengthened disaster readiness, planning and preparation would help us in dealing with sudden, intense rain and consequent floods.
There is need for a higher degree of coordination and preparation across all levels of government.
Practice drills need to be conducted in flood-prone areas.