Relevance
GS 2: Bilateral, regional and global groupings and agreements involving India and/or affecting India's interests.
Context
Recently, Bangladesh has invited India to join the China-led South Asian initiative for COVID-19 vaccines and poverty alleviation.
Key points
The creation of the China-South Asian Countries Emergency Supplies Reserve and a Poverty Alleviation and Cooperative Development Centre, set up in China, has raised eyebrows in India.
The grouping has all the members of SAARC (South Asian Association for Regional Cooperation) except India, Bhutan and Maldives.
Bangladesh has denied that the six-nation grouping—China, Afghanistan, Bangladesh, Nepal, Pakistan and Sri Lanka—launched earlier this month was meant to exclude India.
What is the issue?
India, through its Vaccine Maitri initiative, was sending vaccines to the neighbouring nations. It also sent vaccines to those countries that were in dire need of vaccines, like Brazil.
The situation, however, became critical when the second wave hit our country and, India suddenly stopped the vaccine supplies, owing to an increase in vaccine demand in our own country.
This step by the Indian Government has affected the relationship with our neighbouring countries. For example- Bangladesh had contracted and made advance payments for 5 million doses of Covishield per month, which got nullified as India suspended the supply.
China made the most of this opportunity by providing them vaccines in their dire need.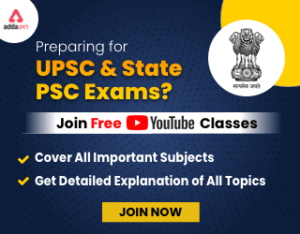 Get free video for UPSC CSE preparation and make your dream of becoming an IAS/IPS/IRS a reality
India's stand
India stands firm on its ground that till the time border issues are not solved, other domains of bilateral relations cannot go ahead.
Expert's view
India is unlikely to join a new grouping involving China, that too when the group dilutes India's presence.
This grouping can be seen as a 'SAARC Minus India' group, just like BIMSTEC (Bay of Bengal Initiative for Multi-Sectoral Technical and Economic Cooperation)—an Indian led initiative—was perceived as a 'SAARC Minus Pakistan' group.
Crafting a unique partnership with Africa
What is China's hidden motive?
China is rapidly expanding its presence inside South Asia.
The recent grouping further emboldens the speculation that it wants to corner India in its own region.
India's quest of becoming a global superpower would be inhibited if it would not be supported by neighbouring countries.
The emergence of QUAD— involving India, the US, Japan, and Australia—has affected the balance of power in the Indo-Pacific region.
Moreover, recently India, Japan and Australia have launched Supply Chain Resilience Initiative to reduce dependence on China for supplies.
To counterbalance such initiatives, China wants to contain India in the Indian Ocean region.
Way forward
India needs to establish a Border Commission whose aim would be to solve border issues with the neighbouring countries.
Our foreign policy goal should be to build long-term relations with our neighbouring countries. Short-term economic interest should not be a hurdle in building long term relationships.
Regional connectivity should be focussed upon. We have an open border with our neighbouring countries and, improved connectivity could improve people-to-people relations, which in turn could strengthen bilateral ties.
Among various proposals, the Gujaral doctrine advocated for helping the neighbouring countries without expecting anything in return. It has become imperative for us to follow this doctrine in letter and spirit.