Surrogacy Act- Relevance for UPSC Exam
Surrogacy Act: The Surrogacy (Regulation) Act 2021 regulates surrogacy in India. The Surrogacy Act 2021 will come under Government policies and interventions for development in various sectors and issues arising out of their design and implementation of UPSC Mains GS Paper 2.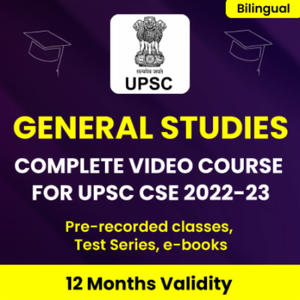 Surrogacy Act in News
Recently, Petitioners in the Delhi High Court questioned why marital status, age, or gender were the criteria for being allowed to commission or not commission surrogacy in India.
The female petitioner said that she already had a child but the trauma of the first childbirth experience and her need to juggle work with child care persuaded her that surrogacy would be a better option for the second child.
However, under the provisions of the Surrogacy Act, she was denied a chance at commissioning surrogacy.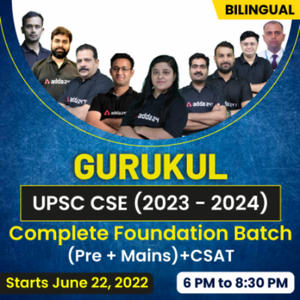 What is Surrogacy Act?
About: The Surrogacy (Regulation) Bill was introduced in Parliament in November 2016, and passed in the Winter session of Parliament in 2021.
Defines Surrogacy: Surrogacy Act 2021 defines 'surrogacy' as a practice where a woman undertakes to give birth to a child for another couple and agrees to hand over the child to them after birth.
Mandate: The Surrogacy Act aims to regulate the surrogacy part of a rather flourishing infertility industry in the country.
The Editorial Analysis- Births and Rights
Key Features of Surrogacy Act
Allows Only 'altruistic surrogacy': The Surrogacy law allows only altruistic surrogacy wherein only the medical expenses and insurance coverage is provided by the couple to the surrogate mother during pregnancy.

No other monetary consideration will be permitted under the surrogacy law.

Married Couple allowed Surrogacy only on Medical Grounds: Under the surrogacy Act, only a married couple can opt for surrogacy only on medical grounds.

The Surrogacy law defines a couple as a married Indian "man and woman".
It also prescribes an age-criteria with the woman being in the age group of 23 to 50 years and the man between 26 to 55 years.

Ineligibility Criteria for Surrogate Couple:

The couple having a child of their own, will not be eligible for Surrogacy.
Though the law allows single women to resort to surrogacy, she should either be a widow or a divorcee, between the age of 35 to 45 years.
Single men are however, not eligible.

Eligibility Criteria for Surrogate Mothers:

Only a close relative of the couple can be a surrogate mother, one who is able to provide a medical fitness certificate.
She should have been married, with a child of her own, and must be between 25 and 35 years, but can be a surrogate mother only once.
Need for a Surrogacy Act in India
Rented Wombs: India has emerged as a hub for infertility treatment, attracting people from the world over with its state of the art technology and competitive prices to treat infertility.

Soon enough, due to prevailing socio-economic inequities, underprivileged women found an option to 'rent their wombs'.
Underprivileged women use the money to take care of their expenses — often to facilitate a marriage, enable children to get an education, or to provide for hospitalisation or surgery for someone in the family.

Misuse of Surrogacy in India: Once information of the availability of such wombs got out, the demand also picked up.

Unscrupulous middle men inveigled themselves into the scene and exploitation of these women began.
Several instances began to emerge where women, in often desperate straits, started lodging police complaints after they did not receive the promised sum.

Few Examples of Misuse of Surrogacy in India:

In 2008 a Japanese couple began the process with a surrogate mother in Gujarat, but before the child was born they split with both of them refusing to take the child.
In 2012, an Australian couple commissioned a surrogate mother, and arbitrarily chose one of the twins that were born.
Associated Concerns with Surrogacy Law
Excessive Regulation: Even at the Bill stage, while there was a general murmur of appreciation, and some strident approval from infertility experts, there was some apprehension about the too restrictive regulations.

For instance, it does not allow single women, or men, or gay couples to go in for surrogacy. Representations from these groups emerged even as Health Minister introduced the Bill in the House.

Growth of Underground Illegal Surrogate industry: Excessive regulation and banning the Surrogacy may lead to growth of the Underground Surrogacy Industry, leading to exploitation of poo and underprivileged surrogate mothers.
Surrogacy Act- Way Forward
The above apprehensions and perceived hitches due to the exclusionary criteria, have already come to the forefront in the short period that the Act has been operational.
A path of litigation is possibly the course ahead, and if a critical mass builds up, amendments might have to be resorted to in order to resolve the grievances and ensure access for all categories of parents.
Gram Nyayalayas | Gram Nyayalayas Act 2008