Context
On the occasion of the 167th birth anniversary of Sree Narayana Guru, the Karnataka government is planning to set up a corporation after 19th-century social reformer Sree Narayana Guru.
The corporation is aimed at uplifting the economically poor Billava community people who are the followers of Narayana Guru by extending them various facilities, like other government-owned corporations in the State.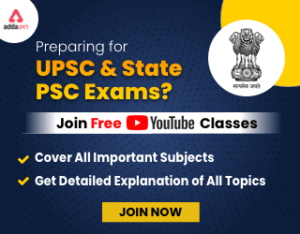 Get free video for UPSC CSE preparation and make your dream of becoming an IAS/IPS/IRS a reality
About Sree Narayana Guru
Birth and Death: Sree Narayana Guru was born on 22nd August 1856 in an Ezhava family in a village near Thiruvananthapuram, Kerala.

Sree Narayana Guru died on 20th September, 1928. This day is observed as Sree Narayana Guru Samadhi in Kerala.

During this time, people from the Ezhava community were considered Avarna and faced social injustice in the caste-ridden society of Kerala.
Narayana Guru was a social reformer. He has been credited with transforming the social fabric of Kerala and changing the beliefs of Keralites in ways unimaginable at that point in time.
His philosophy always advocated social equality, education for all, and spiritual enlightenment.

Sree Narayana Guru became one of the greatest proponents and re-evaluators of Advaita Vedanta, the principle of non-duality put forward by Adi Shankara.
BRICS: 13th BRICS India Summit 2021
Contributions of Sree Narayan Guru
Believed in casteless and monotheism: he gave his popular slogan "One Caste, One Religion, One God for All" (Oru Jathi, Oru Matham, Oru Daivam, Manushyanu).
Temple Entry Movement:

He was at the forefront of the movement for universal temple entry and against societal ills like the social discrimination of untouchables.
In 1888, he built a temple dedicated to Lord Shiva at Aruvippuram which was against the caste-based restrictions of the time.
In one temple he consecrated at Kalavancode, he kept mirrors instead of idols. This symbolized his message that the divine was within each individual.
Vaikom Satyagraha (1924–25): Narayana Gurudev provided the impetus for Vaikom agitation which was aimed at temple entry in Travancore for the lower castes. It drew nationwide attention and appreciation from Mahatma Gandhi.

Establishment of Shri Narayana Dharma Paripalana Yogam (SNDP Yogam): It was a spiritual organization, formally founded by Dr. Padmanabhan Palpu in 1903, with the guidance of Shri Narayana Guru.

The main aim of SNDP Yogam was to spiritually uplift the people of the Ezhava/Tiyyar communities.

Literary Works: He published 45 works in Malayalam, Sanskrit, and Tamil languages which include Atmopadesa Śatakam, a hundred-verse spiritual poem, and Daiva Dasakam, a universal prayer in ten verses.

He wrote various other books in different languages. A few of them are Advaitha Deepika, Asrama, Thevarappathinkangal, etc.