RPSC RAS Mains Admit Card 2021-22
RPSC RAS admit card: Rajasthan Public Service Commission (RPSC) has released the RPSC RAS mains admit card. Rajasthan State and Subordinate Services Combined Competitive (Mains) Exam 2021 is scheduled to be held on 25th February 2021. Candidates were eagerly waiting for the RPSC Rajasthan RAS admit card to be released by the commission. Now the RPSC RAS mains admit card 2021-22 admit card has been released. All the applicants who are planning to appear in the RPSC RAS Mains 2021 Exam, should download the Admit Card now, and check their exam center and exam instructions. Applicants can RPSC RAS mains admit card download from the official website of RPSC – rpsc.rajasthan.gov.in admit card 2021
Get Free Study Material for UPSC and State PCS Examinations
RPSC RAS mains admit card 2021 Download Link
RPSC RAS Mains Admit Card 2021-22: RPSC RAS admit card 2022 download
Go to the official website of RPSC– rpsc.rajasthan.gov.in.
On the top left corner, click on 'Admit Card for Raj. State and Sub. Services Comb. Comp Exam (Mains) – 2021' given under 'Important Links'
Now, visit the 'Raj. State and Sub. Services Comb. Comp Exam (Mains) – 2021' link.
After this, a new page will be opened whose link will be as follows: (https://recruitment.rajasthan.gov.in/postdetailsservlet).

Here you ned to click on 'Get Admit Card'

Now, click on the 'Main Exam', then enter Application number of the candidate and choose the 'Date of Birth'
Enter the shown security key
Download your RPSC RAS Mains Admit Card 2021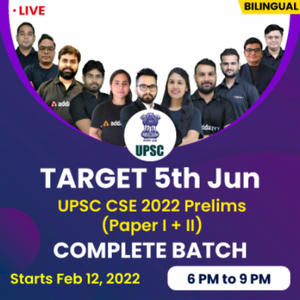 RPSC RAS mains admit card 2021-22: RPSC mains exam date
As per the RPSC Exam Calendar 2022, the RAS Mains Exam is scheduled to be held on 25 and 26 February 2022. The RPSC RAS prelims exam 2021 was held on 27 and 28 October 2021. The RAS Prelims result for the same was declared on 19 November 2021. Candidates who have qualified RPSC Prelims exam will appear in RPSC RAS Mains 2021 Exam on 25 and 26 February 2022.
RPSC RAS Mains Admit Card 2021-22: RPSC Pre exam
RPCS RAS Pre Paper 2021 was conducted on 27 October 2021 (RPSC 2021 pre exam date 27th Oct 2021). The RPCS 2021 Exam Paper was held for three hours. The RPCS RAS Pre Paper 2021 examination was conducted in one shift only. The exam timing was 10 am to 1 pm. The first reaction from the Aspirants who appeared in the RPSC RAS Pre 2021 shows that prelims 2021 GS Paper 1 was on the difficult side as compared to previous year and overall the difficulty level of the question paper was moderate.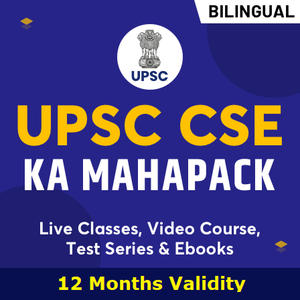 RPSC RAS Mains Admit Card 2021-22: RPSC official answer key
Rajasthan Public Service Commission (RPSC) has released the official answer key for Raj. State and Sub. Services Comb. Comp Exam 2021, popularly known as RAS Exam. Set-wise Answer key has not been issued by the commission and hence, candidates will have to check answers of their sets, according to the model question paper and the model answer key issued on the website of RPSC. Four Wrong questions have been deleted in the Official Answer Key. Click the links below to download  RPSC RAS Prelims 2021 Official Answer Key:
Question Paper for RPSC RAS Prelims 2021 Exam
Official Answer Key for RPSC RAS Prelims 2021 Exam  
RPSC RAS Mains Admit Card 2021-22: RPSC RAS Important Dates
RPSC RAS Exam 2021 Dates
Key Events
Dates
RPSC RAS 2021 Notification
20th July 2021
Online Application Start Date
28th July 2021 04th August 2021
Online Application End Date
27th August 2021 02nd September 2021
RPSC RAS 2021 Prelims Admit Card
2nd week of October 2021
RPSC RAS 2021 Prelims Exam Date
27th & 28th October 2021
RPSC RAS 2021 Prelims Result
19th November 2021
RPSC RAS Mains Exam Date 2021
25th and 26th February 2022
RPSC RAS 2021 Mains Exam Admit Card
19th February 2022
RPSC RAS Mains exam 2021 Result
To be notified soon
RPSC RAS 2021 Interview
To be notified soon
RPSC RAS 2021 Exam Final Results
To be notified soon
Read More on the following links
RPSC RAS Mains Exam 2021- RPSC RAS Mains Exam Date 2021 Out
RPSC RAS Result 2021: Check out your RPSC RAS Pre 2021 Result, Cut-off, Final Answer Key and Marks
RPSC RAS Pre Paper 2021- Subject-wise Detailed Analysis and Most Accurate Answer Key of the RAS Prelims 2021
RPSC RAS Prelims | RAS Pre Official Answer Key 2021 Released
RPSC RAS Pre 2021 Preparation Strategy- Suggestions to boost your RAS Prelims 2021 Marks
RPSC RAS Pre 2021 Preparation Strategy- RAS Prelims Previous Year's Paper Trend Analysis
RPSC RAS/RTS 2021 Recruitment Notification Out | 988 Vacancies