Context
The Tamil Nadu government is planning to observe the birth anniversary of the legendary Tamil king Rajendra Chola I on Aadi Thiruvathirai at Gangaikonda Cholapuram in the Ariyalur district.
On this occasion, the Archaeology, Tourism, Art, and Culture Departments of Tamil Nadu would organize an exhibition and cultural programs in Gangaikonda Cholapuram.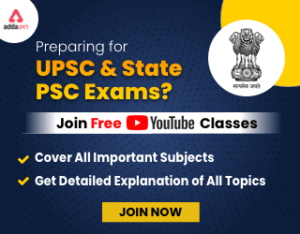 Get free video for UPSC CSE preparation and make your dream of becoming an IAS/IPS/IRS a reality
Key points about Rajendra Chola I Rule (1014-1044 CE)
About: He was a famous Imperial Chola king. The foundation stone of Imperial Chola dynasty was laid by King Vijayala.
He took the title of "Gangai Kondan" after his victory in the Gangetic Plains.
Gangaikonda Cholapuram: was established by Rajendra Chola I after his victorious expedition up to the Gangetic plains.

It became the capital of the Chola Empire in 1025 CE during his reign and served as the Chola capital for around 250 years.
It was built to celebrate his victories in Northern Indian Gangetic plains where he defeated many kings.
Rajesvaram temple (Shiva temple): was also built by Rajendra-1 to celebrate his victory in the north. It is similar to the Brihadisvara temple of Thanjavur built by his father Rajaraja Chola.

Military expeditions:

Won Madurai from Pandya Kings and Keral territories from Chera Kings and after that appointed his son as the Viceroy of the area.
Annexation of Northern Sri Lanka and Maldives: using his mighty navy, and even abducted Sri Lankan King Mahinda V.
Expedition to the Malay Archipelago: he sent a mission to Malay to teach a lesson to Sri Vijaya Empire because they were obstructing the Chola trade with the Chinese.
Military expedition in Gangetic Plains: was a major success and resulted in boosting his stature. He defeated Mahipala, the Pala king of Gauda in present-day Bengal and Bihar, and built Gangaikonda Cholapuram city to celebrate his victory.
Pradhan Mantri Dakshta Aur Kushalta Sampann Hitgrahi (PM-DAKSH) scheme
Additional Information
In 2014, the Indian Navy commemorated the 1,000th anniversary of the coronation of King Rajendra Chola I.

He had a mighty navy that expanded his empire to various parts of Southeast Asia. 
Also Read- List of borrowed Features of the Indian Constitution and their Source Countries