Relevance
GS Paper 3: Environment- Conservation, environmental pollution, and degradation.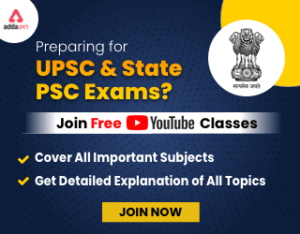 http://bit.ly/2MNvT1m
Context
The rainwater harvesting structures in the villages of Rajasthan, including ponds, anicuts, check dams, 'johads' and 'nadis',will be studied to find out their contribution to the increase in groundwater
Important Prelims Articles- 21st July 2021
About Rainwater harvesting
Definition: Rainwater harvesting is the collection and storing of rainwater that runs off from the tops of roofs, open spaces like parks and roads, or especially prepared ground.
Traditional rainwater harvesting methods: due to temporal and spatial variation in the rainfall pattern across the country, many traditional methods were developed since ancient times to conserve and store water. Some of these are:

Tanks in Karnataka: these are artificial reservoirs to store water taking advantage of depression.
Zing -Tanks: for collecting water from melted ice in Ladakh.
Stepwell: these are found in Rajasthan and Gujarat.
Baoris / bers – they are community wells in Rajasthan.
Apatani –Terraced plots connected by inlet and outlet channels in Arunachal Pradesh.
Pyne-ahar: system of south Bihar on which the cultivation of paddy depends.
Kuls: Often spanning long distances, with some over 10 km long, kuls have been around for centuries. They are present in mountain areas Jammu, Himachal Pradesh.
Tanka system: it is used in Rajasthan, which is a cylindrical ground pit that receives rainwater from the nearby catchment area.
Bamboo drip irrigation: used in the northeast, suitable for irrigation in hilly terrains.
Champaran Satyagraha – Background, Gandhiji's Role and Outcome
 Need for rainwater harvesting (RWH) systems
To Counter water scarcity: as per a report of NITI Aayog in 2018, 21 major cities are racing to reach zero groundwater levels by 2020, affecting access for 100 million people.

Water collected through RWH can be used for recharging groundwater, that is replenishing the water that has been extracted from the aquifers.
Hence, RWH is a sustainable and reliable method to effectively use rainwater towards meeting the growing needs of the vast Indian population.

Rapid urbanization and industrialization: will need more freshwater supply from already crumbling public water supply infrastructure.

This problem can be solved through the effective implementation of RWH techniques in collaboration with the community.
Rooftop RWH technique can be the most effective method in this regard, where rainwater is captured from the roof catchments and stored in reservoirs.

To fulfill irrigation needs of the agriculture sector: as 60% of India's net sown area is unirrigated (rising cases of drought in the dry belt of India) meaning depended on rainfall. In India, most of the rainfall happens during the monsoon season, leaving farmers vulnerable in other seasons.

RWH can help in providing a regular water supply for the irrigation needs of the farmers. This will further ensure food security in the long term.
This water can also be used variously for purposes like drinking (after treatment), household use, and for livestock.

To reduce Runoff loss: More than 3/4th of the precipitation In India comes during 4 months (monsoon). A significant part of which is lost in runoff and evaporation, this can be controlled by rainwater harvesting.
Bad Bank: Importance And Criticism
Advantages of rainwater harvesting
Counter disasters like flood and drought: as it stores access to water during the monsoon season which reduces the chances of flooding and secures community from the adversity during a drought.
Reliable and cheap mechanism for recharging groundwater: as no land is wasted for storage purposes and no population displacement is involved. Groundwater is not directly exposed to evaporation and pollution.
Reduces soil erosion: as it restricts the unhindered flow of rainwater. Methods like check dams are very effective in reducing soil erosion and loss of soil nutrients.
Underground stored water in urban areas also acts as a cheaper method for water supply for household needs after their treatment.
Financial Action Task Force (FATF): Composition, Functions, and Its Fight against Terror Financing
Associated challenges with rainwater harvesting in India
Lack of community participation: governments often ignore local participation and needs while framing and implementing RWH policies. This results in poor implementation and lack of any significant change on the ground.

For example, laws relating to water harvesting in metros such as Delhi, Mumbai, and Bengaluru exist but only on paper.

Lack of participation by the private sector: this is mainly due to the lack of clear guidelines and framework by the government for private participation in the construction and maintenance of RWH systems.
Lack of financial and technical support to the community by the government towards the construction and maintenance of RWH structures.
Poor literacy and awareness about water conservation: this results in not only wastage of water but also negligence towards water conservation methods like RWH. Many times, it becomes the prime reason for the failure of many good government policies and programs for water conservation.
Urban Flooding in India: Overview, Causes and Suggestive Measures
Way forward
Ensure widespread awareness campaign: towards water conservation in general and methods of water conservation like RWH in particular. Making RWH a 'Jan Andolan' through 'Jan Bhagidari' will go a long way in ensuring sustainable water use and the future for India.

'Catch the Rain' Awareness Generation Campaign, under National Water Mission, Ministry of Jal Shakti is a step in the right direction.

Government should provide incentives and logistical support towards the creation of RWH structures around the country.

RWH not only provides the most sustainable and efficient way of water management but also opens the vista of several other economic activities leading to the Empowerment of people at the grass-root.
Fishery Subsidy And The Issues Arising From It