Relevance
GS 3: Major crops-cropping patterns in various parts of the country.
Context
KVIC (Khadi and Village Industries Commission) has launched Project BOLD (Bamboo Oasis on Lands in Draught), a first-of-its-kind exercise, to create bamboo-based green patches in arid and semi-arid land zones.
Key Points
KVIC has launched this project from Rajasthan.
Under this project, 5000 saplings of bamboo species—BambusaTulda and BambusaPolymorpha—has been planted on vacant and arid land in Udaipur, Rajasthan. Notably, the bamboo species have been specially brought from Assam.
The step will help in preventing desertification in the country and thus meet the targets under UNCCD (United Nations Convention to Combat Desertification).
The initiative is a part of KVIC's "Khadi Bamboo Festival"—a program to celebrate 75 years of independence.
Why to choose bamboo
Bamboo grows very fast and can be harvested within 3 years.
They are famous for conserving water and reducing water evaporation from the land, making it perfect to grow in arid regions.
What is bamboo
These are a group of woody perennial evergreen plants. Although it appears like a tree, taxonomically, it is grass. In India, North-eastern states grow around 70% of the country's total bamboo production.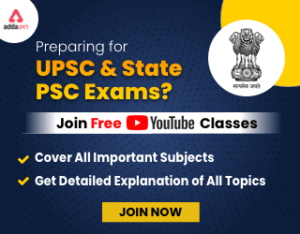 Get free video for UPSC CSE preparation and make your dream of becoming an IAS/IPS/IRS a reality
Benefits
Ecological benefits

It conserves water and hence can show a path for the future in the water-stressed districts of our country.
It could perform the function of carbon sequestration (Green House Gases) from the atmosphere and thus reduce global warming.

Economic benefits

It contributes significantly to sustainable development and ensuring food security.
It can be used as a food, a wood substitute, building and construction material, making handicrafts and paper or, even can be used in making
It creates self-employment for the farmers, hence leading to an increase in farmer's income.
It is part of the rural economy of many developing countries, including India. Due to its multipronged uses, it is often referred to as poor man's timber.

Social Benefits

It ensures equity among the rural people as it benefits a large section of women and unemployed people.
Bamboo, historically, is mostly grown in tribal areas. Using bamboo can help the tribals connect with the mainstream population and hence be a part of inclusive development.
Steps taken by the government to support bamboo cultivation
National Bamboo Mission was launched in 2007. It emphasised mainly on propagation and cultivation of bamboo. The project, however, had limited success as it did not focus enough on bamboo's processing, product development and value-addition. Taking into consideration these limitations, a restructured National Bamboo Mission was launched in 2018.
In 2017, the government passed the Indian Forest (Amendment) Act and relaxed the restrictions on harvesting, transit and trade of bamboo, in non-forest areas.
The government allocated $200 million in the budget 2018 to support bamboo cultivation, especially in North-Eastern states.
Way forward
Bamboo is often referred to as 'green gold' due to its variety of applications.
We can use bamboo in the schemes PMAY (PM Awas Yojana) as a construction material.
Bamboo-based cuisines are very famous in Asian regions. We need to tap such opportunities, which could contribute to boosting tourism.
We can learn from China how it achieved success in growing bamboo forests on barren slopes.