Context
Recently, the state president of a national political party was charged by Kerala Police for allegedly disrespecting the national flag.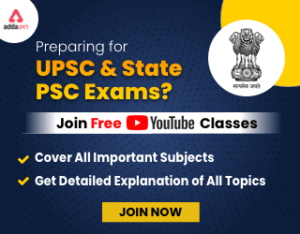 Get free video for UPSC CSE preparation and make your dream of becoming an IAS/IPS/IRS a reality
Key provisions
Objective: To penalize the desecration of or insult to Indian national symbols, such as the National Flag, the Constitution, the National Anthem, and the Indian map, as well as contempt of the Constitution of India.
Insult to Indian National Flag and Constitution of India: is dealt with under Section 2 of the Act. It defines and enlists actions that would constitute an insult to the National flag and Constitution.

Punishment: for a term which may extend to three years, or with fine, or with both.

Prevention of singing of the Indian National Anthem: Section 3 of the Act provides for punishment for people who intentionally prevent the singing of the Indian National Anthem or causes disturbances to any assembly engaged in such singing.

Punishment: Imprisonment for a term, which may extend to three years, or with fine, or with both.

Punishment for Repeated offense: repeated offense shall be punishable for the second and for every subsequent offence, with imprisonment for a term, which shall not be less than one year.
Provision for disqualification: a candidate is liable for disqualification for six years from contesting elections if he is involved in-

An offense of Insulting the National Flag
An offense of Insulting the constitution of India
An offense of preventing the singing of the National Anthem
Taliban Rule in Afghanistan and Its Implications for India
Additional Information
Article 51 A (a): a Fundamental duty, asks citizens of India to abide by the constitution and respect its ideals and institutions, the National Flag and the National Anthem.
Flag Code of India, 2002: deals with laws, practices, and conventions that apply to the display of the national flag.