Green SEZ
Context
Kandla SEZ (KASEZ) was awarded IGBC Platinum Rating today. KASEZ is the First Green SEZ to achieve the IGBC Green Cities Platinum Rating for Existing Cities.
Key points
It is a notable achievement because it was accomplished in Bhuj region where water conservation and afforestation are critical interventions.
It is a part of the activities envisaged under the commitment of the Government to the Green SEZs Mission as part of celebrations, marking India@75 – Azadi ka Amrut Mahotsav.
IGBC Platinum rating has been awarded for 'Green master planning, policy initiatives and implementation of green infrastructure' by CII's Indian Green Building Council.
Additional information
SEZ: SEZ (Special Economic Zone) is an area created to increase investments. Companies that base their operations in such areas are eligible for tax and other such incentives.

There are currently 585 approved and 133 operational SEZ's in India.

Green SEZ: The economic zones that focusses on:

implementing greener production processes like encouraging energy efficiency improvements for existing industries;
testing innovative green policies like setting low-carbon targets and testing experimental policies aimed at reducing environmental impact of growth and,
developing green product supply chains by attracting investment towards those supply chains that support the green transition, such as solar energy panel producers.
PM Cares for Children Scheme
Context
Ministry of Women and Child Development has recently unveiled a web-based portal in to expedite submission of applications and identification of children eligible to receive support under the 'PM CARES for Children' scheme.
About the Scheme
'PM-CARES for Children' scheme was launched to support all children who have lost both parents or surviving parent or legal guardian/adoptive parents due to Covid 19.
Key features of the scheme
Fixed Deposit in the name of the child: A corpus of Rs 10 lakh for each child will be created and when he or she reaches 18 years of age, it will be used to give a monthly financial support from 18 years of age, for the next five and on reaching the age of 23 years, he or she will get the corpus amount as one lump-sum for personal and professional use.
School Education: For children under 10 years, the child will be given admission—apart from pay for expenditure on uniform, text books and notebooks—in the nearest Kendriya Vidyalaya or in a private school as a day scholar.
School Education: for children between 11-18 years the child will be given admission in any Central Government residential school such as Sainik School, Navodaya Vidyalaya etc.
Support for Higher Education: The child will be assisted in obtaining education loan for Professional courses / Higher Education in India as per the existing Education Loan norms. The interest on this loan will be paid by the PM CARES.
Health Insurance: All children will be enrolled as a beneficiary under Ayushman Bharat Scheme (PM-JAY) with a health insurance cover of Rs. 5 lakhs.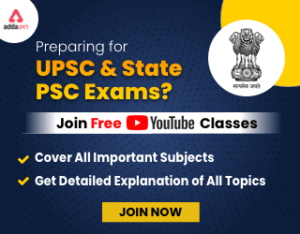 Get free video for UPSC CSE preparation and make your dream of becoming an IAS/IPS/IRS a reality
Bureau of Civil Aviation Security (BCAS)
Context
Recently a new Director General of Bureau of Civil Aviation Security (BCAS) has been appointed by the government.
The appointment was cleared by the Appointments Committee of the Cabinet headed by the Prime Minister.
Key points
Origin: BCAS was initially set up as a Cell in the Directorate General of Civil Aviation (DGCA) in January 1978 on the recommendation of the Pande Committee (constituted in the wake of the hijacking of the Indian Airlines flight in 1976).
The BCAS was reorganized into an independent department under the Ministry of Civil Aviation on 1st April, 1987 following the 1985 bombing of Air India Flight 182.
Ministry:  BCAS is a wing of the Civil Aviation Ministry and regulatory authority for looking after civil aviation security India.
Key functions:
To lay down Aviation Security Standards for civil flights at airports in India (in accordance with Chicago Convention of ICAO) and monitoring their implementation.
Ensure that the persons implementing security controls are appropriately trained and possess all competencies required to perform their duties.
Surprise/Dummy checks to test professional efficiency and alertness of security staff.
Mock exercise to test efficacy of Contingency Plans and operational preparedness of the various agencies.
Prelims Specific Articles- 26 July 2021
Jal Jeevan Mission (JJM)
Context
A 100-day campaign under 'Jal Jeevan Mission', launched on the occasion of Gandhi Jayanti last year, fails miserably to meet its targets.
Over a third of government schools and anganwadis still do not have tap water access even ten months after the launch of the 100-day campaign to provide the facility.
The aim of the campaign was to ensure drinking water supply in all schools and anganwadi centres.
Key points about Jal Jeevan Mission
About: The JJM was announced in August 2019. The chief objective of the Mission is to provide piped water supply (Har Ghar Jal) to all rural households by 2024.
Ministry: It is under the Ministry of Jal Shakti.
Key features of the mission:
It envisages supply of 55 litres of water per person per day to every rural household through Functional Household Tap Connections (FHTC) by 2024.
Integrated demand and supply side management at the local level: through creation of local infrastructure for rainwater harvesting, groundwater recharge and management of household waste water for reuse in agriculture.
Community based approach to water
Awareness generation and bridging the information gap: extensive Information, Education and Communication as a key component of the mission.
Providing functional tap connection to Schools, Anganwadi centres, Gram Panchayat buildings, Health centres, wellness centres and community buildings.
Funding pattern: between the Centre and states is 90:10for Himalayan and North-Eastern States, 50:50 for other states, and 100% for Union Territories.
Administrative structure:
Central level: National Jal Jeevan Mission (NJJM).
State level: State Water and Sanitation Mission (SWSM).
District level: District Water and Sanitation Mission (DWSM)
Village level: Village Water Sanitation Committee (VWSC)