Economic growth and economic development are very important indicators of a healthy economy.
While economic growth is a quantitative concept and can be referred as the increase in the monetary value of all the goods and services produced in an economy during a time period, measured in terms of change in GDP and GNP, economic development is a qualitative concept and refers to the process by which the overall health, well– being and academic level of the general population of a nation improves.  Economic development is measured by the Human Development Index (HDI).
Factors of Economic Growth
A number of factors, improving or increasing the quantity of which can lead to higher growth of the economy.
Natural resources: Difficult but not impossible for an economy, discovery of more natural resources, improvement and judicious use of the available scarce natural resources with an economy facilitates its growth.
Physical Capital or Infrastructure: investment in physical Capitals like roads, automated machinery, factories, vehicles are more efficient than human capital for manual activities. It saves time, energy and improves overall productivity of the economy.
Population or Labour: Labour, being the only active factor of production, combining all other factors of production to achieve a desired objective of an economy, the quantity, structure, distribution and movement of population can help or hinder the rate of economic development.
Human Capital: Increasing investment in human capital to improve their skills and abilities through education and training will improve their quality and productivity thereby boosting economic growth.
Technology: Better technology improves productivity with the same levels of labour, thereby reducing cost for the economy.
Law: Clearly framed laws help in the smooth functioning of an economy.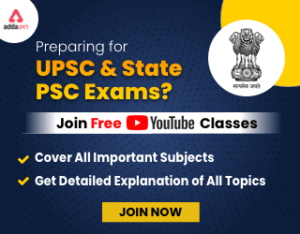 Get free video for UPSC CSE preparation and make your dream of becoming an IAS/IPS/IRS a reality
Increase in Population – Good or Bad for the Economy?
Population being the most important factor determining an economy's growth, too much or too less of it can have a considerable impact on it.
It is said that a growing population helps in economic development by providing a larger market for the goods and services, larger work force, benefits of demographic dividend, more innovation, increase in total output and many more.
However, this view is erroneous. A rapidly increasing population is a constraint for economic development.
Adverse Impact of Rapid increase in Population
Pressure on Natural Resources-Over-population tends to overuse, exploitation and degradation the country's natural resources specially in a rural economy like India where agriculture is the main source of livelihood for a majority of population. Land is a limited factor of production. Fragmentation of land renders it unworthy of using modern techniques leading to low productivity.
Decline in Per Capita Income
Poor Capital Formation: Due to Fall in the per capita income of individuals, majority of income is spent on Consumption goods. The savings are meagre, so there is not much left for investment in capital goods or capital formation.
Unemployment and underemployment: Due to employment opportunities not keeping pace with the rise in population, unemployment, disguised unemployment becomes common.
Adverse impact on environment: One of the most serious impact that over population has, is that on the environment.to meet the needs of the growing population, urbanization, waste generation, inadequate waste disposal, deforestation, sand mining, depleting water table, have degraded the environment, climate change being the worst impact.
Conflicts and crimes: with too many people contesting for limited resources, conscience takes a back seat. Crimes, alcohol, drug abuse become order of the day.
Poor Standard of Living: With the employment avenues not keeping in pace with the growth in population, the standard of living of people is poor.
Frequent pandemics and epidemics: Due to low income and savings, investment in Health sector is negligible. Poverty, poor hygiene sense and overcrowding leads to frequent outbreaks of pandemics and epidemics. For instance, the recent outbreak of Covid-19,an epidemic in Wuhan, China, the most populated country in the world became a pandemic in no time due to it's large population and open economy.
Malnutrition, famine, flood and droughts
The Editorial Analysis: India must directly engage with Taliban 2.0
Controlling Population
The problem of rapid increase in population which is the main outcome of poverty, desire for a male child, decline in death rate, increase in birth rate, medical and technological advancement, lack of awareness on family planning needs to be solved.
Educating people, providing educational opportunities for girl child, making people aware of family planning, providing incentives like tax benefits and concessions, sex education, social marketing infographic on over population can go a long way in controlling if not attaining an optimum level of population.
Thus, it is the rapid increase and not just the gradual increase in population that is the problem. Over-population retards economic development. Efforts at economic development under fast growing population turn out to be" writing on the sand with waves of population growth washing away all that we have written".