Context
Recently, the Supreme Court asked the government to ensure that patients in mental health institutions are tested for COVID-19 and vaccinated.
Mental health disease
Definition: World Health Organization (WHO) defines mental health as a state of well-being in which an individual realizes his or her own abilities, can cope with the normal stresses of life, can work productively, and can make a contribution to his or her community.

The WHO stress that mental health is "more than just the absence of mental disorders or disabilities."
Peak mental health is about not only avoiding active conditions but also looking after ongoing wellness and happiness.
Technology in Agriculture: India Digital Ecosystem of Agriculture (IDEA)
Challenges of mental healthcare in India
Severity: According to The Lancet report published in February 2020, there were 197.3 million people with mental disorders in India in 2017.

WHO estimates: Mental health illness makes about 15% of the total disease conditions around the world.
In 2018 the WHO labeled India as the world's 'most depressing country'.

Lack of access to mental healthcare resources:

Human resources for healthcare: Low proportion of the mental health workforce in India (per 100,000 population) includes psychiatrists (0.3), nurses (0.12), psychologists (0.07), and social workers (0.07).
Poor budgetary allocation: India is barely spending 0.5% of the health budget on the mental health sector, creating further impediments in public access to affordable mental healthcare.
Poor health infrastructure and lack of mental healthcare facilities: even available mental healthcare institutions have an inadequacy in terms of quality mental healthcare professionals and other infrastructural facilities.
According to estimates, nearly 92% of the people who need mental health care and treatment do not have access to any form of mental health care.

Rural-urban divide: most of the mental healthcare facilities and professionals are located in urban areas.
Lack of awareness and sensitivity about mental health issues: leading to the high prevalence of social stigma and abandonment of being mentally ill in India.
Post-treatment gap: in terms of proper rehabilitation of the mentally ill persons post his/her treatment which is currently not present.
Health (COVID-19) and Economic disasters: they further intensify and enhances the numbers and severity of the mental health problem.

For example, Practo (a healthcare company) reported a 665% jump in the number of mental health consultations. Further, more than two-thirds of these consultations belong to the age of 21-40.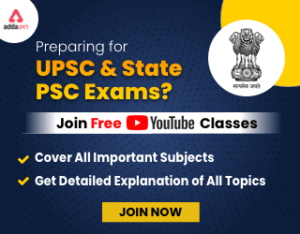 Get free video for UPSC CSE preparation and make your dream of becoming an IAS/IPS/IRS a reality
Impact of Mental health conditions:
It has disastrous impacts on the suffering individual, economy, and society as shown by WHO data. For example-
Depression: is one of the leading causes of disability.
Suicide: is the second leading cause of death among 15-29-year-olds.
People with severe mental health conditions die prematurely-as much as two decades early – due to preventable physical conditions.
Limits the achievements of national and global developmental goals (including Sustainable Development Goals).
Leads to low self-confidence and societal neglect of the suffering individuals.
Loss of economy: as the youth population (most productive) is most affected by mental health disease, leading to loss of individual/national productivity and economy.
Office of Governor: Issues and Suggestions
Steps taken to improve mental healthcare
launched 'Mental Health Atlas' in 2017.
WHO Special Initiative for Mental Health (2019-2023): Universal Health Coverage for Mental Health to ensure access to quality and affordable care for mental health conditions in 12 priority countries to 100 million more people.
Target 3.4 and 3.5 of the Sustainable Development Goals (SDGs) talk about reducing mental health illness for the global community.

Indian government:

National Mental Health Program (NMHP), 1982: to improve the status of mental health in India, focusing on three main components:
Treatment of the Mentally ill,
Rehabilitation and
Prevention and promotion of positive mental health.
The Mental Health Care Act (MHCA) 2017: repealed the Mental Health Act, 1987. It seeks to ensure the person's rights with mental illness to receive care and live a life with dignity.

Decriminalizes suicide under section 309 of the Indian Penal Code: by presuming a suicidal person to be "suffering from severe stress''. The person will also not subject to any investigation or prosecution.
Right to mental healthcare: is provided under the Act to ensure access to mental healthcare facilities to suffering individuals.
Way forward:
Improving the supply side: by ensuring adequate mental healthcare facilities, professionals, and funds for treatment and care of mentally ill individuals.
Sensitization: of medical professionals and people, in general, to eliminate stigma against mentally ill persons and re-integration in the broader society.
Awareness campaign and community partnership: by forming their self-help groups of carers families and NGOs, which brings community participation and helps reduce social stigma associated with mental illness.
Center-states cooperation: as health is a state subject, will help in effectively eliminating the mental health challenge from India.