Relevance
GS Paper 3: Security-

Challenges to internal security through communication networks;
Role of media and social networking sites in internal security challenges;
Basics of cyber security;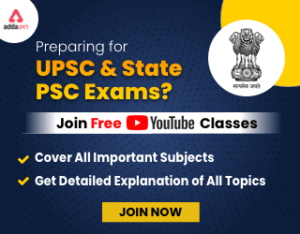 Get free video for UPSC CSE preparation and make your dream of becoming an IAS/IPS/IRS a reality
Context
Recently, the Bureau of Police Research and Development (BPR&D) and the All India Council for Technical Education (AICTE) jointly launched MANTHAN-2021.
Key Points about Manthan- 2021
Organizing Agencies: Manthan- 2021 is organized by the Bureau of Police Research and Development (BPR&D) in coordination with the Innovation Cell of the Ministry of Education and AICTE.
Objective: Hackathon "MANTHAN 2021" is a unique national initiative to identify innovative concepts and technology solutions for addressing the security challenges of the 21st century faced by India's intelligence agencies.

20 challenge statements were released which offer unique opportunities to all youngsters to think out-of-the-box and develop innovative concepts for solving some of the daunting problems faced by security agencies.

Participation in Manthan- 2021 hackathon: Young Minds for Manthan 2021 will be selected from education institutions across the country and registered start-ups, offering strong, safe, and effective technology solutions using their technical expertise and innovative skills.
Manthan 2021 will be held in two phases –

In the first phase, the participants will submit their concepts against the problem statements which they want to solve on the portal.
The ideas will be evaluated by a group of experts and only the innovative ideas will be selected for the second round.

Expected Outcome: Participants are expected to develop digital solutions under 6 themes for 20 different challenge statements using new technologies like Artificial Intelligence, Deep Learning, Augmented reality, Machine Learning, etc. for ever-changing security-related challenges like-

Photo/video analysis,
Fake Content Identification along with the information of creator,
Predictive Cyber Crime data analytics, etc.

Prize money for Manthan 2021 hackathon challenge: Total prize money worth ₹40 lakh will be given to the winning teams.