Relevance
GS 2: Parliament and State legislatures—structure, functioning, conduct of business, powers & privileges and issues arising out of these.
Context
Recently, West Bengal government has passed a resolution to create legislative council in the state.
Legislative Council
India follows bicameralism—two Houses in the Parliament, which has two houses, lower house or Lok Sabha, and upper House or Rajya Sabha.
Similarly, at state-level, we have lower house or legislative assembly and upper house or legislative council.
Legislative council is a permanent body like Rajya Sabha and is not subject to dissolution but, has many inherent differences from the Rajya Sabha.
Article 171 of Indian constitution provides that the Legislative Council of a state shall not have more than one-third of the total strength of the State Assembly, and  not less than 40.
States having Legislative Council
As of now, six states have legislative councils namely, Andhra Pradesh, Bihar, Karnataka, Maharashtra, Telangana, and Uttar Pradesh.
Earlier, Jammu and Kashmir too had legislative council, but it got dissolved once the state was bifurcated into two UTs—Jammu and Kashmir, and Ladakh.
Creation of Legislative Council
Article 168 of Indian constitution provides for option for a state to establish a legislative council.
Article 169 of the constitution provides that to create a legislative council, state legislative assembly need to pass a resolution to this effect by a majority of total membership of the Assembly and by a majority of not less than two-thirds of the members of the Assembly present and voting.
Parliament then passes a resolution with simple majority and creates a legislative council.
The final decision of abolishing or creation of legislative council rests with the Parliament.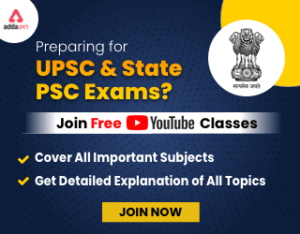 Get free video for UPSC CSE preparation and make your dream of becoming an IAS/IPS/IRS a reality
Legislative Council and Rajya Sabha
Unlike Legislative Council, Rajya Sabha has power to reject a non-financial bill and a constitutional amendment bill.
Rajya Saba members can vote in the election of the President and the vice-president, while the members of legislative council cannot.
Rajya Sabha has exclusive powers related with All-India Services and making laws on the subject of state list, while there is no such power vested with legislative council.
Importance
It checks hasty decision of the legislative assembly.
It enables a non-elected but deserving individual to contribute to policy making.
It provides a platform for the academicians and intellectuals, who are unaware of the political know-hows, to contribute to the development of state.
It is like a House of elders at state level and thus provides a wise counselling to the legislative assembly.
It provides opportunity for people from various communities to play an active role in policy making and thus work for the upliftment of their community.
Office of Governor: Issues and Suggestions
Criticism
In the name of giving deserving ones an opportunity, the council has become a back door entry of the politicians, who lose in election.
It causes an unnecessary delay to pass a bill as the ultimate authority lies with the state assembly.
It is an unnecessary burden on state exchequer and the money can be used in other developmental work.
Graduates, doctors, academicians are not rare today and neither is their presence in active politics.
Way forward
There is a need for national policy on legislative council, which should ultimately decide whether state needs such body or not.
There should be a report, which provides data regarding the positive impacts of legislative council in ensuring good governance.
Legislative council should be given power equivalent to Rajya Sabha and should be made second house and not a secondary house.