A Global Diabetes Compact is launched by the World Health Organisation (WHO) to fight the disease while marking the centenary of the discovery of insulin.
The new Global Diabetes Compact is being launched on 14 April, 2021 at the Global Diabetes Summit, which is co-hosted by WHO and the Government of Canada with the support of the University of Toronto.
What is the aim of the new Global Diabetes Compact?
To bring a much-needed boost to efforts to prevent diabetes and bring treatment to all who need it – 100 years after the discovery of insulin.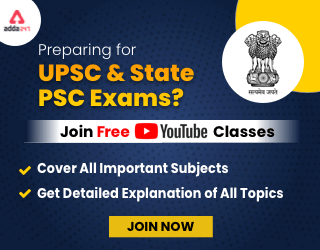 About Global Diabetes Compact
– It has the vision of reducing the risk of diabetes and ensuring that all people suffering or diagnosed with diabetes have access to equitable, comprehensive, affordable and quality treatment and care.
– It will also support the prevention of type 2 diabetes from obesity, unhealthy diet and physical inactivity.
– It will set the standards for tackling the diseases in the form of 'global coverage targets' for ensuring a wider reach of diabetes care.
As per WHO the risk of early death from diabetes is increasing
The Director-General of the World Health Organisation Dr. Tedros Adhanom said that "the need to take urgent action on diabetes is clearer than ever."
In the last 40 years, the number of people with diabetes has quadrupled. It is the only major non-communicable disease for which the risk of dying early is going up, rather than down.
Also, it has been seen that a high proportion of people who are severely ill in hospital with COVID-19 have diabetes. Therefore, this compact will help to catalyse political commitment for action to increase the accessibility and affordability of life-saving medicines for diabetes and also for its prevention and diagnosis.
UPSC Prelims 2021: Last 3 months Strategy for UPSC preparation
What is Diabetes?
It is a non-communicable disease (NCD) that occurs when the pancreas does not produce enough insulin which is a hormone that regulates blood sugar, or glucose. It also occurs when the body cannot effectively use the insulin it produces.
It is classified into two types namely Type 1 Diabetes and Type 2 Diabetes.
Type 1 Diabetes: It occurs when the pancreas fails to produce sufficient insulin.
Type 2 Diabetes: It is the most common type of diabetes. In this type of disease, the body does not use insulin properly. This is known as insulin resistance. The main reason behind this diabetes is due to obesity and lack of exercise.
As per WHO, there should be urgent action needed on increasing access to affordable insulin
In low and middle-income countries, one of the most urgent areas of work is to increase access to diabetes diagnostic tools and medicines mainly insulin.
In 2019, the introduction of a pilot programme for WHO prequalification of insulin has been an important step. Presently, the market of insulin is dominated by three companies.
Prequalification of insulin produced by more manufacturers could help increase the availability of quality-assured insulin to countries with manufacturers of insulin and other diabetes medicines and diagnostic tools about avenues that could help meet demand at prices that countries can afford.
It is also said that insulin is not the only scarce commodity as various people struggle to obtain and afford blood glucose metres and test strips as well.
It has also seen that half of the adults suffering from type 2 diabetes remain undiagnosed and 50% of people with type 2 diabetes don't get the insulin they need which place them at an avoidable risk of debilitating and irreversible complications like early death, limb amputations and sight loss.
One of the core components of the Compact will be innovation with a focus on developing and evaluating low-cost technologies and digital solutions for diabetes care.
Aiming for UPSC CSE 2021? Get the best test series for sure selection: Click Here
Global Targets
The Global Diabetes Compact will also focus on catalysing progress by setting global coverage targets for diabetes care.
The costs and benefits of meeting these new targets will be quantified by a "global price tag".
It will also advocate for fulfilling the commitment made by governments to consists of diabetes prevention and treatment into primary health care and as part of universal health coverage packages.
Dr Bente Mikkelsen, Director of the Department of Noncommunicable Diseases at WHO said: "A key aim of the Global Diabetes Compact is to unite key stakeholders from the public and private sectors, and, critically, people who live with diabetes, around a common agenda, to generate new momentum and co-create solutions."
He further stated that the "all hands on deck" approach to the COVID-19 response is showing us what can be achieved when different sectors work together to find solutions to an urgent public health problem."
What is insulin?
It is a peptide hormone that is secreted by Pancreas and helps in maintaining normal blood glucose levels by facilitating cellular glucose uptake, regulating carbohydrate, lipid and protein metabolism and promoting cell division and growth through its mitogenic effects.
In 1921, it was discovered by an orthopaedic surgeon Dr. Frederick Banting and medical student Charles Best, from the University of Toronto.
In 1923, later Dr. Banting won the Nobel Prize for this discovery along with Professor McLeod who was a professor of Carbohydrate Metabolism.
Daily Gist of 'The Hindu', 'PIB', 'Indian Express' and Other Newspapers: 19 April, 2021
What are the steps taken by the Government of India?
The target of India's National Non-Communicable Disease (NCD) is to prevent the rise in obesity and diabetes prevalence.
The National Programme for Prevention and Control of Cancers, Diabetes, Cardiovascular Diseases and Stroke (NPCDCS) in 2010, provide support for diagnosis and cost-effective treatment at various levels of health care.