An IFSC is a zone that provides a platform to world-class financial services to non-residents and residents in a currency other than the domestic currency (Indian rupee) of the location where the IFSC is located.
International Financial Service Centre (IFSC) is India's first its kinds of centre that was commissioned at the Gujarat International Financial Tec (GIFT) City, Gandhinagar. With an IFSC in India, India now competes against global financial hubs like Dubai and Singapore to attract foreign investors who are willing to trade in foreign currencies. Many emerging IFSCs around the world are aspiring to play a global role e.g. Shanghai and Dubai.
GIFT City is a multi-services that provides a special economic zone (SEZ) which has set up the first International Financial Service Centre in India (IFSC) in accordance with the SEZ Act 2005.
The main objective behind establishing an IFSC in India is providing a platform for international financial services to operate from and to specialize in exports of high value-added International Financial Services.
UPSC 2021 Online Coaching Classes | Bilingual GS Foundation Batch
Types of IFSCs
1. Global Financial Centers (GFCs): These are the centres that sincerely serve clients from all over the world in the provision of the widest possible through the group of organisation e.g., international financial services based in London, New York, Singapore.
2. Regional Financial Centers (RFCs): They serve their regional economies rather than their national economies, e.g., Dubai or Hong Kong.
3. Non-global and non-regional, ordinary international IFSCs: They provide a broad range of international financial services but cater mainly to the needs of their national economies rather than their regions or the world. In a way, they connect their financial systems to the world. These centres are like Paris, Frankfurt, Tokyo and Sydney.
4. Offshore Financial Centers (OFCs): These are centres that primarily tax havens for wealth management and global tax management rather than providing the full array of international financial services.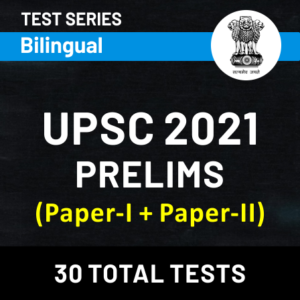 Aiming for UPSC CSE 2021? Get the best test series for sure selection: Click Here
IFSC and India
An IFSC looks for to bring those types of financial services and transactions that are currently carried on outside India by overseas financial institutions and overseas branches/ subsidiaries of Indian financial institutions in India.
It was first decided to set up in Mumbai on the basis of the reports of the High Powered Expert Committee (HPEC) in 2007. But it was commissioned in Gandhinagar, Gujarat and Gujarat became India's first International Financial Service Centre (IFSC).
Under Section 18 and Section 55 of India's Special Economic Zone Act, 2005 provides for the establishment of an IFSC in India and enables the Central Government to regulate IFSC activities. GIFT SEZ Limited has been notified by Ministry of Commerce and Industry, Government of India on 18 August 2011 for setting up a sector-specific SEZ for multi-services at Gandhinagar, Gujarat.
Only one International Financial Services Centre is approved in a Special Economic Zone.
IFSC has been set up for all practical purposes as a 'deemed foreign territory' which would have the same ecosystem as other offshore locations, but which is physically on Indian soil.
In this, a wide range of participants including the Banks, Insurance companies, Stock Exchanges, Clearing Corporations & Depositories, Brokers, Investment Advisors, Portfolio Managers, Alternate Investment Funds and Mutual Funds have been permitted to participate in GIFT-IFSC.
Hon'ble Prime Minister of India Narendra Modi inaugurated BSE's India International Exchange (IFSC) Ltd (India INX), and India International Clearing Corporation Limited (India ICC) on January 09, 2017. Subsequently, India International Exchange (INX) commenced trading from January 16, 2017. NSE's International Exchange & Clearing Corporation has also commenced operations in June 2017.
Daily Gist of 'The Hindu', 'PIB', 'Indian Express' and Other Newspapers: 7 January, 2021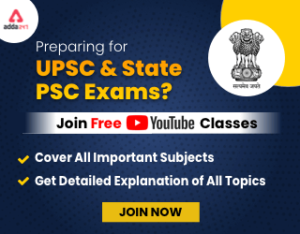 Join UPSC & State PSC Channel ? Click Here